1955 Ferrari 750 Monza Spider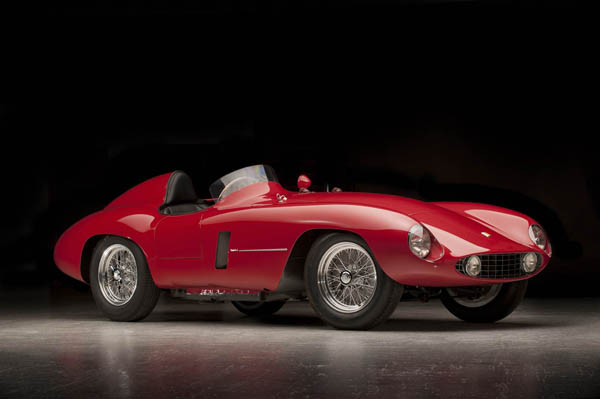 Alfa Romeo had chalked up quite a Formula One streak by the time 1950 rolled around, so much so that race attendance was falling due to the lack of real competition. The rules for the 1954 race were changed in 1951, dropping supercharged engines to 750 cc from 1.5 liters and naturally aspirated engines down to 2.5 liters from 4.5.
Famed Ferrari engineer Aurelio Lampredi offered up a four-cylinder DOHC engine, the 625 S, which was seen in the 500 F2. The engine was later upgraded to the three-liter Tipo 735 S, which begat the bigger bore 750. The new power plant had a wide-angle 80-degree head, bigger valves and giant 58 DCOA/3 Weber carbs. The new engine was stuffed inside a widened Tipo 501 GP body and made its debut at 1954′s Monza Supercortemaggiore 100-km race.
You know a car performs well when it's named after its race debut.
Only 35 of the 750 Monza spiders were built, and the model currently up for auction is the eighth in the series. This matching-numbers example debuted at the Brussels Motor Show in 1955, but was made most famous for its service off the track in Hollywood, where it was featured in the 1959 film "On the Beach," starring Gregory Peck, Fred Astaire and Ava Gardner. Autoblog expects bidding to go as high as $3 million. [via autoblog]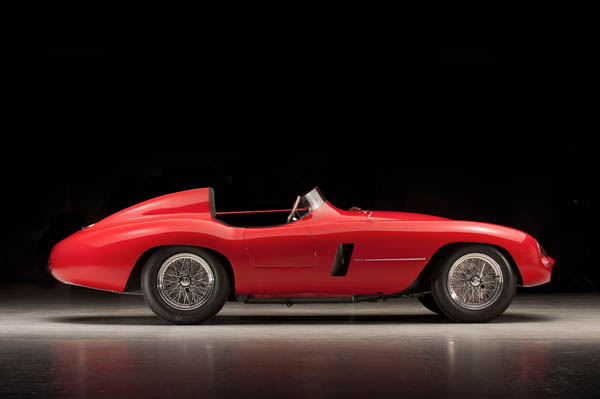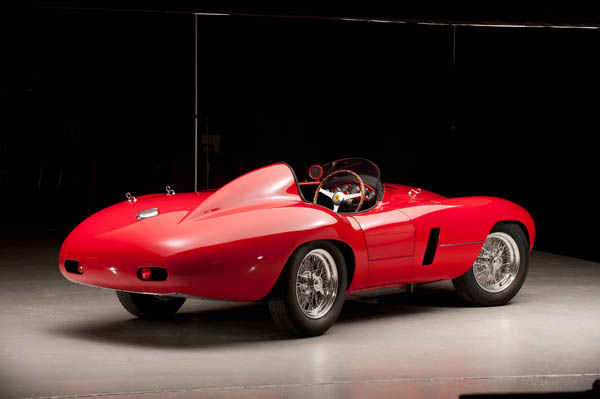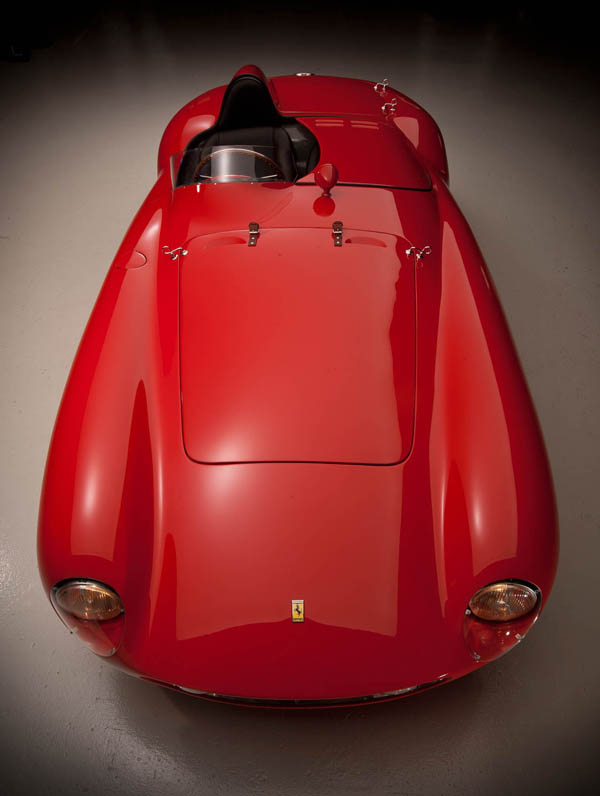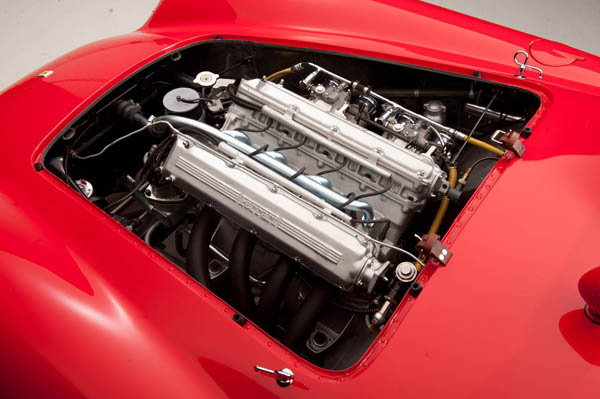 Ferrari 750 Monza Spider