Baan Moom House by IF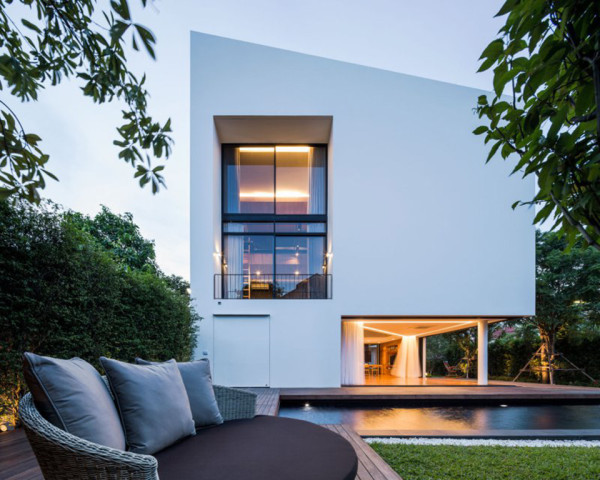 The Baan Moom House near Bangkok, Thailand is a tropical, contemporary retreat, one which emphasizes outdoor living on the bottom level.  The name translates to "corner house" in English, pointing out a design feature of an open corner on one end and an enclosed corner on the other, a balance between public space and privacy on either corner.  It is the work of Integrated Field, a Thai architectural design firm that created this home for a client that originally lived next door to this new home.
The Baan Moom House features a clean white fascia that guides the eyes to its interior sections and the plot around it.  The yard on which this home now rests was adjacent to the owner's old home, a familiar garden space that encourages outdoor living.  Inside, open living sections feature floor-to-ceiling glass walls that recede into the outer wall to bring the outdoors in.  Sheer curtains provide privacy when needed, allowing the breezes and sounds of the nature beyond to give life to the space's interior.
In total, it's a remarkable work of contemporary architecture– a sculptural, striking exterior and a warm, comfortable interior that provides an intimate connection with the lot around it.  It's an inspiring home, photographed beautifully by Wison Tungthunya.  [architect: integrated field photographer: wison tungthunya via: designboom]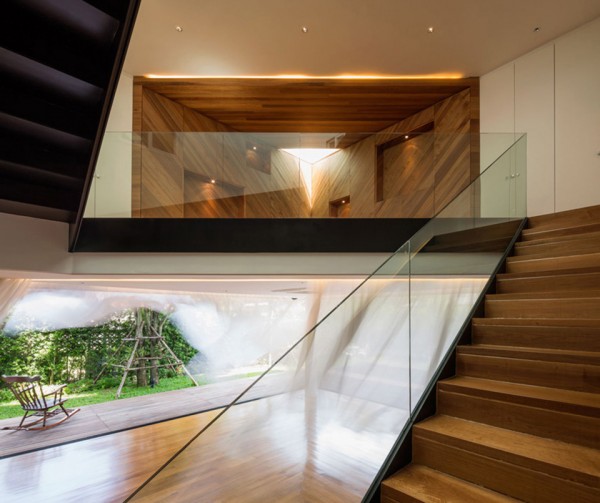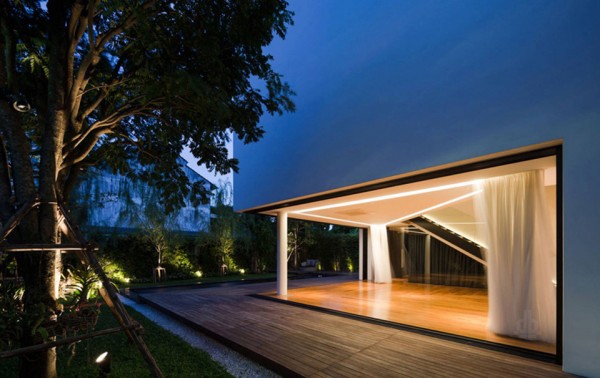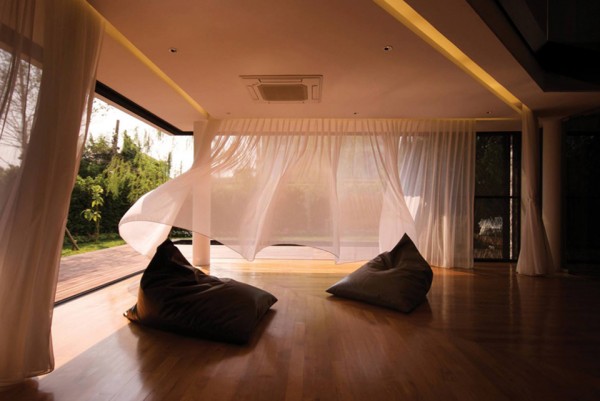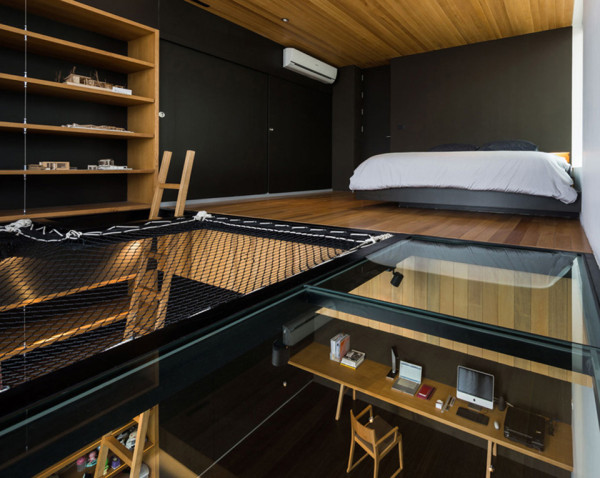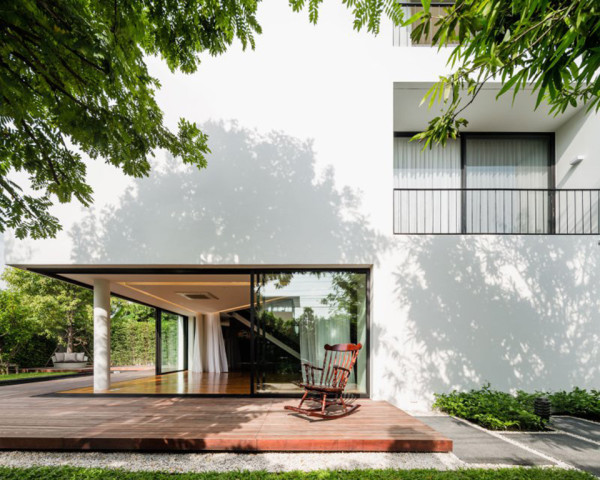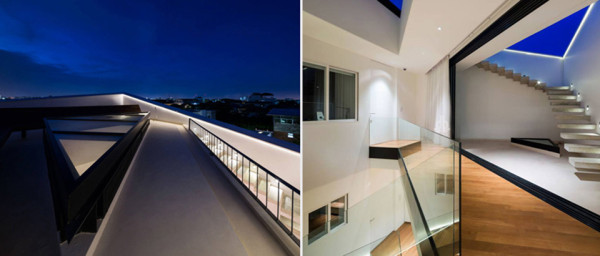 Baan Moom House by IF | Gallery