Juvia Penthouse Restaurant – Miami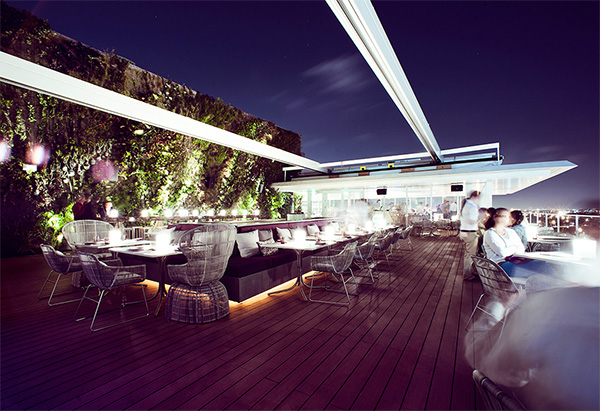 A new bar and restaurant sports a sweeping view of Miami from atop the stunning 1111 Lincoln Road parking garage.  Juvia, the penthouse restaurant of 1111 Lincoln, is located blocks away from the Venetian Causeway on one side and South Beach on the other, a prime location in one of America's most celebrated design districts.  Juvia serves up a fusion of French, Japanese and Peruvian cuisine nightly, welcoming its guests to enjoy one of the finest views available in modern Miami.
The restaurant features a comfortable contemporary interior with slatted wood ceilings that complement the natural flooring below.  An open air patio is available for guests who prefer to dine and drink outdoors in a festive, tropical atmosphere.  The patio is lined with a growing green wall designed by Patrick Blanc, a celebrated landscape architect who specializes in living walls like these.  The furnishings, the open patio, the green wall and the contemporary interior make for a rich design experience that fits perfectly with the grand architecture below.  In total, Juvia is a great way to experience Miami from above, to enjoy fine cuisine and sweeping views before a later night on the town.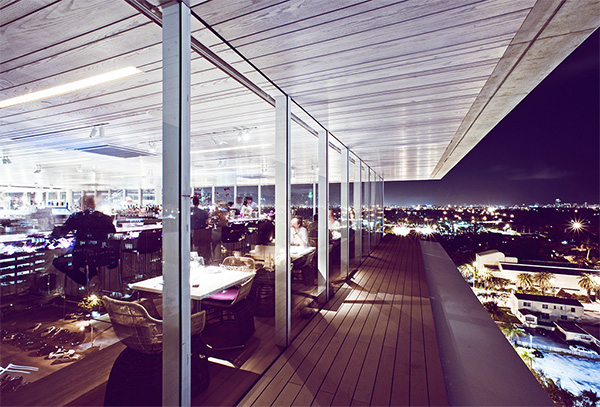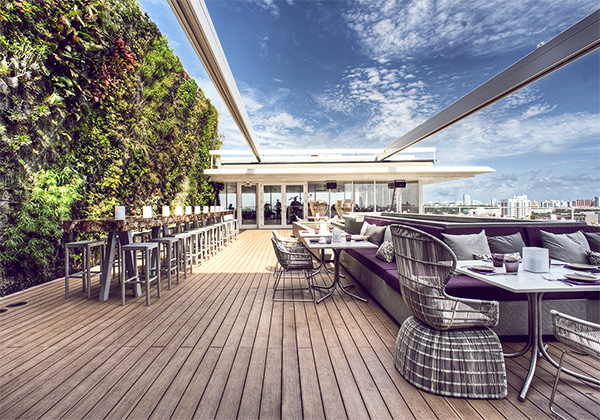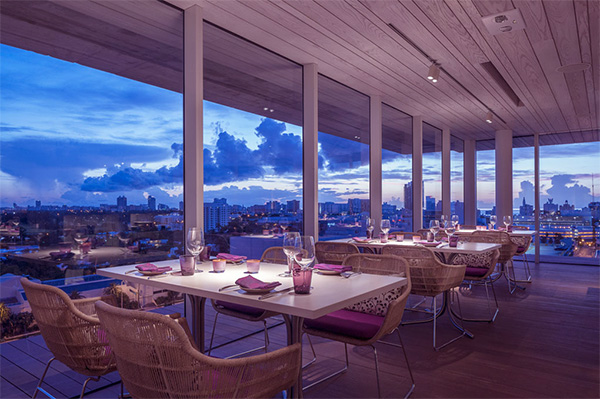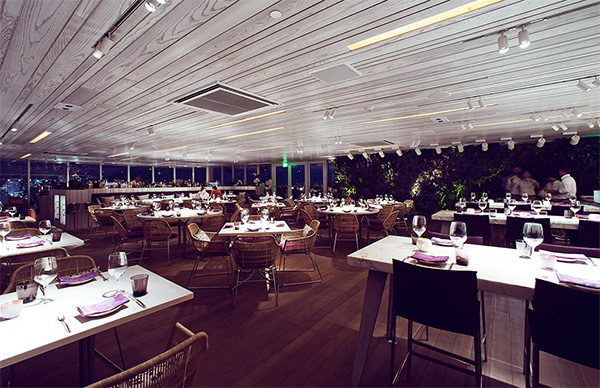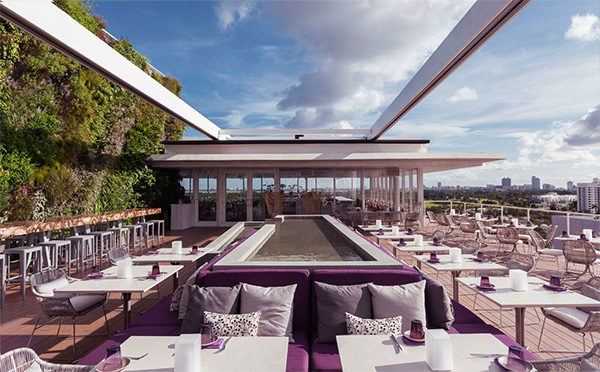 Juvia Penthouse Restaurant – Miami | Gallery