Mirindiba House by Marcio Kogan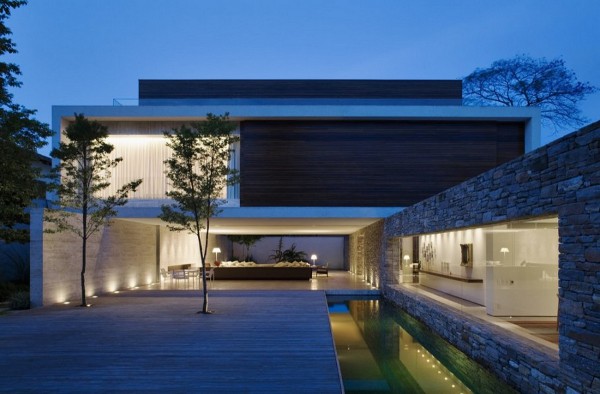 When it comes to residential architecture in 21st century Brazil, few are as gifted as Marcio Kogan.  His Paraty House on the Atlantic coast may be our favorite home built in the last decade, one that we've often dreamed of spending a night (or a year) in.  In looking back at Kogan's portfolio, we decided to share an older gem of the Brazilian architect, the Mirindiba House, completed in 2008.
The Mirindiba House displays the signature Kogan forms and textures, with rectangular concrete sections inset with dark wood and stone work accent walls inside and out.  The architect understands the Brazilian climate quite intimately, as most of his homes — including this one — feature sprawling exterior living spaces with fine, custom furnishings.  In the case of Mirindiba House, A long outer deck stretches under the private section of the home, while the outer portion includes a long, quiet pond.  The full stretch of the home's bottom section is intended for entertainment, while the living quarters above are private thanks to the natural topography of the design.
Marcio Kogan is an architect to celebrate, and his Mirindiba House is one of the great gems of his portfolio.  If you ever make it to Sao Paolo, see if you can get a glimpse of one from a distance.  [marcio kogan via adelto, photography by nelson kon]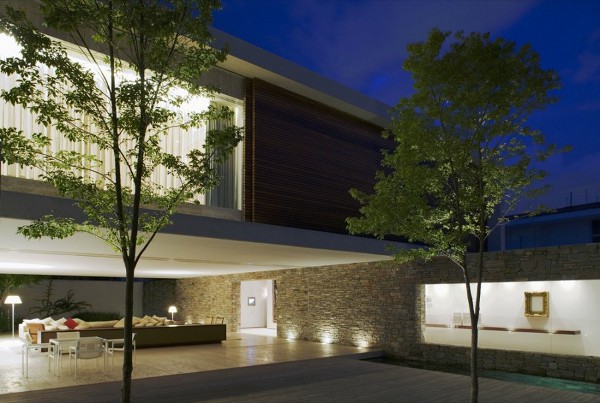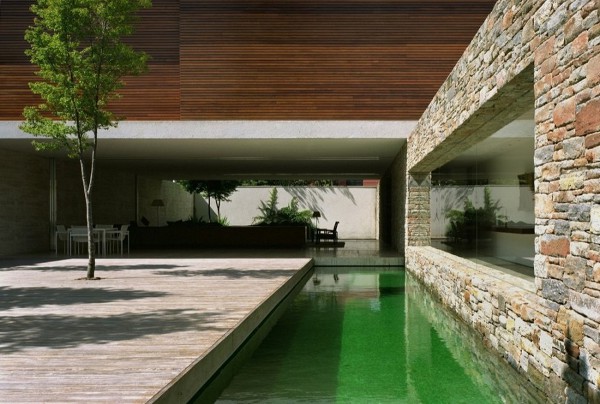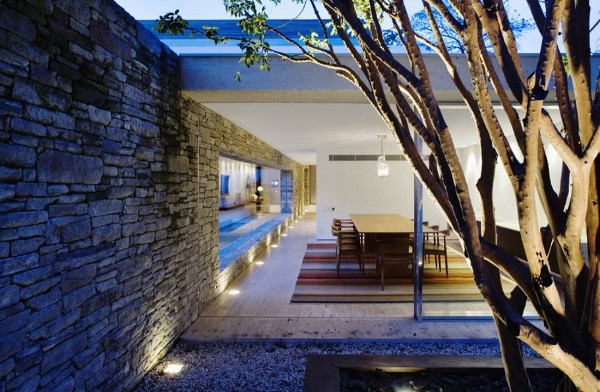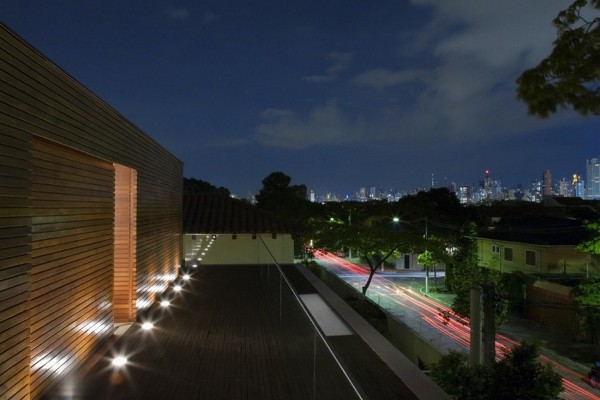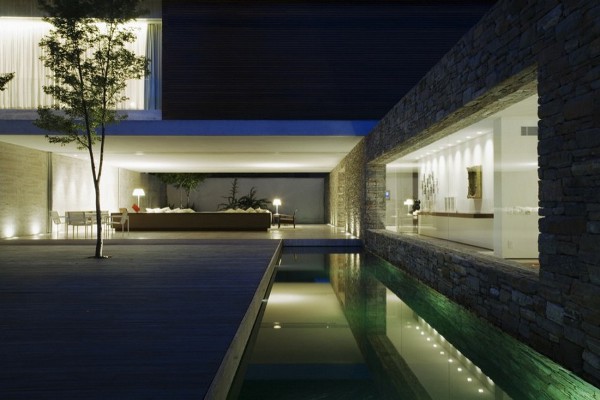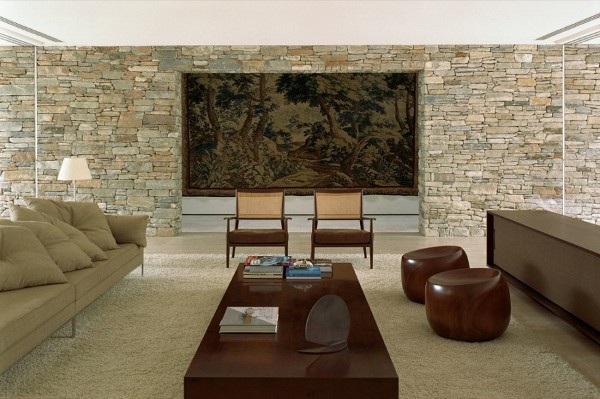 Mirindiba House Gallery