Miss Ko Restaurant – Paris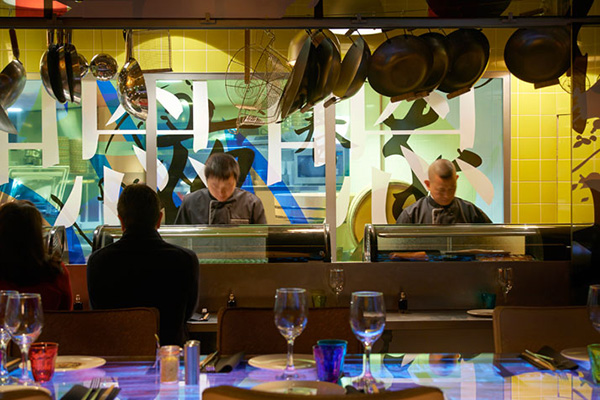 Design superstar Philippe Starck has lended his hand to the look and feel of a new Asian restaurant in the heart of Paris, France.  A visit to the new Miss Kō restaurant is like a stroll through a bustling Asian street market– the sights, the sounds and the smells are all well-represented in Starck's sensory-arresting design.  After a few steps off the street in Paris' Golden Triangle, Miss Kō takes her guests on a journey of both culinary and cultural experience.
The cuisine at Miss Kō is pan-Asian by design, with dishes spanning the Asian continent from Japan to Korea, China to Vietnam.  Guests can enjoy fresh sushi of both traditional and progressive preparation, while the Chef's Specials merge a variety of Asian influences with a distinct European sensibility.  On the plate alone, guests to Miss Kō are treated to a well-traveled experience with a pair of chopsticks.
The design of Miss Kō by Philippe Starck is the stand-out characteristic of this new restaurant.  Of his inspiration for Miss Kō, Starck waxed poetic:
"It is a place of freedom, humour, creativity, art, friendliness, openness. Miss Kō is a breath of madness, it's truly insane. A street out of Blade Runner: a cement parking-garage wall with Formica chairs, TV screens that spew out hundreds of images of live news coverage from Asia, a kitchen that smokes and smoulders."
Touche', Mr. Starck.  We'll take some warm sake, a few slices of Nigiri and the Tataki Beef please.  We wouldn't mind getting lost in this visual opium den for a few hours…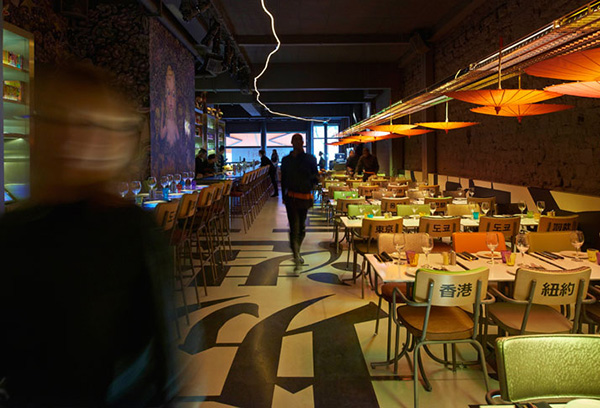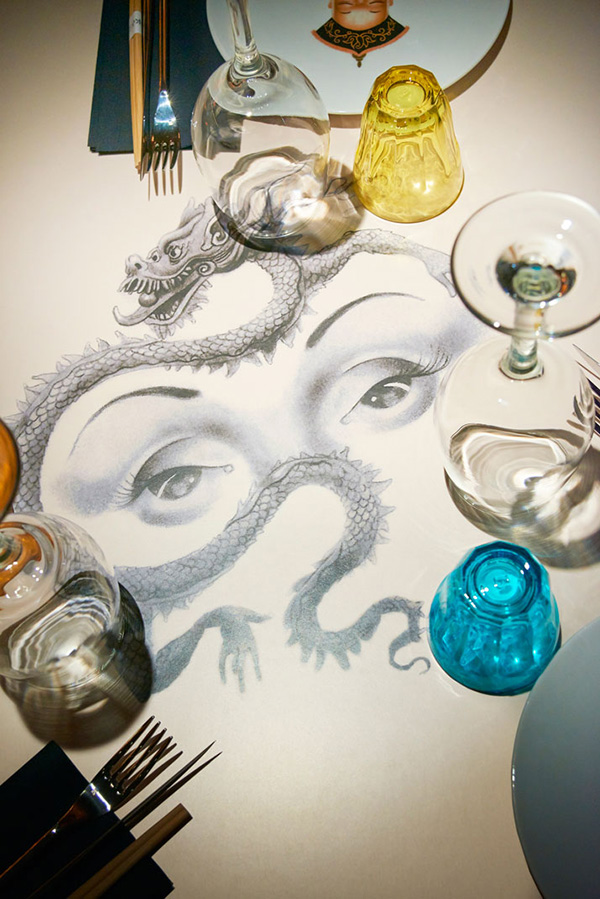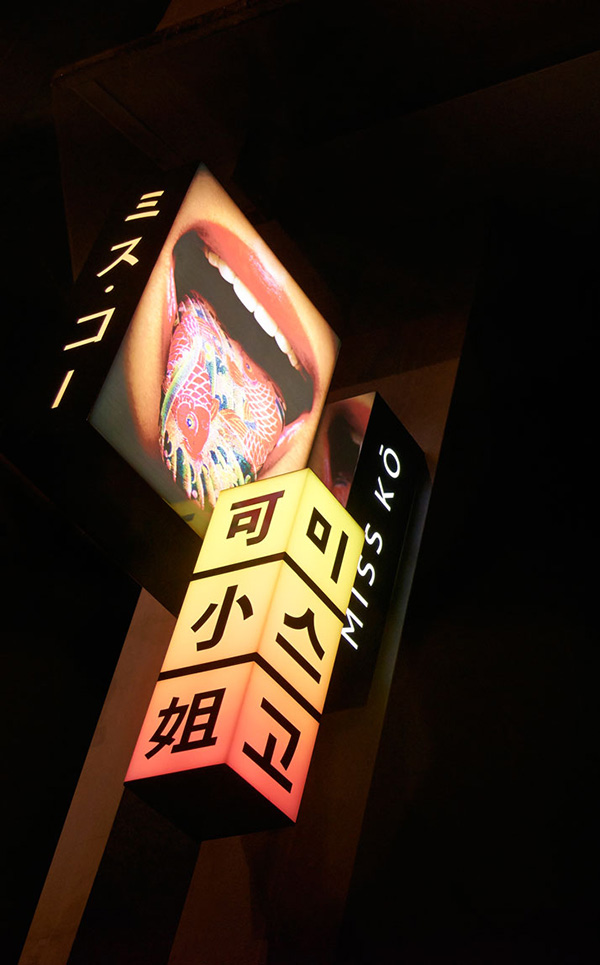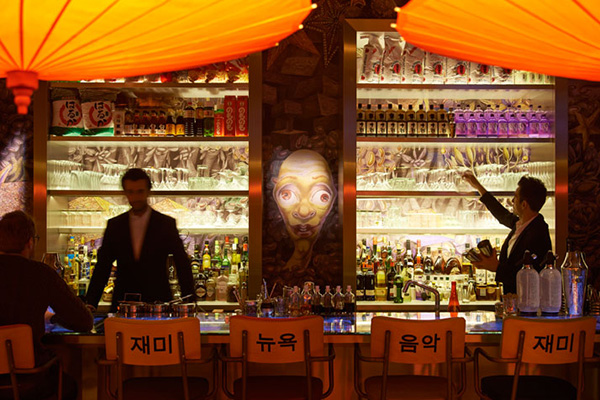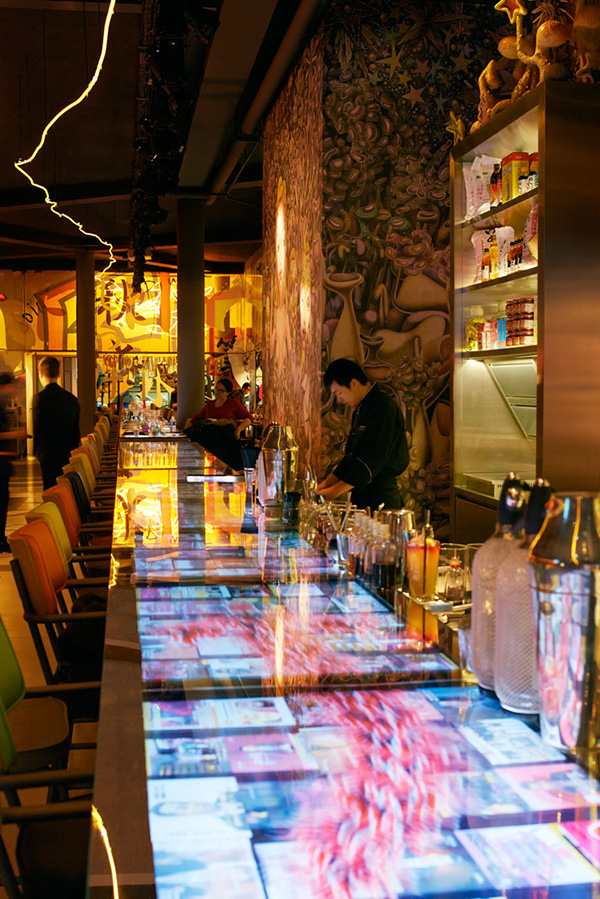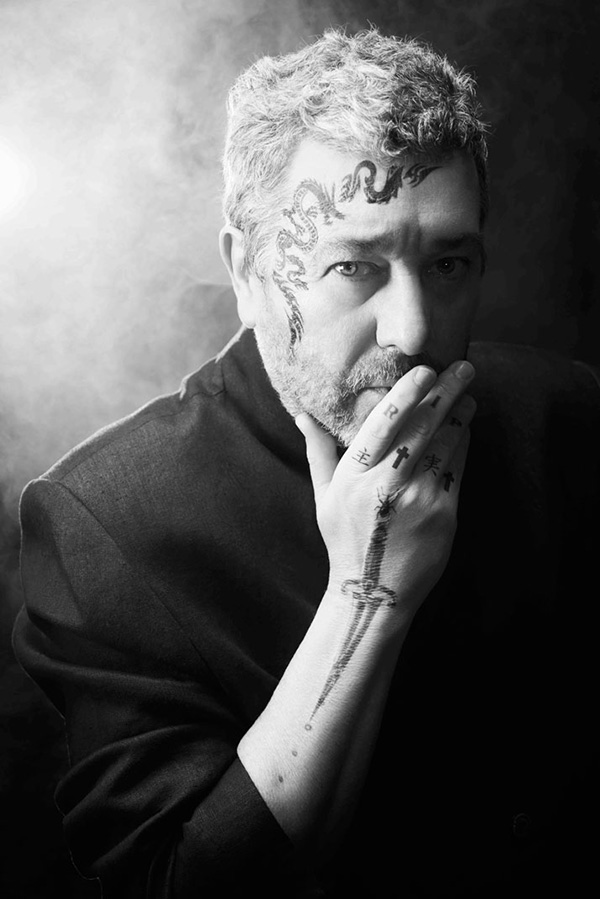 Miss Ko Restaurant – Paris | Gallery