Briefcases are simplicity itself. They each have the same concept: A shell with a handle for carrying around the materials required for your job. There's cardboard take-out containers that could fit that description, but haul one into a job interview or a board meeting and the only way you won't be laughed out of the room is if it's filled with cash. The advantage to the simplicity of the briefcase is that it gives you an opportunity to show off, proving through your choice in professional luggage that you have impeccable taste, even when it comes to a basic carryall.
Man or woman; professional or amateur; top of the corporate food chain or living on ramen; when you're serious about your career, you need to be ready to show it. The path to success lies with the 18 best briefcases for anyone. We've selected items with brains, beauty, reliability, and some with a few hidden surprises that will prove to the other sharks you have teeth of your own.
Swissgear Patriot
Starter Kit: Along with your first suit, you should gird yourself with a durable but inexpensive briefcase. Doubling as a quality carry-on for doing business abroad, the Patriot has a detachable laptop compartment that can become your standard case. The bulkier base portion is then left for taking your team's work to meetings on the top floor or your supreme court cases.
Kenneth Cole Reaction Show Business Flapover
Technology Tote: Modern briefcases do not always consider that most professionals go through life with a multitude of devices at the ready. The full-grain cow leather of the Show Business enfolds a padded body with enough pockets to keep each bell and whistle securely tucked away.
Kattee Crazy-Horse Leather Briefcase
Spit-Shined: Using distressed leather, the Crazy-Horse will give you a rugged and worn appearance right out of the box. It stands out from the polished crowd, but doesn't look sloppy; choosing a well-worn aesthetic that withstands damage for years, never looking anything other than rough and masculine
Filson Original Briefcase
Survival Gear: Business can't always be done in high-rises. Those who need a case that can go into the field, repel water, battle the elements, and still make the sale or get the signature should have a Filson on hand. The interior is a full collating system surrounded by a body that is essential for all conditions.
Tumi Alpha 2 Expandable Organizer
Fits All: Rather than fitting your daily load to suit your bag, the Alpha 2 is the bag that fits your needs. It's a durable nylon piece with a fistful of zippered pockets offering more than enough space to stow your gadgets and your hard copy.
Tusting Marston
Bare Minimum: Colored in everything from G-Man black to smooth caramel, the Marston doesn't break the mold when it comes to cases, but it manages to pack everything necessary into a compact space. Ideal for minimalists seeking to stick to only the basics, it still bears zipper security and a messenger strap for easy carrying.
Tegra-Lite Max Carry-on 4 Wheeled Briefcase
Tactical Command: The outside of the Max Carry-on is constructed out of Tegris, a polypropylene thermoplastic that is often used in body armor. Open it up and a whole set of folder cubbies, pouches, and pockets will greet you in an arrangement that presents each item flawlessly for less digging and fewer errors.
Louis Vuitton Neverfull
Woman's Best Friend: Feminine and playful, the Neverfull can operate like a purse, but the overall size allows it to be turned into a catch-all, a mobile filing cabinet, or a stylish miniature office. There's brains behind this beauty.
Gucci Flap Messenger Bag
Misnomer: Gucci hasn't yet realized that their finest briefcase is labeled incorrectly. Bringing the comfort and mobility of a messenger bag to the briefcase world, this is easily accessed via the flap to reveal a pigeonholed core for items great and small.
Burberry London Crossbody Bag
Gunslinger: It is not a "man-purse" or any other odious colloquialism. This bag is mysteriously not included in Burberry's briefcase line even though it has all the organization necessary for a high-pressure job in a compact, magnetically sealed satchel made in the land of Italy.
Chloé Marcie Medium Satchel with Strap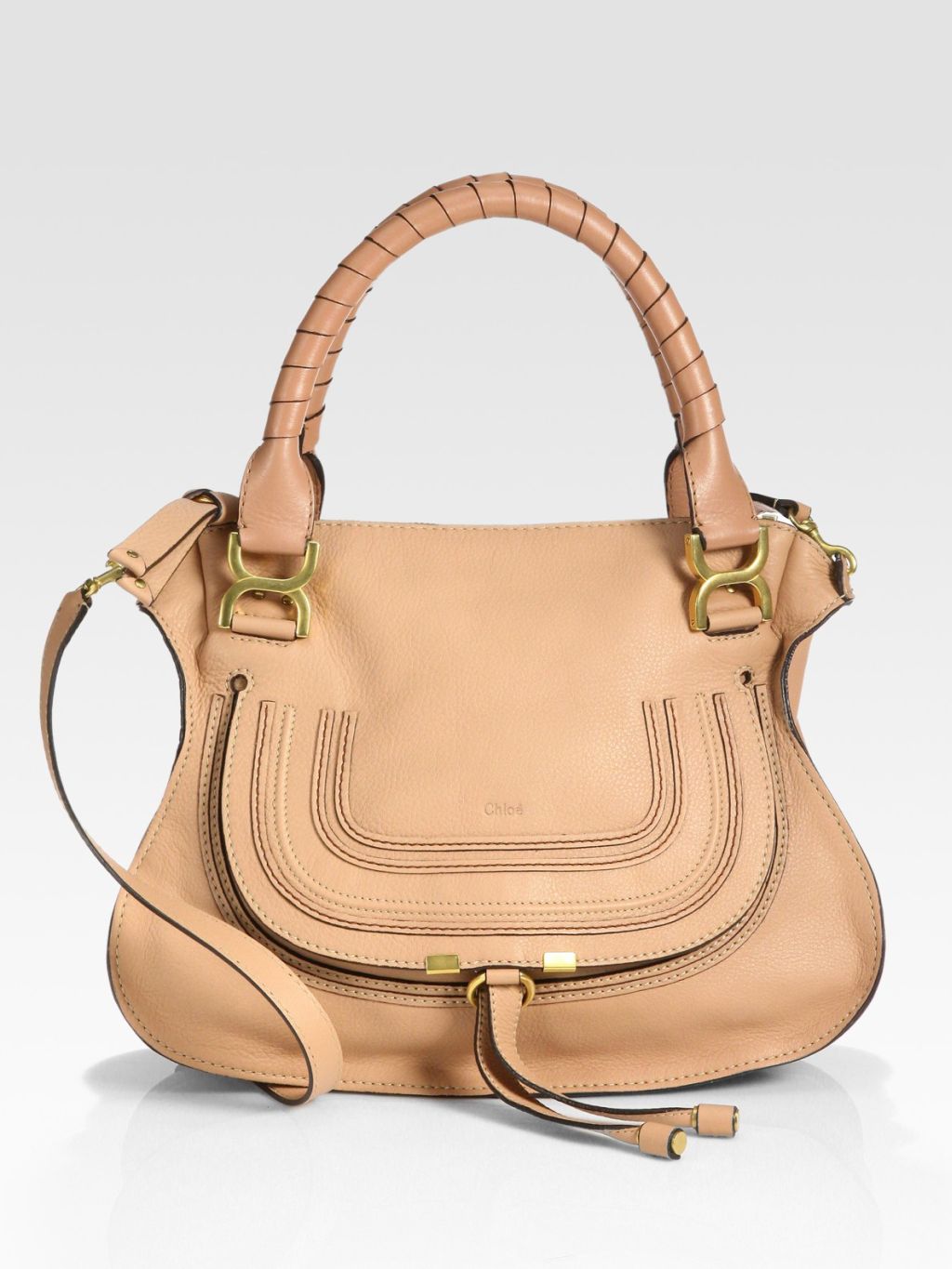 Hidden Depths: Rather than a blocky case reeking of functional masculinity, the all-black leather of the Medium Satchel is built like an equestrian saddlebag. Compartmentalized for easy organization with a look that is as ready for cocktails as a meeting with your underlings, the bold brass accents are nothing compared with the surprising storage space.
Tärnsjö Garveri Icon Leather Briefcase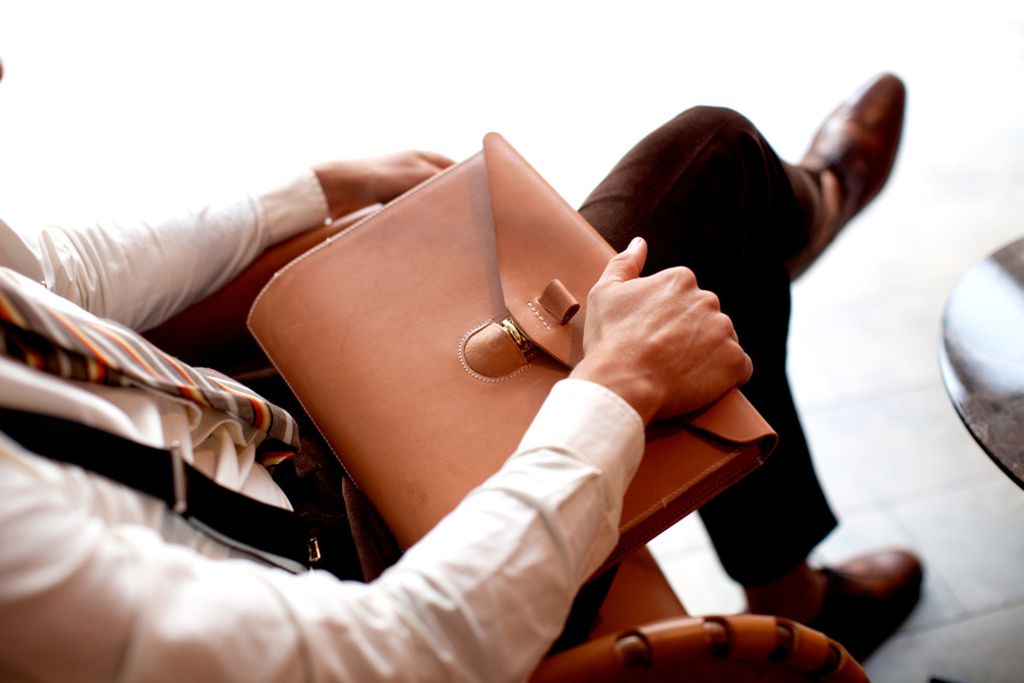 Noticeable: The fine sipping cognac color is achieved by oak bark acids that create a rich, supple look that is meant to help the leather age gracefully with a unique pattern that adds character as it wears. An extra document flap on the rear adds facility as well as professionalism to this showpiece.
Zero Halliburton 3 Carbon Fiber Attaché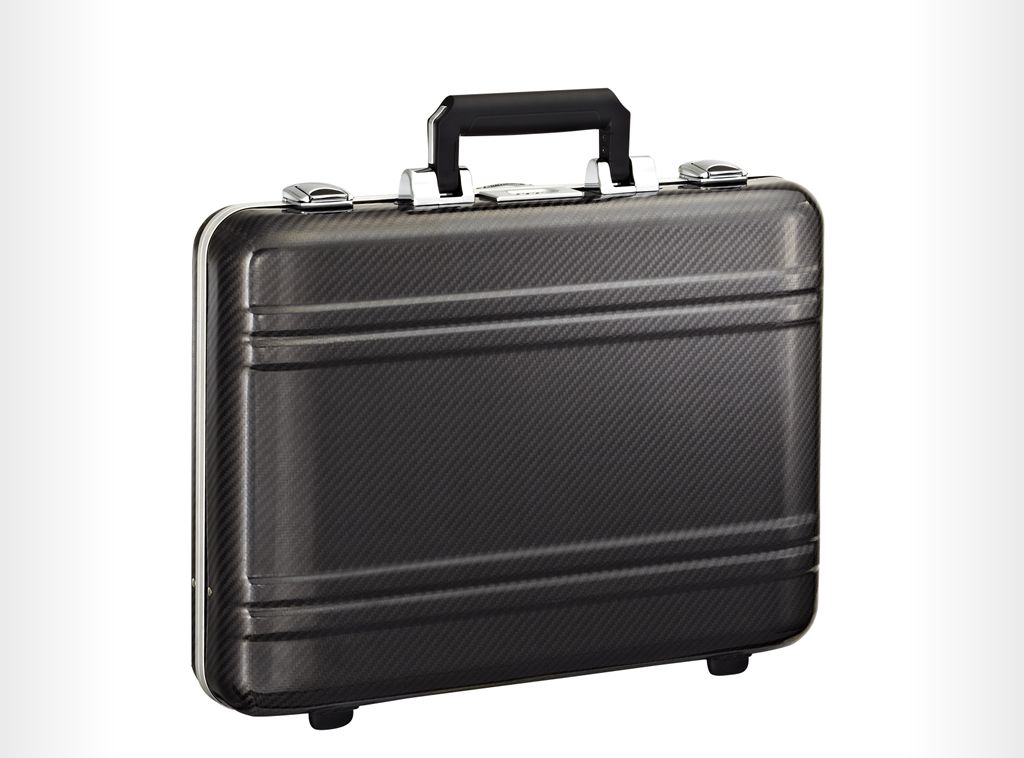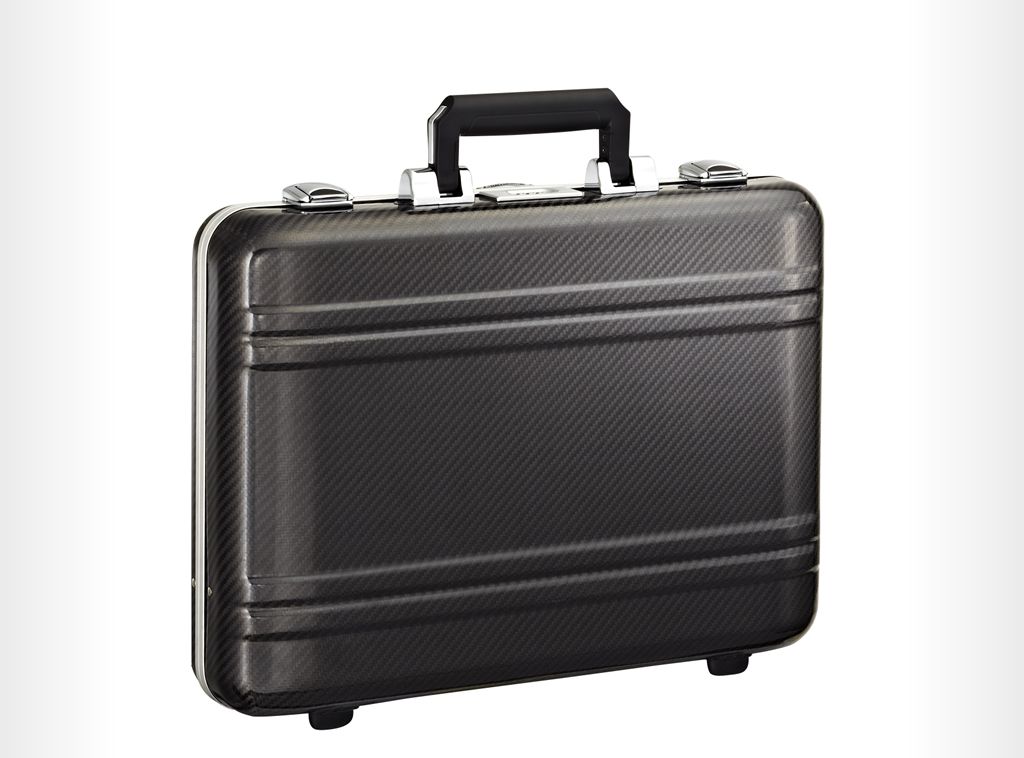 Launch Codes: Technically not a briefcase, this is still what you want handcuffed to your wrist when you're transporting sensitive materials. A heavy-duty carbon fiber body hides a striking red leather lining that can turn heads.
Berluti Un Jour
Per Diem: Meaning "One Day" en français, the Un Jour is a small, playful briefcase that has a soft cotton lining for protecting devices, along with a hand-polished Venezia leather exterior showcasing a lone quick-access pocket on the front and multiple brass accents.
Böle Country Governor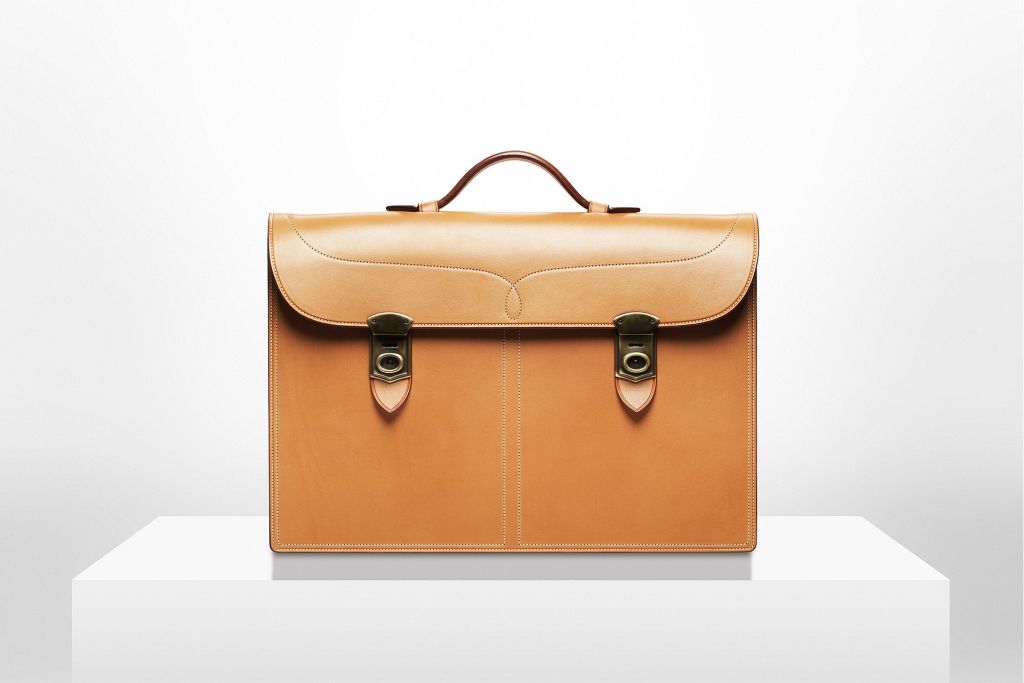 Southern Style: The only Böle case to bear any decoration, it's made of Nordic reindeer skin that has been bark-tanned using spruce to create its distinctive pallor. Equipped with a 15-year warranty that allows for annual servicing, it's likely to last longer than most political careers.
Böle Double Minister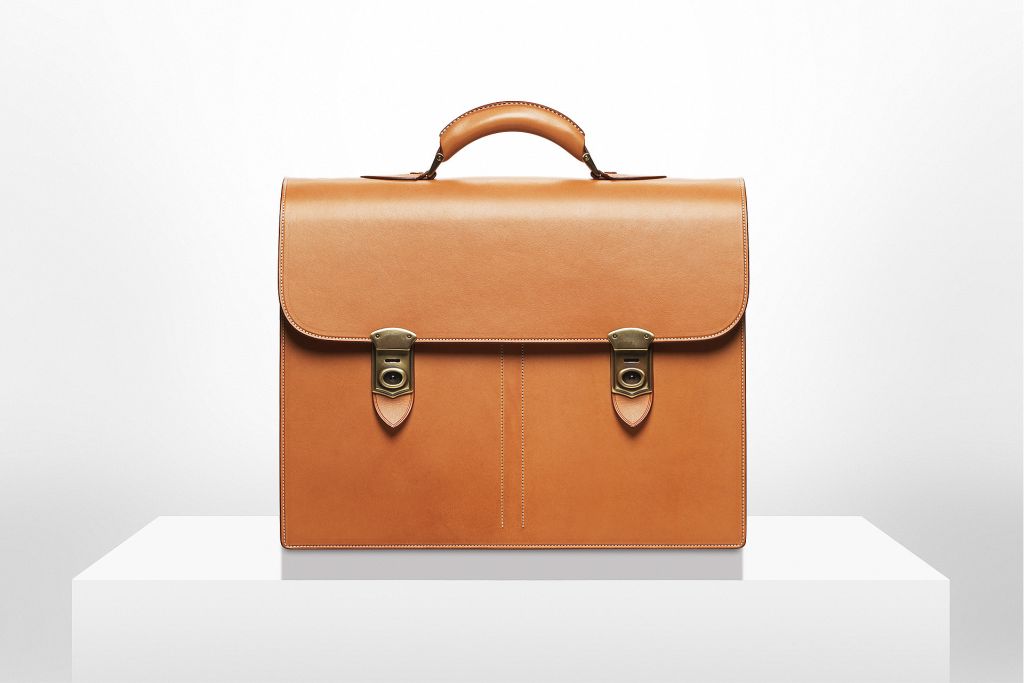 Supreme Leader: Favored by a former Swedish prime minister, this doubles down on everything. Double birch wood bottom rails, double compartments, double front pockets, and double the style, this too has a 15-year warranty complete with annual service, though it almost certainly won't need it.
Hermès Sac à Dépêches
La Crème: Hailing from the epicenter of the fashion world and created by one of the finest names in bespoke outfitting, the Sac à Dépêches uses Togo calfskin that makes babies feel like calloused longshoremen done in a cocoa color that causes Belgian chocolatiers to blush with envy.
Ralph Lauren Black Alligator Commuter Bag
Killer Instinct: American alligator skin is hand-selected and shipped to Italy where each bag is made by craftspeople who have devoted their life to the textile arts. Cowhide that has been hand-cut and hand-stained make up the piping and the soft leather viscera of the Commuter Bag, letting the obsidian outside do the talking.