Pohutukawa Beach House by Herbst Architects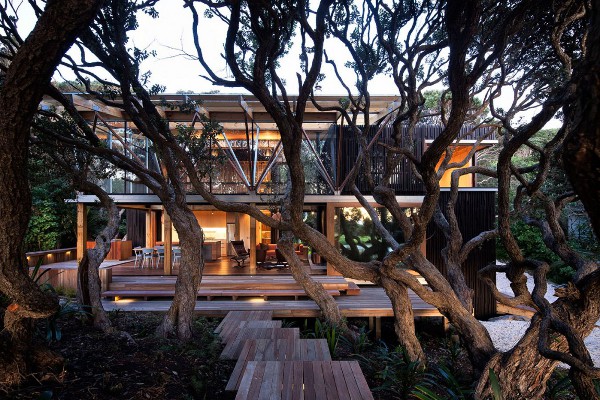 A breezy, intimate beach escape welcomes the owners of the Pohutukawa Beach House by Herbst Architects.  This modern wooden home is nestled under an old swath of Pohutukawa trees in a beach destination not far from Auckland, New Zealand.  Its two levels are laced with wood and floor-to-ceiling glass, making the coastal environment the central focus of its design.
From afar, the Pohutukawa Beach House appears to be a naturally-occurring part of the environment.  The design by Herbst Architects is a success in this nature, yielding a fine modern structure that places its inhabitants in direct contact with life on the beach and under the trees.  The mid-century furnishings and skylights above provide for a relaxing interior, one with common and private areas kept discretely separate.  In total, a success in architecture and one in reverence of the stunning nature of Piha, New Zealand.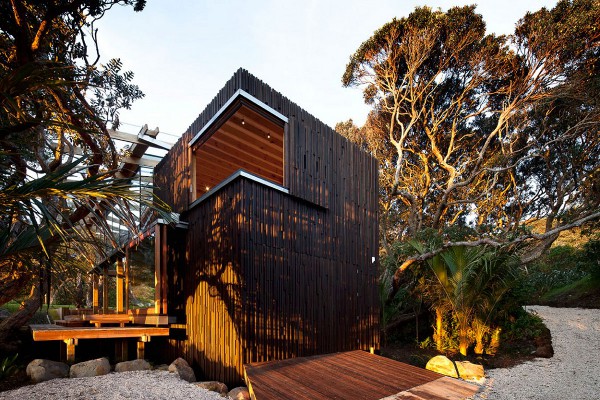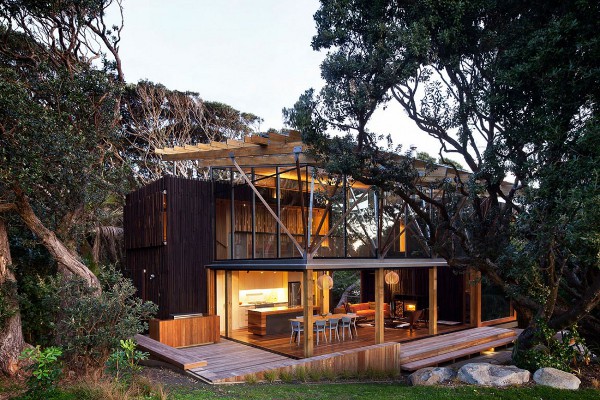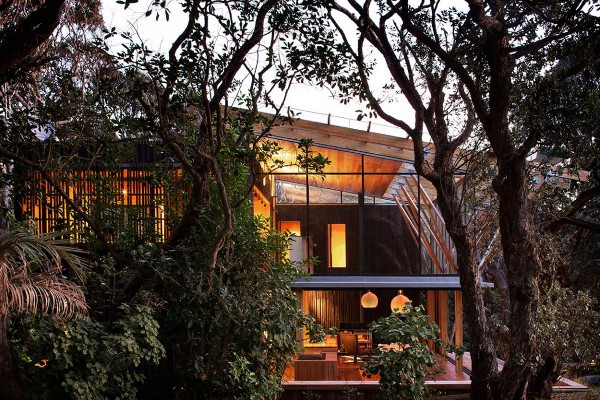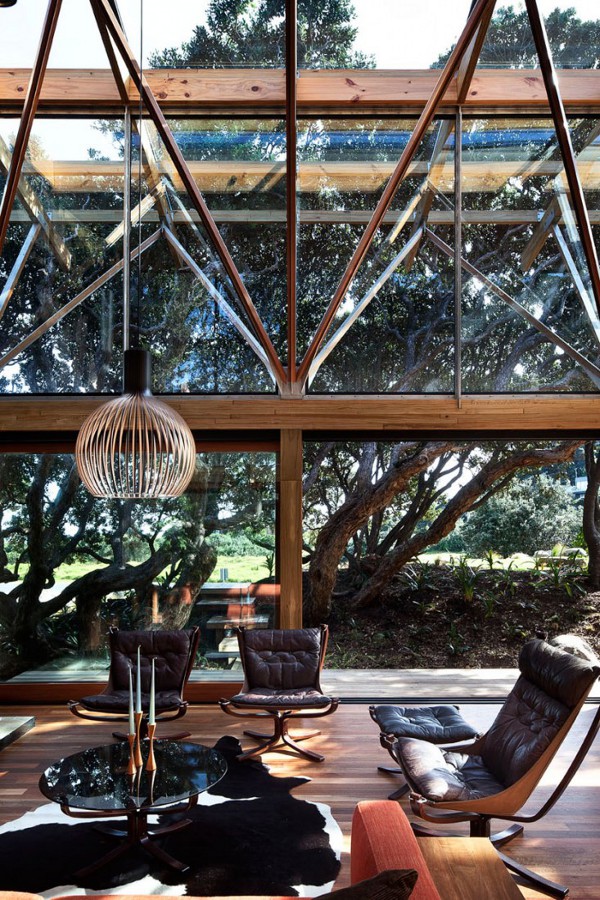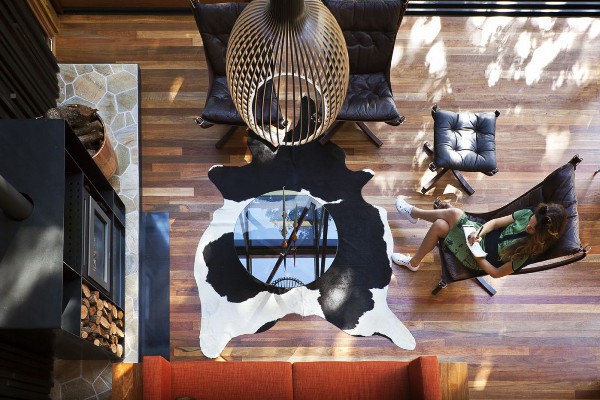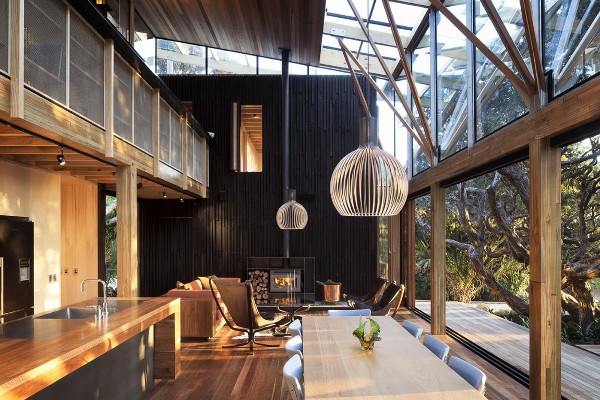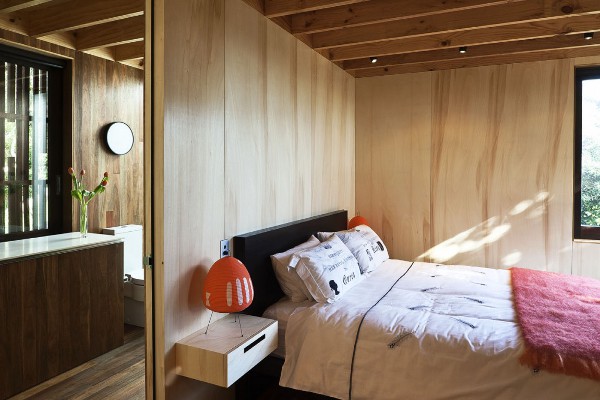 Pohutukawa Beach House Gallery