The days of the clunky computer are long behind us. With the introduction of the MacBook Air, Apple showed us that portability and power were not mutually exclusive. That laptops can be good, and not wrench your spine out of alignment when put into a messenger bag. To compete with the Air, the Ultrabook was born, and with it came a whole array of mobile computers that balanced stunning screen resolutions with SSD (Sold-State Drives) which were better than their hard-drive progenitors. These sleek titans bear Intel Core processors, long hours of battery life, and yet can still fall between the cushions of your couch.
Really, the only problem with this new slimmer, slighter breed of computer is knowing which ones actually make the grade, and which are underwhelming, underpowered hunks of hardware. To separate the wheat from the chaff, we've found the 14 best lightweight laptops for 2016.
Asus Zenbook UX305UA
View in gallery
The Basics: Asus might cut a few corners on their warranties, but they do a fine job of making a quality piece of equipment for a low price. Weighing in at less than 3lbs and a scant few centimeters tall, this aluminum beauty also has an SSD you can bounce a quarter off of and a cherry i5 that can be turboed up to 2.8 GHz.
HP EliteBook Folio 1020 G1
Packed with Perks: It looks like just another Ultrabook clone, but the Folio can throw elbows when it needs to. To start off with, it has fingerprint scanning and enterprise security, which is better for the business pro who needs his data under lock and key, as well as behind a firewall. A little light on power, it's still a totable choice if you long for something safer.
Toshiba Satellite Radius 12
Super Specs: Firing the starting pistol with an i7 Core processor and 4K display, it's hard to understand why the Radius doesn't bear a bigger price tag. Point of fact: it's due to the battery life and spotty history of Satellite models. Thanks to the pretty pictures it pumps out, the Radius dies in just a couple of hours, but anyone who doesn't care about mobility will be thrilled with this media marvel.
Acer Aspire S7
Perfectly Imperfect: Linux users, take note. The Aspire is a beautiful piece with a white body and an i7 Core processor that screams along in a highly portable body, with 8 gigs of RAM for doing the work. It also comes with a ton of bloatware that you're going to have to chop through, unless you put on an alternative OS or like hitting the 'delete' key. The display sticks at 1080p, which is the biggest reason for the abbreviated cost.
Dell's XPS 13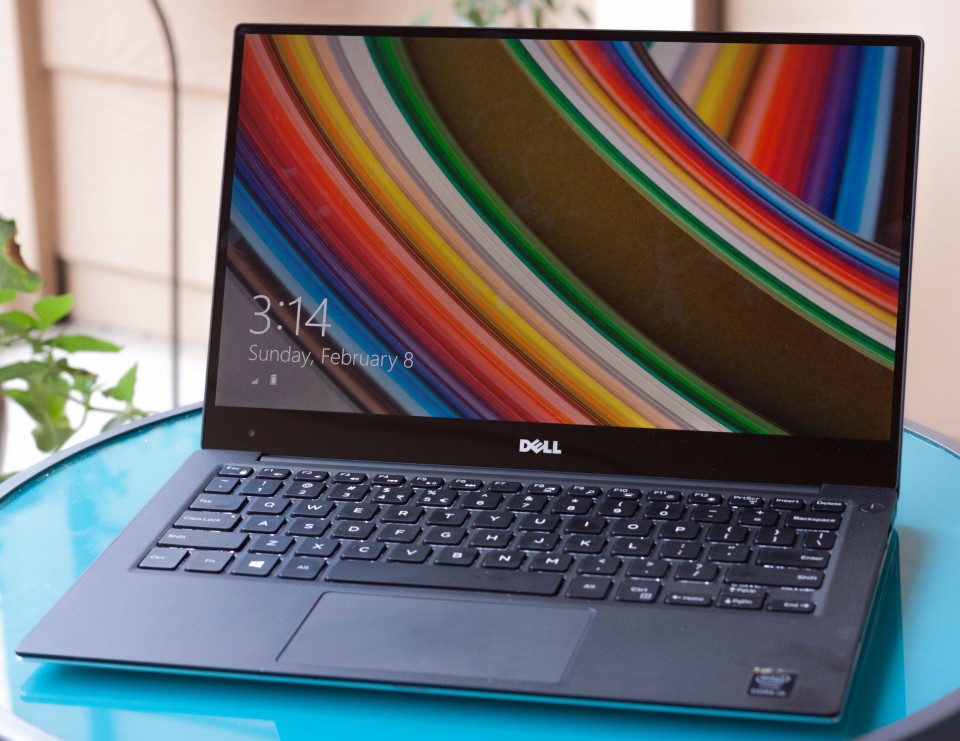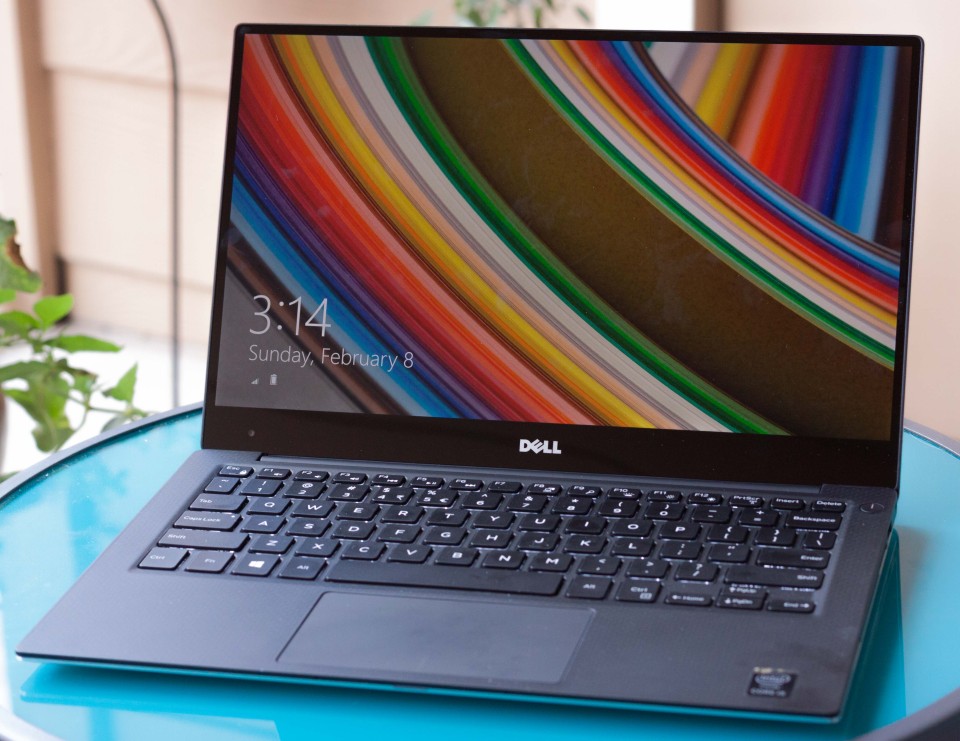 New Standard: Though it bears a full 13.3-inch screen with eye-popping 3,200 x 1,800 resolution, the XPS 13 still only takes up as much space on your desk as an 11-inch. Even the lowest end model comes with an i5, giving it enough horsepower to run with the big dogs. In addition to the power and the prestige display, the carbon fiber interior and aluminum case make it look right natty.
HP Spectre x360
Undying: Able to go boot to toe with any hybrid on the market, and many full-sized laptops, the x360 is a clean, clever little workhorse. Though it uses the 5th generation of the Intel i7 Core processor, you can get more than enough performance for heavy office work, and with the right RAM package, it can handle a serious amount of multi-tasking.
Dell Latitude 13 7000
View in gallery
Touch Typist: The Latitude line has a storied history, and that story isn't always good. With the 7000, Dell has managed to revamp the design to make it into a business laptop you'll actually want when you're in the field. The Infinity display gives you the tiniest of bezels around the screen's edge, and with a tactile keyboard, it's less painful to use for long periods. Just beware: The Core M processor lacks grit.
Microsoft Surface Pro 4
Tapped Out: For tablet devotees who hate hybrids, but still want something that can function like a laptop/cross-breed, the Surface Pro 4 still brings more hits than anything else out there. Though a little older, the wide processor and RAM options give it a size that will fit anyone who disdains keyboards (most of the time).
Lenovo Yoga 900
Power Packed: It might be a hybrid Ultrabook, but there's plenty of Ultra to go around with an i7 Core processor and a 13.3in QHD right out of the box. At 13-inches, it's large when flipped into tablet mode, but not as cumbersome nor as unwieldy as many crossovers. It's a little chunky at more than 5lbs., but adds a surplus of bang for each ounce.
Apple 12-inch MacBook (2016)
Wee One: Though 2016 didn't see many improvements to the vaunted 12-inch MacBook, if you're a first-time buyer, it's worth checking out. It keeps the same featherweight frame and sleek aluminum look as the 2015 model, while cranking up the display density to a respectable 2,304 x 1,440. It isn't too flashy, but also keeps the price reasonable. The trackpad is the best in the business, and the feel is nothing short of pleasant for the typist on the move.
Microsoft Surface Book
Unfettered Access: While the Surface Pro will give tablet devotees a semi-laptop, the Surface Book goes the other way, offering a tablet to those who much prefer a bulkier piece, but don't want the hassle of a hybrid. The 3000 x 2000 QHD display is stunning to carry around, and when snapped into the base, gives you room to let the Core processor run free.
Razer Blade Stealth
Beautiful Monster: The Stealth is somewhere between a slender Ultrabook and a lightweight gaming rig for fragging on the go. Unlike other Razers, it doesn't ship with a video card for gaming, though you can add that if you wish with the Razer Core. The true 4K display makes the Stealth a flashy piece, for sure, and a multimedia pleasure palace that fits in your pocket (well, in your briefcase, anyway).
Vaio Z Flip
Paying for Packaging: The truth is simple, the Flip is a great $1,200 hybrid that loads in an i5-6267U, 8 gigs worth of RAM, and a nice SSD that can go for broke. The problem Sony has is they didn't give you anything else – other than a nice matte black body – to hang the extra $500 expense on. If it matters that your lightweight laptop is pretty, and you have the scratch to spare, the Flip's a fine buy. Otherwise, scroll up.
Lenovo ThinkPad X1 Carbon
Good At Last: The Carbon is on its 4th generation, and it seems like they finally got it right. Where others scrimp on battery life, keyboard size, or hack pixels out of the display, the Carbon seems to have finally come into its own. A baby's breath over 2.5lbs., yet comfortably 14 inches for more real estate, you'll love powering up the i5 Skylake to get serious about work.