Lamborghini Aventador J Roadster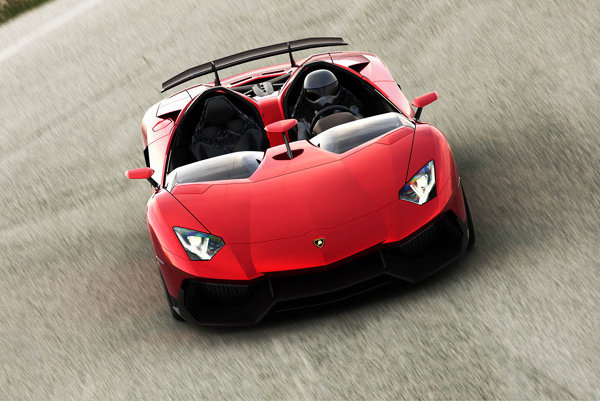 Cut the cockpit, slice the interior and lose the windows of the Aventador, and you have a beast of an automobile, namely the Lamborghini Aventador J Roadster.  The new Aventador is coming to the Geneva Motor Show, the biggest news from this Italian manufacturer since revealing the preceding Lamborghini Aventador LP700-4 last year.  Under the hood, the new Aventador model is the same as its big brother, but the svelte curb weight gives it an edge for the speed-hungry pleasure driver.
The new Lamborghini Aventador J Roadster is powered by the same 700-hp 6.5-liter 12-cylinder engine found in the LP700-4.  It's designed as an all-wheel drive version, so the initial top speed numbers aren't as sexy as the original.  The first Aventador boasted 0-60 acceleration in 2.8 seconds, with a final destination of 217 mph.  The Aventador J, by comparison, is slated to top 186 mph on the open road, suggesting that the V12 power in this model is styled for a different purpose.
Without the enclosed cockpit, the Lamborghini Aventador J Roadster makes helmet safety a requirement, meaning that you aren't likely to use this car as a grocery getter.  But who's going to pick up milk and cereal in the original Aventador?  This might even present a greater, pure driving experience than the original, providing a direction connection between the driver and the open road.  If you wind up lucky enough to be in the driver seat of this beast, leave the passenger seat open for us!  [via autoblog]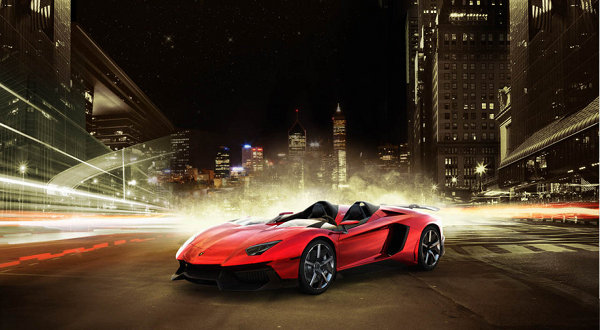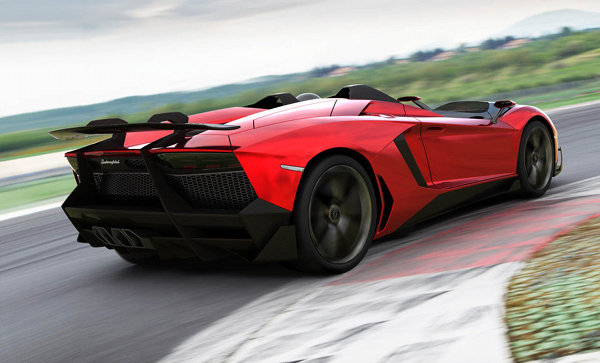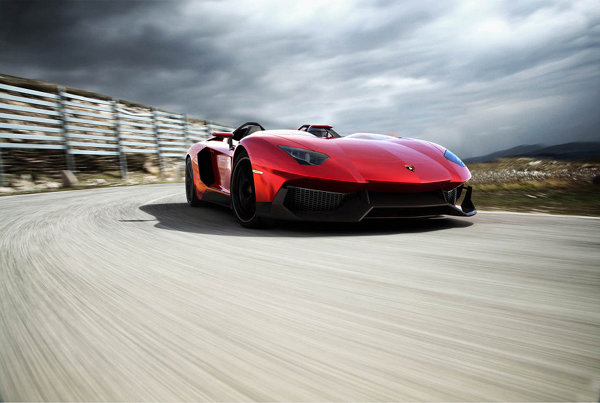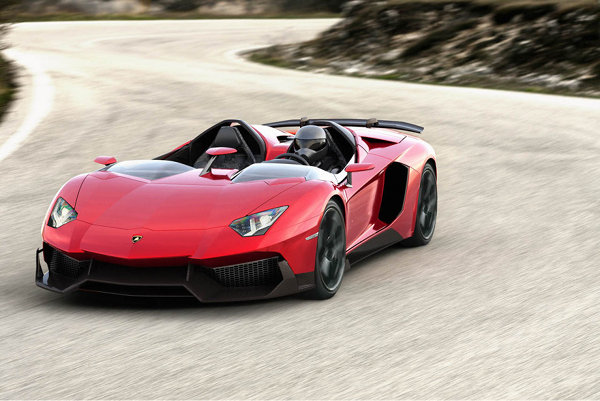 Lamborghini Aventador J Roadster Gallery