MB&F HM4 "Final Edition" Watch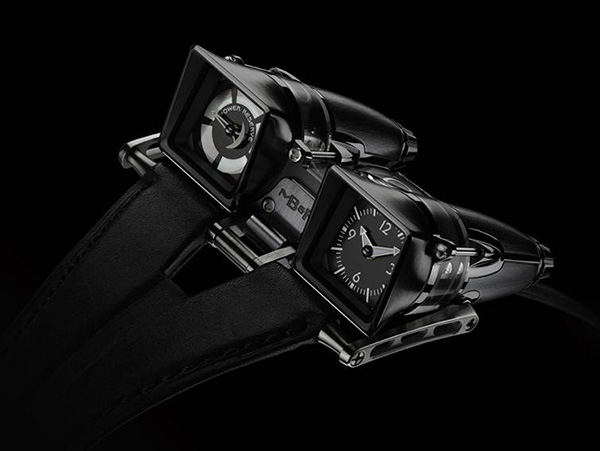 It isn't a stretch to call the group at MB&F one of the most inventive watch builders in this young century.  We've covered nearly every watch they've released in our four-year editorial history, and the arrival of this one is sweet, but a little bitter at the same time.  The MB&F HM4 "Final Edition" Watch is to be the final version of the Horological Machine No. 4, a system that has powered five thrilling timepiece models.  For a series inspired by the design of aircraft in the last century, this one recalls the planes that excited our own childhood– the stealth aircraft of the 1980s.
The MB&F HM4 "Final Edition" shares its inspiration between three aircraft from the last century, the F-117 Nighthawk, the B-2 Spirit and the SR-71 Blackbird.  These sharp, faceted aircraft designs were a product of the space generation, from a time the future seemed so close you could touch it.  Now, MB&F completes its 100 unit run of their HM4 watches by honoring this brief, high-design period in aviation history.  Only eight of these watches will be available, and information about purchasing them can be had directly from our friends at MB&F.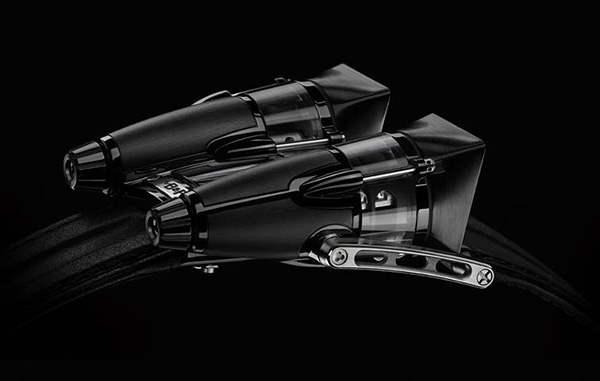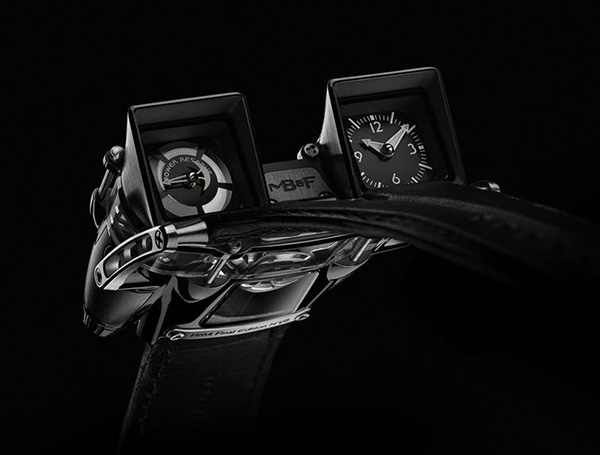 MB&F HM4 "Final Edition" Watch | Gallery