In the orient, Sake is often the drink of choice. Move further west and Vodka becomes king. As you run into the Atlantic, you hit Scotland with its scotch whisky, and the emerald isles whiskey. Cross the Atlantic like Columbus – only with less genocide – and you'll land in America, where one spirit reigns supreme: Bourbon.
The reason that straight bourbon whiskey is the only true american liquor is because of the high concentration of maize – that is, corn – which grows in the Americas.
That same crop is the reason westerners also have so much high fructose corn syrup, but in the case of bourbon, it creates a rich, powerful drink instead of being bottled heart disease.
Best Bourbons We Could Find
Corn is a necessary ingredient to bourbon because that's what changes a straight whiskey into bourbon. Just as rye whiskey carries the distinction of being made of a majority of rye, bourbon is a majority of corn.
Bourbon is defined as having malt and rye, in addition to 51% or more corn added into the mix. It gets its name from the French Bourbon dynasty, which brought over a lot of culture that still lingers in the southern states.
Precisely how this mish-mash of corn and malt with rye became "Bourbon" is unknown, but what matters is that it's delicious, so long as you get the right brand. And lookie here, your best choices…
Swimming in rye, basic Bulleit might be easy to find, but that doesn't discount how well it leverages mass production to bring high quality to the masses. It has lots of dreamsicle orange sweetness, but also has spite and tobacco leaf bite built right in to finish the job with frontier sass.
Part of the allure of small batch mixtures is they will change over the years, evolving as the blended mix of bourbons each evolve to alter the taste landscape. Dark fruits and cinnamon come on quick, bringing a maudlin sense that is rapidly expunged by citrus peel backers and lots of rye. Then it slides into sweet caramel and toffee.
The first distillery to rise in New York after the dark days of Prohibition lifted, Hudson Baby uses only corn grown right in New York. It is also made entirely of corn, which is a rare find in the bourbon field. It's also aged in 3 gallon barrels, which is far smaller than the 53 gallon casks typically used. The outcome is a strong corn and oak taste that is smooth and sippable for neat enjoyment deep into the wee hours of the morning.
A strange concoction that bears corn bread, stone fruits, walnut, along with menthol and mint, the delicate balance will never yank your tastes in any one direction. Though quite a high wire act, it's silky and smooth in your mouth, that finishes off light, with no clingy aftertaste.
#13 – Old Ripy
Oak, almond, and apple with vanilla, this is all tannic tastes that ends off with a sweet burn a few seconds after it goes down. Most of the bourbon in this mix is about 8-12, with a little 6-year nipper hopping in just to keep things light and airy. Sadly, it comes in smaller bottles as a "nod to prohibition" that looks more like a cash grab.
#12 – Blade and Bow Kentucky Straight
A curious creation by Diageo to revive the Stitzel-Weller distillery, Blade and Bow calls back all the notes of summer that made Stitzel-Weller a household, homespun name. Expect caramel apples, banana, oak, and cinnamon to come bounding in, begging you to play with them.
Usually when a bourbon starts claiming it's "Prohibition style" it means made cheaply out of suspect ingredients. In this case, it comes from the recipe used by distiller Brown-Forman during the prohibition era when the government ordered them to keep their doors open to make bourbon "for medicinal purposes." It's 115 proof with vanilla, nuts, and seasoned oak that has a bulky belly which shows its exceptional age.
#10 – Booker's 2017-1 "Tommy's Batch"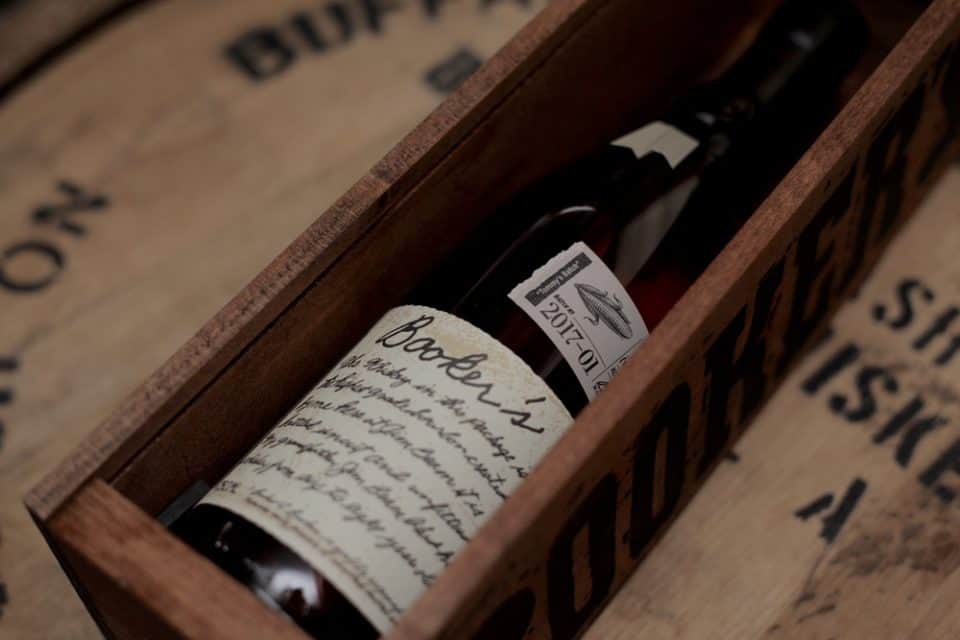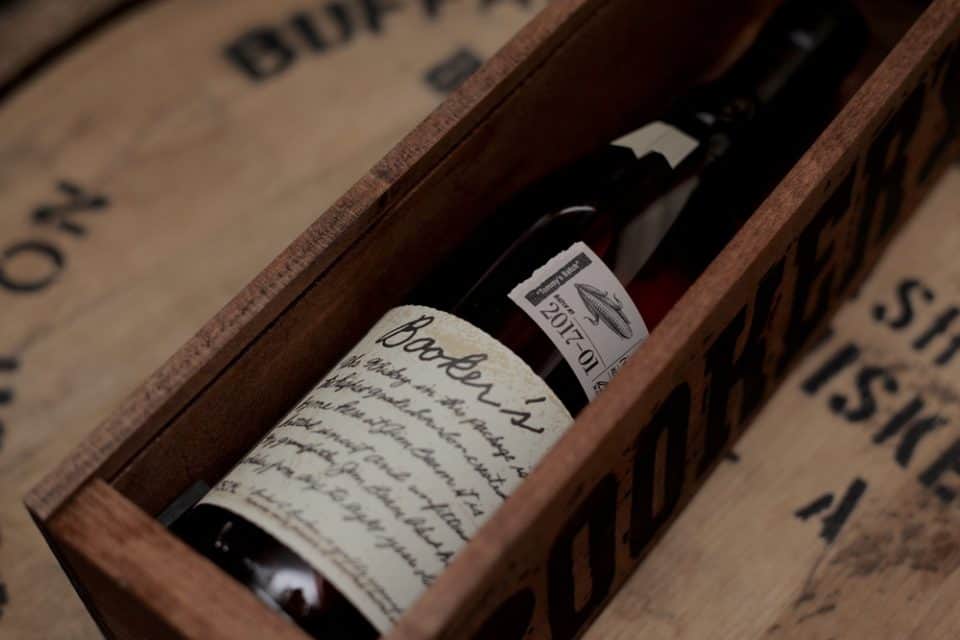 Bookers burned their loyal fans recently by jumping up their prices while simultaneously releasing this version of their juice. While we won't debate what you should pay for it, we will say that starting with the long, slow, thick legs, then moving onto the light corn syrup mouthfeel, all the way down to the nutty caramel endgame, it might earn the dense dollar cost. Purchase: $65
#9 – High West Yippee Ki-Yay
Each dram of Yippee Ki-Yay is rose gold with a heavy patina that gives it hints of complexity, though the simple flavor is peaches and brown sugar that's somewhere between tropical and home-baked. Other stone fruits come to play with dark butter and cream for a lingering finish that coats your gullet like warm honey. Purchase: $75
#8 – EH Taylor Four Grain
Using four grains that would have been accessible to EH Taylor when he began Buffalo Trace bourbon in the 1800's. The flavor is undeniably traditional, leaning heavily on sweets like cherry and a bubblegum nose. Rye shows up with oak to finish it off with a controlled burn. Purchase: $80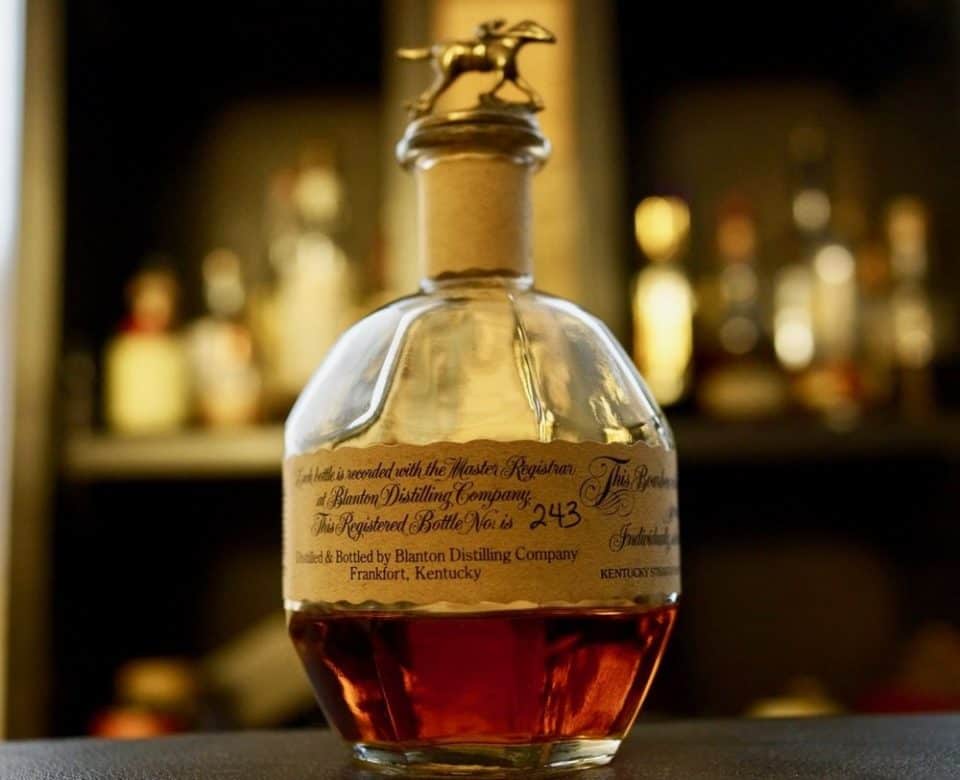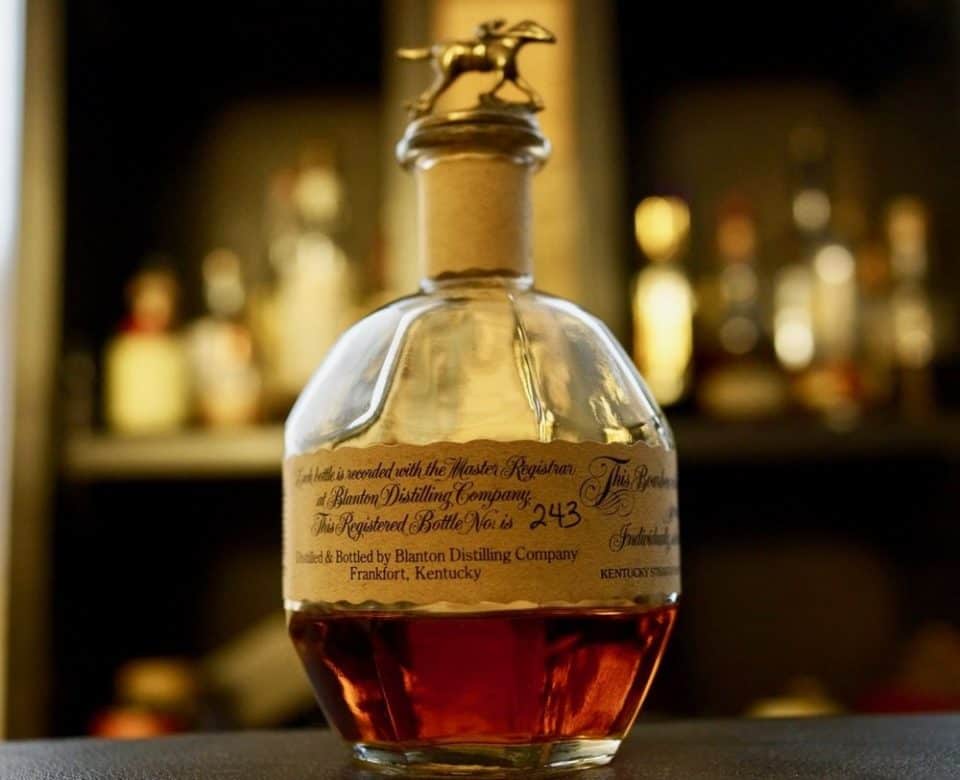 Aged 8 years in white oak barrels, the distinctive bottle actually houses a sedate "everyman" bourbon that's vanilla and rye able to appease the rookie palate as much as the purist. It's the lingering sweetness that seals the deal.
#6 – Widow Jane 10-Year Old Bourbon
Floral mocha; rye spice and oak; salt and burned sugar; there's a lovely yin/yang symmetry here that is earthy like the sea meeting the sky on the horizon. Sticky flowers helps bind this together, creating a cohesive whole that you'll miss when it's away. Purchase: $85
#5 – High West Bourye 2017
A dark horse that is straight bourbon mixed with straight rye, which starts with a slap of spice that is quickly counterpunched by raspberries and nutty vanilla on the nose. Sipping is a festival of oak and nuts, fading down to the sweeter tang that hangs around like a harvest moon in the daylight. Purchase: $85
#4 – I.W. Harper Straight
Long absent from sale on the shores of the United States, I.W. has returned with both an NAS (No Age Statement) version and one with a dedicated 15-year maturity. Both are 2+2 simplistic, beginning with corky sweetness that is shot through with vanilla and blond oak. Low proof and basic, it's a gentler choice for new sippers. Purchase: $116
#3 – Black Maple Hill 16-Year-Old Small Batch
Peppery and intense with toast and deep, dark caramel, finding a bottle of this can be quite a challenge, but a lifetime quest worthy of your devotion. Purchase: $126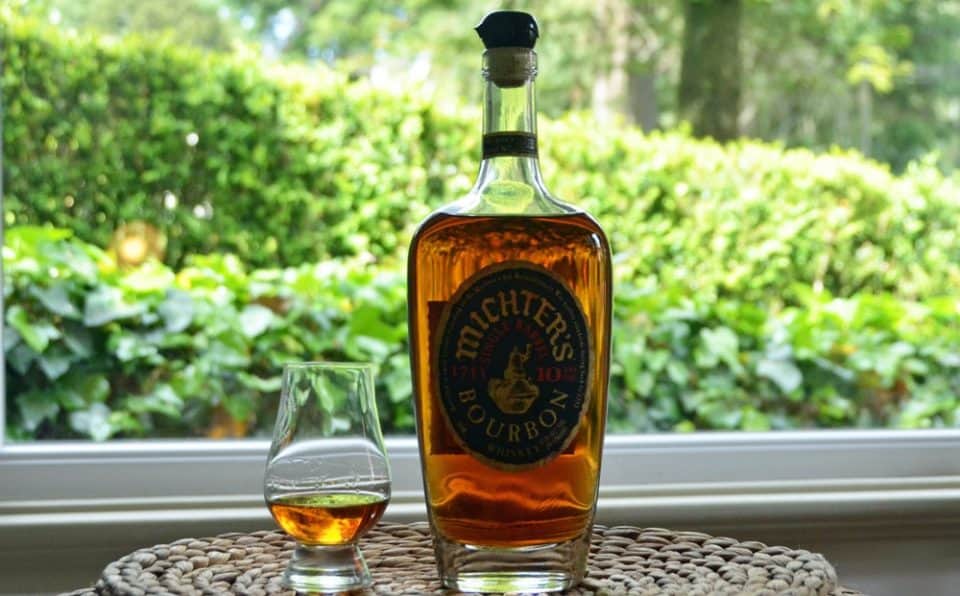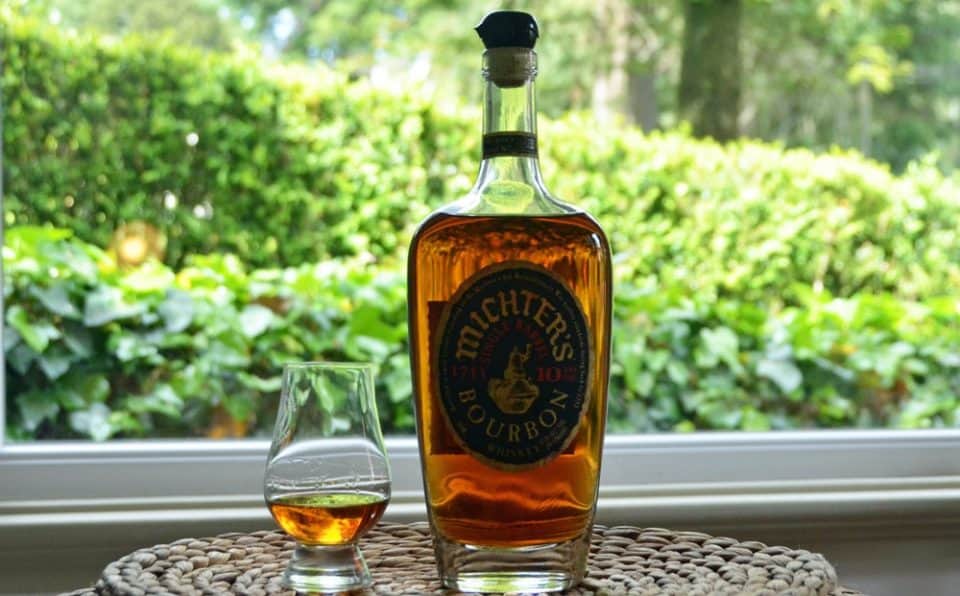 Each year the ubiquitous Michter's puts out a small batch of mystery mixed 10-year bourbon with a recipe and distilling history that we can only guess at. Each year it's a jam and bread delight that's mom's home-cooking mixed with dad's secret medicine stash. Splash this with a little water to release the grassy fields and summertime blues hidden in every bottle.
#1 – Pappy Van Winkle's Family Reserve 23 Year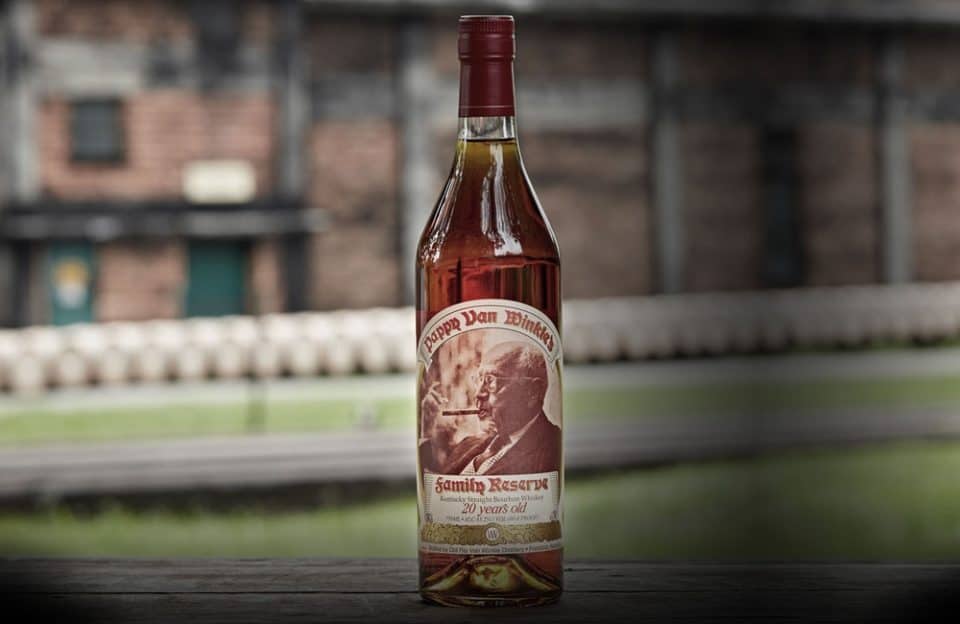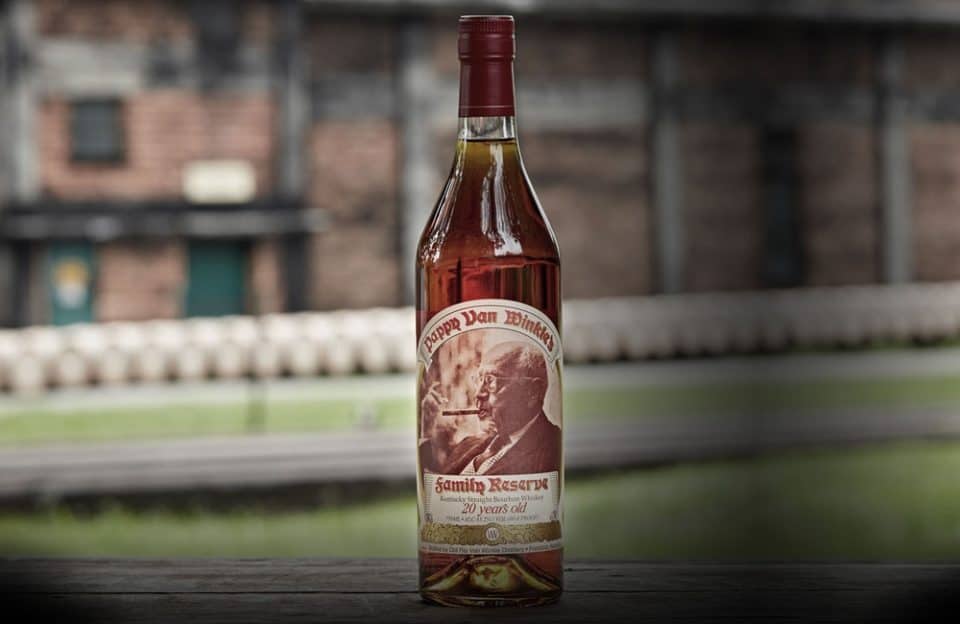 Experts and new drinkers alike are split right down the middle on this well-aged juice. It's long life sitting in a barrel makes some sippers lose their minds, claiming there is nothing else in the world worth drinking. Others say it's too old, too bitter, and lacks the perky vanilla and caramel taste that makes younger bourbons better. Either way, you need to give this a shot, if only to join the conversation.