Aged scotch and bourbon get much of the press, but rye whiskey, with its complex flavors and deep bench of tastes is rapidly becoming the spirit of choice for connoisseurs of fine drink.
Known as the bastard whiskey for its use during prohibition, the mere scent of an opened bottle is enough to put some less refined drinkers off their lunch. For the sophisticated palette, or just the mouth that likes liquor to taste like real hooch, rye will offer you a startling and intricate web that your taste buds – and the scorched part at the back of your throat – will never forget.
To prevent you from being soured on the already difficult drink, we've compiled the best rye whiskey brands for every kind of tippler.
WhistlePig Straight Rye
Single Stop: WhistlePig was founded just a few years ago in Vermont. It is a flavorful blend almost wholly created on a single farm near Lake Champlain. Distilled by the expert hands of Dave Pickerell (formerly of Maker's Mark) it's been winning awards since it went to market.
High West Rendezvous
Dark & Stormy: The cloudiness you may experience in this bottle of High West, is from the lack of chill-filtering and will dissipate with a swirl. A colorful blend between a 16-year-old whiskey with an 80% mash bill and 6-year-old coming in at 95%, this is meant to keep you warm during the winter and mix up a mean Manhattan with hints of vanilla and clove.
Wild Turkey 101 Rye
Simple Pleasure: Anchored on the spicy bite that rye has, this is a high-proof piece that proves why Wild Turkey is still the drink of millions. The sharpness is only mildly tempered with apple and honey, but you'll still find it a satisfying sipper. If the 101 is hard to find, seek out the 81 proof for a slightly mellower, but no less satisfying buzz.
Russell's Reserve Single Barrel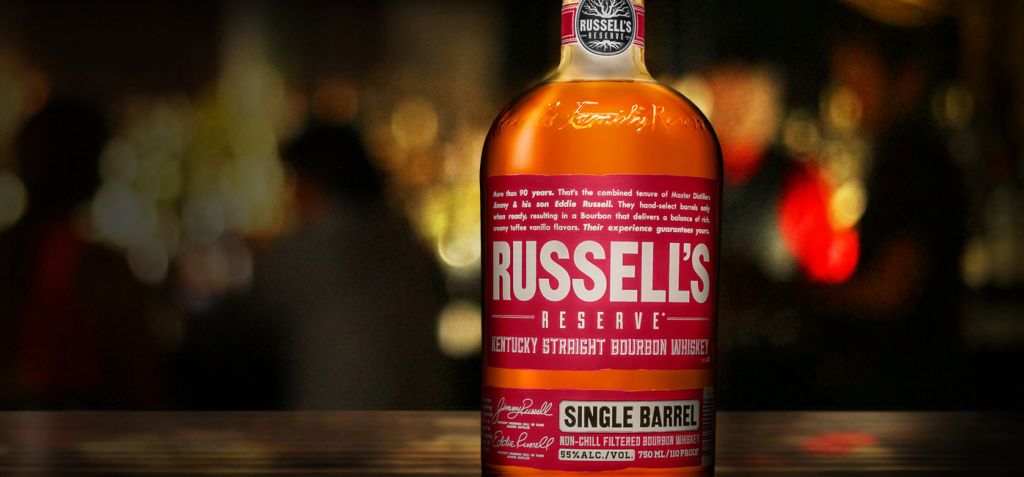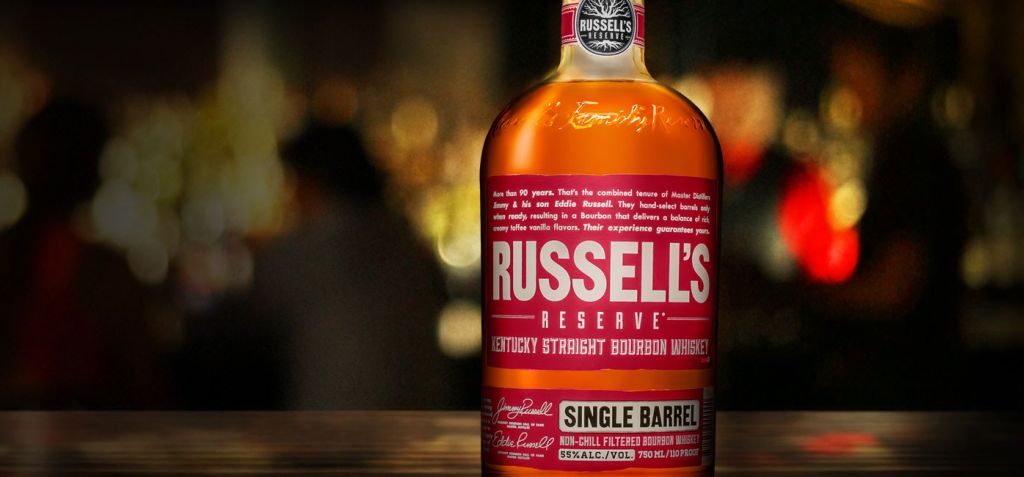 Better Balance: Russel himself has gone on record as saying he originally wanted a 110 proof whiskey, but it came off too sweet, which is why this 6-year-old is just 104 proof. It's easier to mix or drink alone whether going neat or on the rocks.
Journeyman Distillery Last Feather Organic Rye
The Huntsman: Nutty with hints of pine, smoke, pipe tobacco, oak, beer, cinnamon, and cream, this is a whole rustic feast in a bottle. You can mix Last Feather's flavors, just like you can finger paint over the ceiling of the Sistine Chapel. We just aren't sure why you would.
Knob Creek Rye
Step-Child: Individuals buy Knob Creek bourbon on a regular basis, but mention the rye and you'll get blank stares from many liquor-store counter-jockies. The rye option has a little more spice than their bourbon, but it still is very sweet and earthy, giving a real sense of communing with nature; sip by sip.
Bulleit Rye Whiskey
On a Pale Horse: Aged 4 to 7 years inside a white oak barrel, the nose on this offers cherry and caramel, while the effect upon palette entry is fruity with toffee and vanilla. Long requested by fans of Bulleit's other spirits, it will not disappoint.
Rittenhouse
In the Candy Store: A whiff and a sip is all it will take for this rye to catapult you back to childhood as dark caramel, brown sugar, and butter cream come together in a decadent style that can be had alone, or give you an Old Fashioned with real nostalgia mixed in.
Crown Royal Northern Harvest Rye
Chosen One: Named the whiskey of the year for 2016, Northern Harvest Rye from Canadian manufacturer Crown Royal is a true work of art. If you buy only one rye, the smoothness and blending of this liquid glory is the one to take. It's practically perfect in every way.
Angel's Envy
Hand-Crafted: Lincoln Henderson is a name you might not know, but he's been behind some of the most elite concoctions in the world, including Jack Daniel's Gentleman Jack. Officially he retired in 2004, but then he reappeared in 2011 with Angels Envy. 95 percent rye, if you mix this with anything other than more Angel's Envy, someone should take you out behind the barn.
Pikesville Straight Rye Whiskey
Pure Premium: Expensive yet still a bargain, Pikesville uses 51% rye, 39% corn and 10% malted barley in a 110 proof eye-opener that captures the velvety Maryland style. It's also #2 in Mr. Jim Murray's 2016 Whiskey Bible, which is no small accomplishment.
George Dickel
Cheap Date: As cheap as a quality rye gets, you can pick this up almost anywhere and enjoy 5-6 year ageing that is charcoal filtered, giving it hints and backstory that will doubtlessly titillate your senses. More sophisticated tastes might find it a bit underwhelming, but put it into a Manhattan and the good times shall roll on. [George Dickel]
Templeton Rye
Dark Horse: Kentucky, Tennessee, even New England is known for producing excellent rye, but somehow this Cinderella company, Templeton out of Iowa, has made a formula that has stood tall and strong for more than a century. Corn-fed and timeless, it's salt of the Earth that smacks of manna from heaven.
Col. E.H. Taylor, Jr. Straight Rye
Soak It Up: This is not a simple shooter, but a rye to be appreciated the whole way down. First, the cinnamon and spices get into your nose, muddying your mind. Then the fruit and sugar mixture arouse your tongue, finishing off with cocoa, oak, and even gardenia aftershocks. Just give in. [Buffalo Trace Distilery]
Redemption
Young Buck: Released in 2013, Redemption doesn't have a long history, but when the taste of toasted oranges and dark fruit wrapped in caramel land, you'll find it hard to believe Redemption isn't the official beverage of America. In either a high rye or rye whiskey style, you can choose your poison, but they'll both put you back on your heels.
Dark Horse Distillery "Reunion" Rye Whiskey
Overload: If you want to clear a room of people who hate rye, all you need to do is pull the cork on "Reunion" from the incomparable Dark Horse. A flood of cinnamon and clove will hit the air, announcing that the hour of rye has arrived and all who do not wish to bow should hasten away. A rough but thrilling and satisfying rye blend, it will either get you into the saddle, or knock you out of it.
Old Overholt
Stand Fast: Nearly as old as America itself, this came into being around the 1800's, and since then it has been satisfying drinkers of every stripe. Inexpensive and tough as old leather, there's an indomitability and fortitude that then smooths out with a calm, fruity finish.
Few Spirits Rye Whiskey
Smallest Small Batch: Exclusive and difficult to find, Few Spirits is made in limited quantities and starts with fruit, not spice as it's overriding taste. Apple, citrus peel, banana, and plum all mix with tarragon and oak, departing with a slight, pleasant tartness that is invigorating.