If you've been reading along, you know we love a good library.  Naturally we're enamored with this new work by Anagrama, the Conarte Children's Library and Cultural Center in Monterrey, Mexico.  This stunning new civic center is sure to inspire a love for literature amongst a new generation of readers.  In a time where iPads and mobile phones captivate the eyes of children, a good old-fashioned playscape is certain to set itself apart.  Yet in this work of municipal architecture, the building blocks are books– inset in the foam-covered hills and the walls around them.
"Conarte reached out to Anagrama with the mission to create a space that would foster a love of reading and learning for children. The children's library and cultural center was to be inside a warehouse-like building, an untouchable heritage site of the state. Our design proposal needed to take into account the untouchable nature of the building and, in some way, enhance it. The result is a multi-purpose, asymmetrical reading platform meant to simulate Monterrey's mountainous topography. The bookshelves are not only used as storage, but serve as a dynamic space to play and learn, to fire the imagination and provide comfort while reading."
How do  you excite the mind to a world of imagination beyond the touchscreen?  Apparently, call Anagrama.  Our hats go off to them.
View in gallery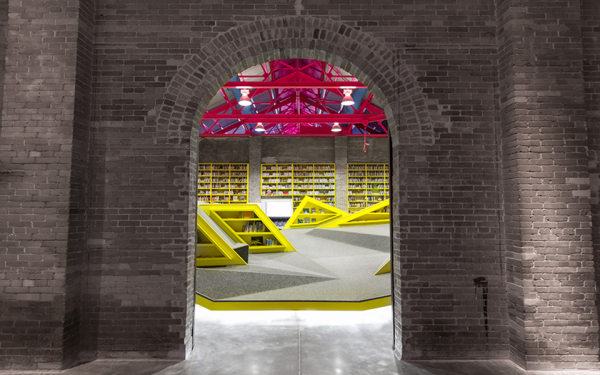 View in gallery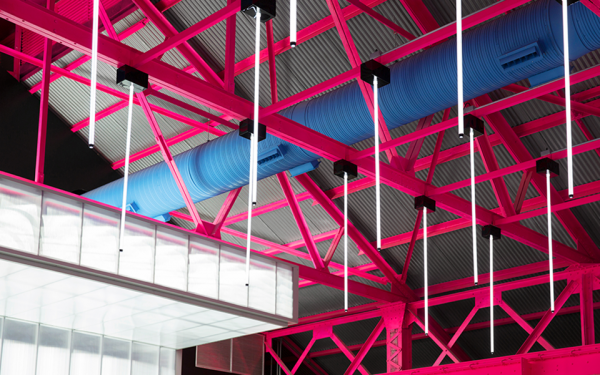 View in gallery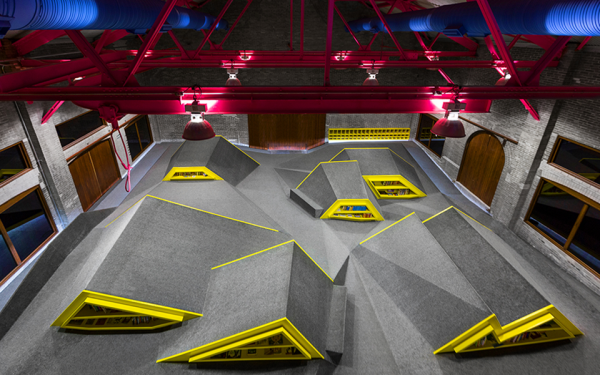 View in gallery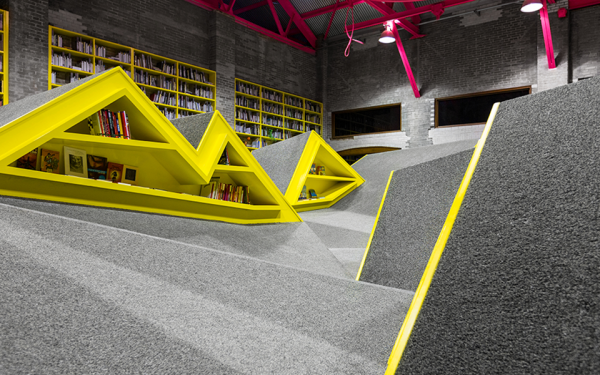 Conarte Children's Library by Anagrama | Gallery