Gliding effortlessly over the seemingly endless waters of North Sea and heading into the timeless world of Norwegian fjords, Ann G by Heesen is a sight to behold.
View in gallery
This uber-stylish and exclusive yacht looks more like a thrilling sport yacht on the outside with its ultra-sleek steel-and-aluminum frame and fabulous, white contours that give it an inimitable look. The 164-foot custom yacht shouts out power, refinement and affluence the moment you lay your eyes on it and step inside and this idea of grandeur is only enhanced!
The exterior was crafted by Clifford Denn keeping in mind the specific requirements of the owner and the interior was conjured up and brought to life by Reymond Langton.
The main saloon is accessed through twin staircases with a stunning Art-Deco chandelier in between, holding its own as it dazzles its way cross two deck levels. Clad in Macassar ebony and dotted with steel frames and enhanced using backlit white onyx and plush leather finishes, the saloon oozes class and comfort with a classic English charm. Its appeal is skewed towards a formal style, but it still manages to offer a relaxing and ravishing getaway on sea.
Ann G Superyacht [Video]
View in gallery
View in gallery
View in gallery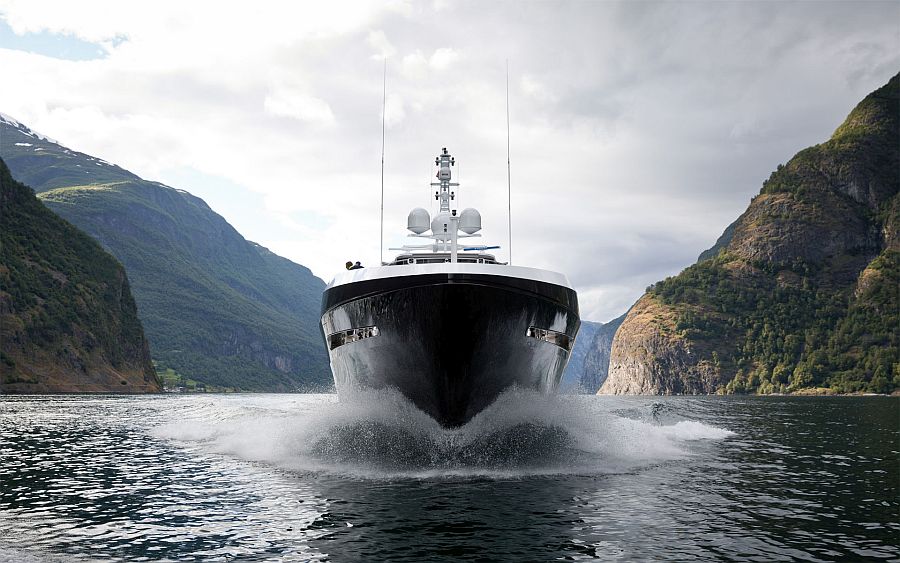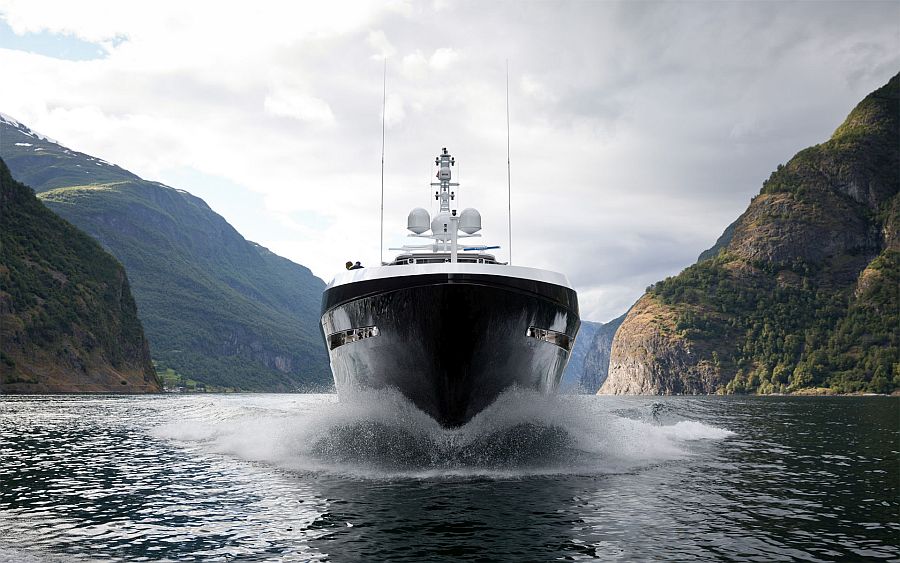 View in gallery
View in gallery
View in gallery
Art Deco is the theme of choice not just in the main saloon, but also in the four guest bedrooms and the owner's suite.
Complete with a private office, bedroom, bathroom and his'n'hers changing rooms, the owner's suite on the main deck is a sight to behold!
A collection of rare, original artwork elevates the appeal of each space even as the sky lounge and beach club present a more casual and soothing atmosphere. Both these spaces allow one to take in the views outside, enjoy the sights and sounds as Ann G races ahead in a nonchalant, fluent fashion.
View in gallery
View in gallery
View in gallery
View in gallery
Topping off at 15.6 Knots, this is one superyacht where form, function and opulence are combined with unmitigated flair that makes it one of the best luxury yachts we have seen this year.
View in gallery
View in gallery
View in gallery
View in gallery