Despite living on a planet that is absolutely covered in water, we seem to forever be caught in a drought. Which means on some level, we're always praying for rain to help revitalize crops, ensure clean water from the tap, and allow us to take a good 15-minute shower everyday like a person. Then again, if you're headed to work on your slick commuter bike or donning your best leather dress shoes for a night on the town, the last thing you want is a cloudburst. Which is why you need a quality raincoat – to shrug off the weather while looking like at least a thousand bucks.
We've chosen a combination of rain gear for every activity and any style, so whether you're walking the dog, hiking the hills, or spending a night bar-hopping downtown Miami, you've got something to keep you dry without looking like a military poncho. Unless a military poncho is what you're going for, in which case you should hit your nearest military supply store.
A Note On Gender
Most of the options on this list have male and female sizing for each jacket, and since raincoat are bulky and generally not limited by sex, most options will suit whatever you happen to be. There are a few choices with a distinctly feminine or masculine look, but we suggest shopping to suit your style and build since the point here is to stay dry and look good.
Columbia Watertight II
At 100% nylon on the exterior and full polyester on the inside, this is probably the most basic rain jacket you can possibly get. Don't let that ubiquitousness dissuade you, as it stays true to the Watertight name, and is plenty of protection for average outings taken in above average deluges. Purchase: $30+
K-Way Claude 3.0
Simple and sporty, this is the compact raincoat you want on hand when you need to stop water without loads of extra frills. The slender, classical cut is ripstop nylon with drawstrings all around to keep water at bay. When not in use, it disappears into a compact satchel that is ideal for slipping into your backpack or saddlebag for easy transport. Purchase: $65
Lands' End Squall Parka
Pocketed like a set of BDUs for lugging around gloves, hats, scarves, the snap-off hood, and all your EDC gear, the Squall is a legend with sealed seams, and a fleece upper that feels heavenly against your skin while also wicking moisture up, up, and away. The lone downside is it can easily be too warm for common wear, as it's rated for way below freezing. Purchase: $80
Grundéns Neptune 319
Fans of Deadliest Catch will recognize the Grundéns name as they specialize in making fishing equipment for people who spend months riding the waves. If you think the Pacific Northwest is bad, surviving in a place where water comes from below as well as above is the true test of waterproof gear. While you can happily choose anything in the Grundéns line and be assured it's exceptional, the Neptune 319 is the platinum standard for supreme wetness protection. Purchase: $86+
North Face Venture 2
Cut relaxed to fit additional layers, yet offering a body that hugs your natural lines, plus the ability to stow it anywhere, the Venure 2 is as good for the hard-core outdoorsperson as casual wear by the weekend warrior. Purchase: $99
Rains Camp Long Jacket
Adding in a more urban flair to the raincoat industry, Rains comes out of the Danish realm where wetness is a way of life. The brash statement of the Camp Long Jacket is that city-dwellers deserve something suited to their way of life. It works like a camp coat but looks like a downtown statement. Purchase: $119
Patagonia Torrentshell Pullover
Roomy on the inside for adding layers when the cold strikes, with large chest vents for when the sun shines, the Torrentshell might not be the sexiest choice, but it's gorgeous in the way it functions. The interior has a micro-fleece lining that's comfortable on your neck, while all seams are taped down, with the entire thing covered in Deluge DWR (Durable Water Repellent) coating to keep wetness out. Purchase: $119
London Fog Plymouth
The thinking PI's trenchcoat of choice, the double-breasted build allows the Plymouth to cover everything you're wearing while still giving you a sleek profile that speaks of power and influence. Belted cuffs and a massive collar finish out the waterproofing while still looking runway ready. Purchase: $160
Marmot Minimalist Jacket
If the inexpensive Columbia Watertight above is a little too simple for you, consider going with the hiking, biking, climbing choice of those who want a little more for their money, while still keeping it simple. The shell is polyester, but the lining bears a Gore-Tex Paclite membrane that adds more warmth and water protection for those long days on the mountain, where you need a tough outer layer that can also fold up to fit anywhere. Purchase: $190
Rohan Northshore Coat
Though the Northshore is specifically for women, the Rohan brand also has plenty of similarly impermeable choices. Coming from the UK, Rohan couldn't survive without knowing a lot about waterproofing and warmth, while also allowing the fabric to breathe so that you never find yourself damp from sweating up a storm. Purchase: ~$215
Helly Hansen Captains Rain Parka
Slim tailored and cut long to help protect your trousers as much as your sport coat, the Captains Parka mixes high fashion with supreme function that pays homage to the long history of maritime wear associated with the Hansen name. It has a quick-dry lining that won't let drops linger on your skin, if they can even find their way through the dual ply fabric build. Sealed seams help to break the wind and cope with your local monsoon. Purchase: $220
Stutterheim x Garance Doré See-Through Slicker
Here's a raincoat distinctly designed with women in mind. Almost excessively feminine with pink accents and see-through material that allows your outfit underneath to shine through. In addition to bringing Doré fashion into the fold, it's also has hand-made with double-welded seams and rubberized cotton that's as comfortable to wear as it is lovely to gaze upon. Purchase: ~$226
Filson All-Season
Made of dense 11-oz. shelter waxed canvas with the Filson name, you can zip in a lining when the mercury plummets, or use it alone during long, wet work days on the ranch. If you toil under the inclement skies, you need this. Purchase: $395
Arc'teryx Beta SV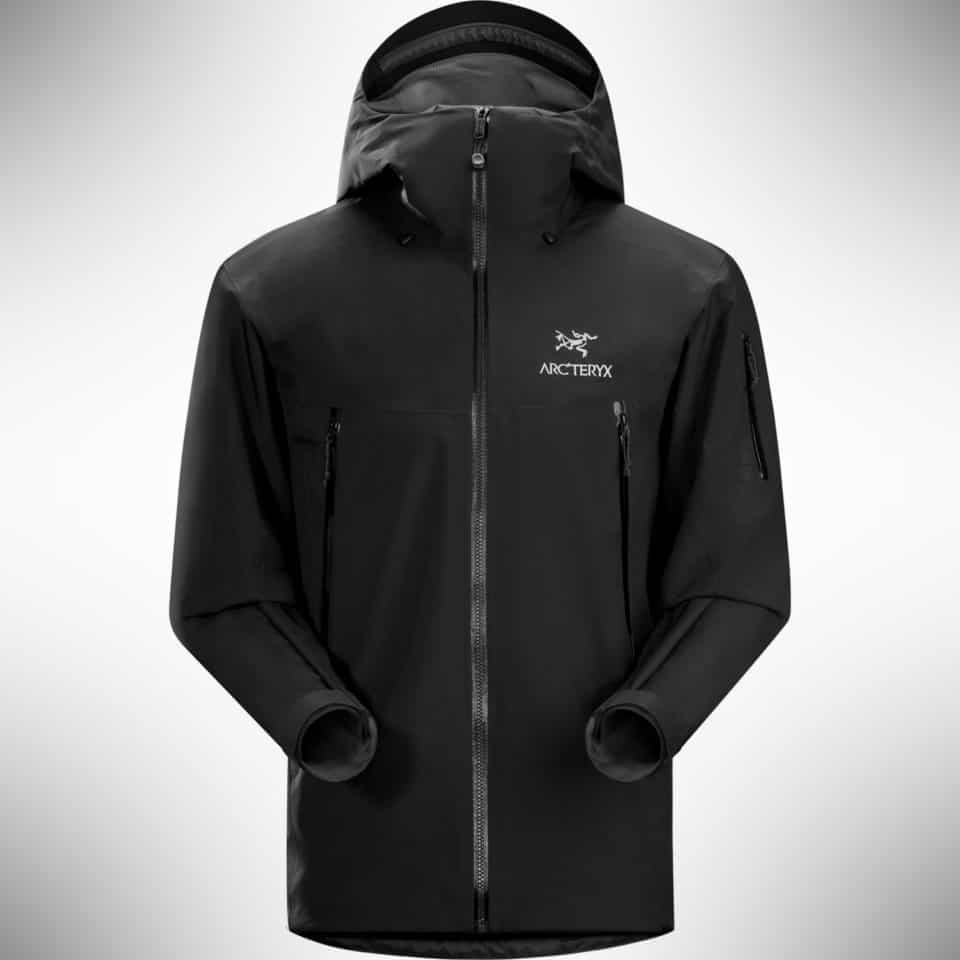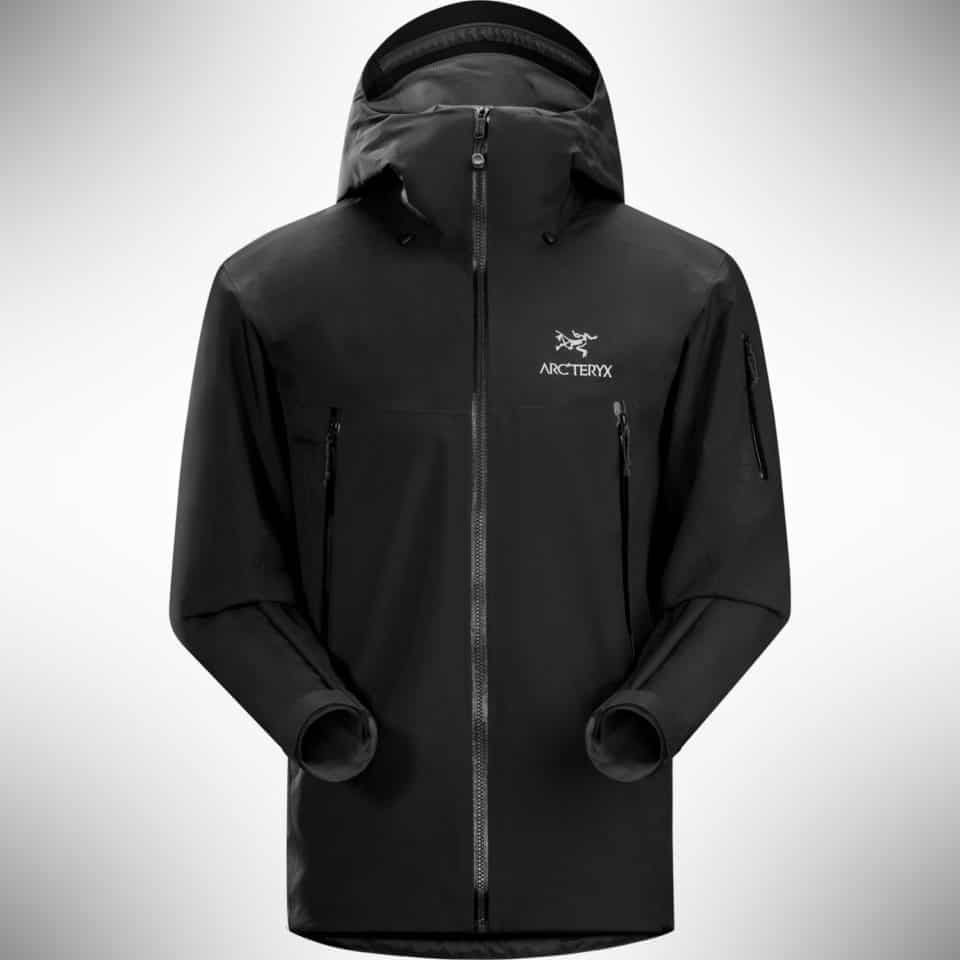 Triple-layered Gore-Tex provides multiple strata of wetness protection and warmth. Not for the faint of heart, the Beta SV is also built to withstand heavy abrasion, which means only the most extreme – or deep-pocketed – need to bother with this mountaineering piece. Drawstrings and cuffs make every opening shrink down to stop the tiniest droplet from slinking into the bombproof body. Purchase: $649
Burberry The Westminster
Burberry is the final word in exceptionally stylish and utilitarian raincoats for the consummate professional. Made in England out of gabardine with the option of adding personalized initials on the inside, you'll pay top dollar, but every single item they make is bespoke quality that is timeless and peerless. Purchase: $1,895