When the sun sets to shining and the Lowcountry breezes are just right, drinking indoors is a waste of perfectly good light and libations. We advise anyone who's living in, going to, or just traveling through Charleston spend a few minutes to get to know this little slice of heaven. There's lots of history in the Holy City, loads of fine people, and cocktails that will keep you lit from here until judgement day. You just have to know how to find them.
As problem drinkers well on our way to family interventions, and lovers of all views, people, and fresh air, we visited the multi-faceted gem of The Palmetto State to find the 16 best rooftop bars Charleston could cough up.
Stars
Location: 495 King St
Cheap mimosas and bloody Bloody Marys, Sunday brunch is an intoxicating outing where day drinking is expected as the weekend winds down so you can nap it off before heading off to the job when the work week lands. Stare over King Street and let life pass you by.
Élevé
Location: 55 Wentworth St
A smashing place for the wine drinkers among you who are looking for a touch of class in the land of Charleston. You can belly up under the chandeliers at the double bars, but the patio is the place to enjoy modern lounging and a list of signature delights.
Pavilion Bar
Location: 225 E Bay St at Market Pavilion Hotel
An infinity pool set right in the center of the floor ensures a dip is never far away as you gaze out over the harbor or look up and down Market Street in the French Quarter. Erudite and elite during the day, at night plexiglass goes over the pool for a memorable dancing and drinking experience.
Rooftop at The Vendue
Location: 19 Vendue Range
Labeled as "Charleston's Art Hotel" The Vendue bends over backward and sideways to appeal to the bohemian contingent as much as art aficionados. The newly redesigned look creates plenty to love, with speciality cocktails given memorable names that aren't so pun-filled you'll be ill. The "Two to Mango" is both as bad, and as good as it gets.
Bowens Island Restaurant
Location: 1870 Bowens Island Rd
Here you can get in touch with your inner bumpkin as the marshland views and rustic interior won't give you much in the way of high society. What Bowens offers instead is loads of oysters, suds, and easy life at a stellar price.
Snapper Jacks
Location: 10 Center St, Folly Beach
Spitting distance from the beach, Jacks bears an oceanic theme that is handled with class and poise to avoid feeling like junior prom. Drinks come strong, satisfying, and sumptuous, with the Snappers Colada leading the pack thanks to the inclusion of Strawberry moonshine. If you're there with friends, get a fishbowl drink to forget the night together.
Salty Mike's
Location: 17 Lockwood Dr
Here's how to whoop it up like a real Charleston local. Mike's is cheap, no-frills drinking right off the wharf. Say hello to Charlie Brown, the local corgi mascot, and enjoy staring at ships sailing in as you waste away on brews and salt-dog fellowship.
Burwell's Stone Fire Grill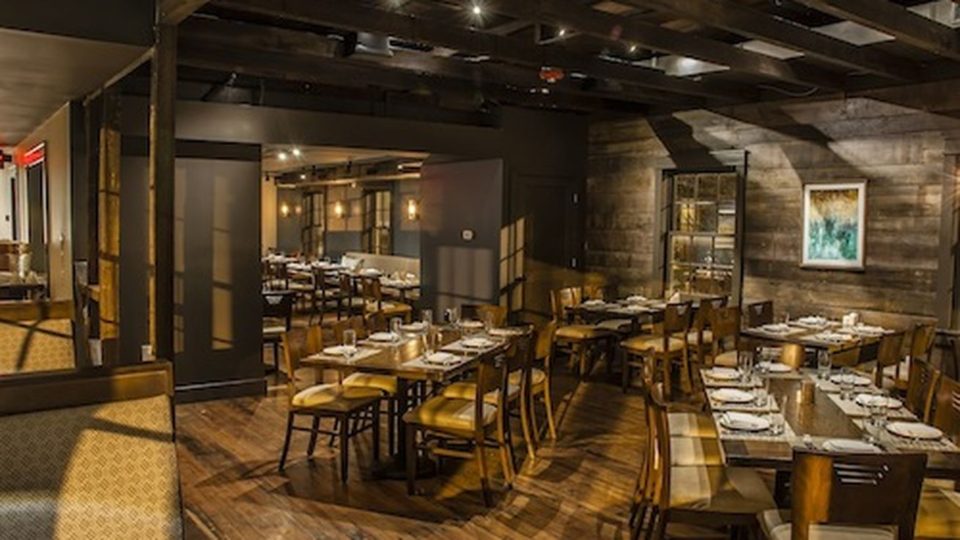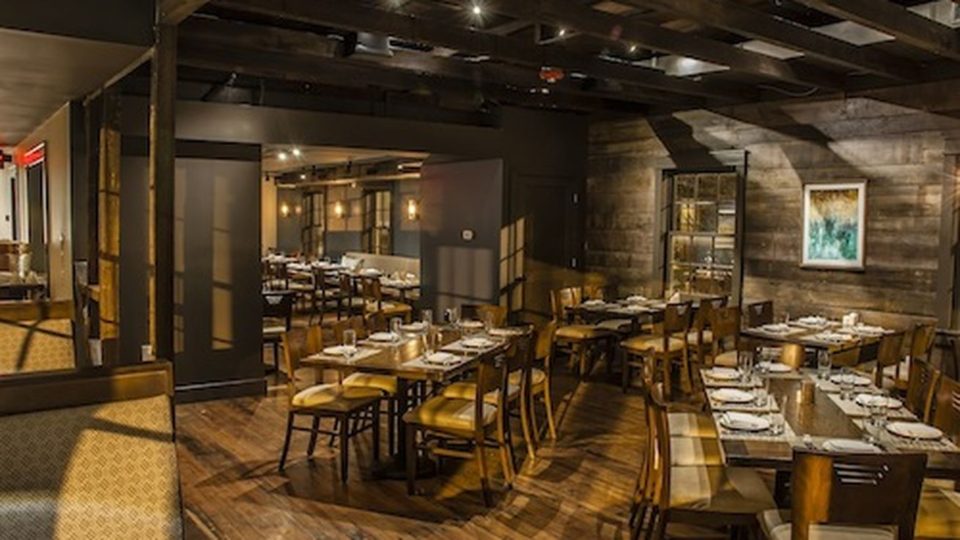 Location: 14 N Market St
Before you treat yourself to one of their succulent steaks done up in true southern tradition, start working your way down the signature cocktail list. Even those who tend to take their liquor straight up shouldn't neglect the fruity concoctions offered here. A Blueberry Mint Smash is our fine and fresh recommendation.
Fleet Landing
Location: 186 Concord St
Massive fried shrimp platters shared on the wraparound porch at happy hour along with the only quality harbor view on the Ravenel bridge side of downtown, Fleet Landing is the way to end a hard day with creature comforts for the body and sights to mend the soul.
Red's Ice House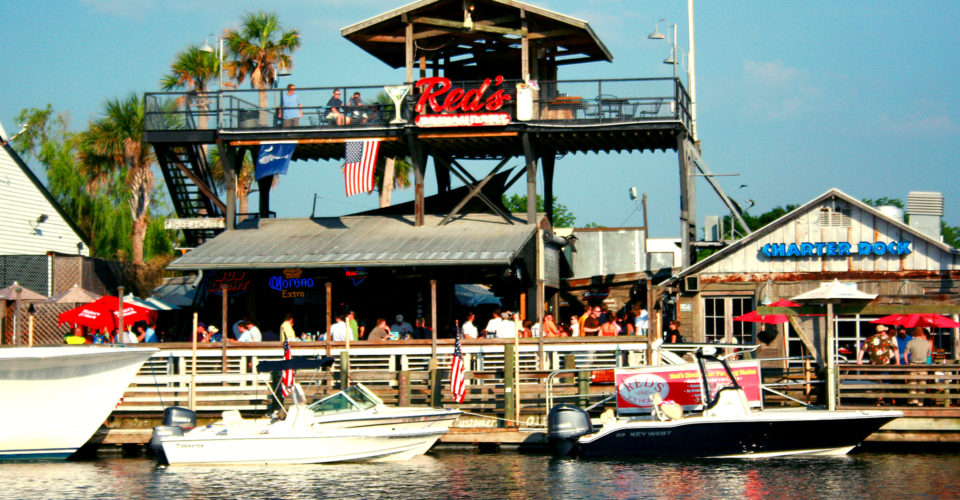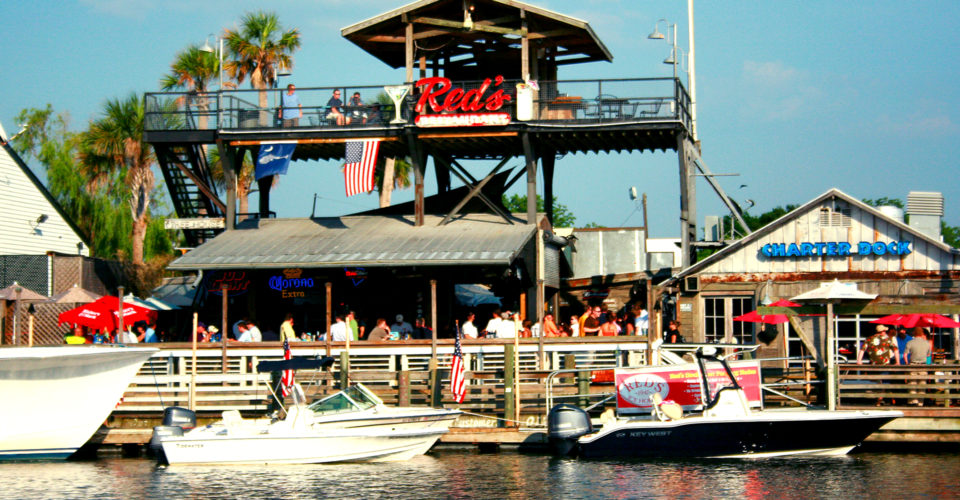 Location: 98 Church St, Mt Pleasant
Get ready for some serious pickin' and grinnin' at Red's. Hit the doors early since it fills up fast, pack your bucket of beers up to the Crow's Nest and stare at the ships slipping down the river. If you don't like country music – son, you're in for an education.
The Watch Rooftop Kitchen & Spirits
Location: 75 Wentworth St
If you're heading to Charleston for a short stint, you can kill two birds here. Begin by staying at The Restoration boutique hotel, which just happens to host this little rooftop bar in the highest public spot in the city. It'll spoil you.
Aqua Terrace Rooftop Bar
Location: 170 Lockwood Blvd
The Aqua Terrace is fairly new on the scene, having been added to the Lockwood Marriott after some renovations. The vibe is speakeasy hip, though it's almost always a little too crowded to quite call itself "underground." Landing a strange bedfellow is as easy as whistling here.
Tavern & Table
Location: 100 Church St, Mt Pleasant
A patio rather than a real rooftop bar, Tavern & Table is gaining a reputation among locals for a quaint, quiet piece of enjoyment where dolphin-watching is always on and obnoxious visitors are kept away with a whip and a chair. Just make sure you mind your manners, or run afoul of those that live there.
The Cocktail Club
Location: 479 King St #200
The slogan of The Cocktail Club is "upscale." Disrespect it at your own risk. Dress codes are strictly enforced, and raucous behavior won't be tolerated, unless you happen to be a star passing through. Celebrities both true and dubious hit The Cocktail Club, so when you slip out for a cigar on the roof, keep rubbernecking to a minimum.
The Boathouse at Breach Inlet
Location: 101 Palm Blvd, Isle of Palms
Arguably the ideal place in town to watch a sunset, The Boathouse will survive long after the end times, and will still be serving heart-attack platters and stiff cocktails to the zombies, mutants, and alien overlords who want to see the water the way it was meant to be seen: drunk.
Coda Del Pesce
Location: 1130 Ocean Blvd, Isle of Palms
A homage to all things Italiano, the pasta prepared by chef Ken Vedrinski won't be topped by the luscious vino, but each will make the other grander. As close as you can get to Sicily with southern charm to spare, it's an evening of gustatory pleasure come to life.