Before selecting the right mount for you, it's helpful to note the difference between a fixed gear (fixie) bike and a single-speed.
Single-Speed vs. Fixie Bikes
They're easily confused, partly because they look nearly identical, and partly because fixies often have flip-flop hubs that allow them to also be single-speed bikes.
A true single speed has the ability to coast down a hill, allowing the wheels to turn without the pedals moving.
On a fixed gear, this is impossible. What a single-speed offers is a single gear to pedal ratio with no ability to shift. They're widely prized for their simplicity in design, low cost, and light weight.
Who Should Use a Single-Speed Bike?
Enjoyed by urban commuters and riders who want an easy bike for fun, simple, casual riding, there's actually a single speed for almost anyone, including mountain and fat bikers. Beach cruiser bikes are also traditionally single-speed, since they are intended for lazy days on the boardwalk. The truth is that anyone can enjoy this style of cycle, so long as they get the proper model.
The 15 Best Single Speed Bikes
Because this simple steed has so few parts, it's tough to tell a good one from a bad, making the proof all about experience. Since you can't try them all, we saved you some time and tracked down the 15 absolute best single-speed bikes.
Base Build: Critical Cycles has made it easy for most shoppers on a budget by devising an uncomplicated wonder that can go for ages without requiring maintenance. A track runner in looks, any rider who likes a rush, or any fixie fanatic with a flip-flop personality will find a lot to love for a very small entry fee.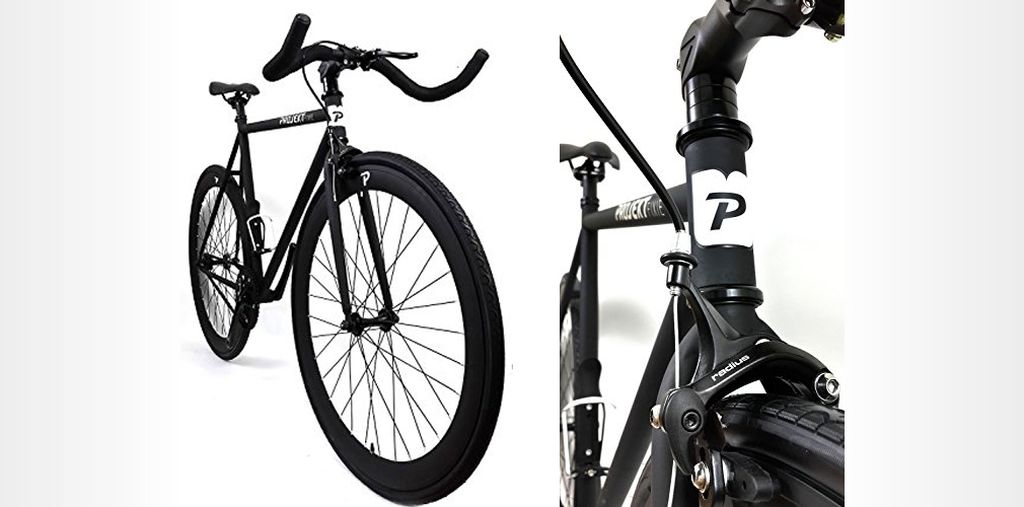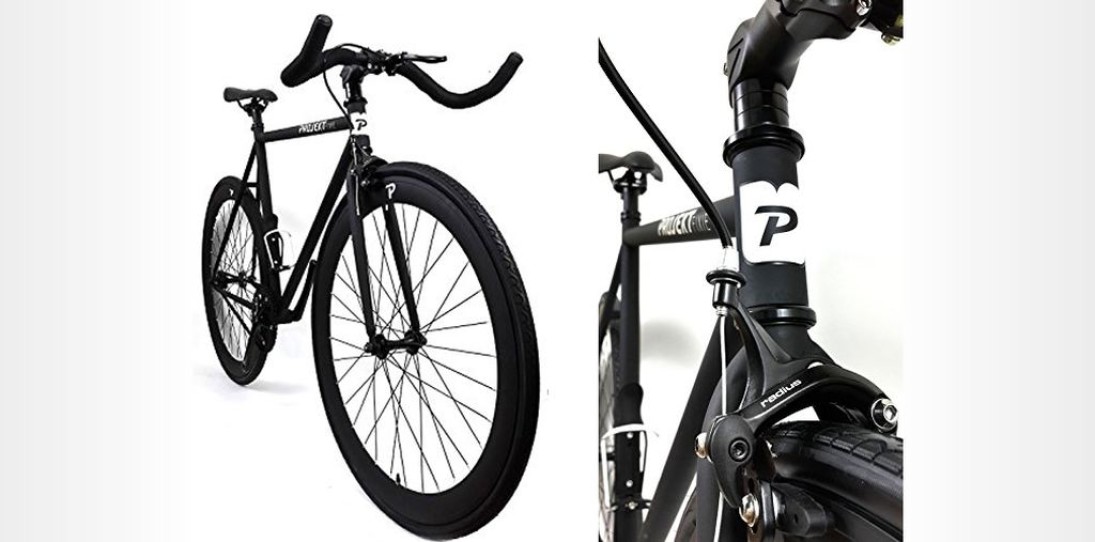 Narrow Escape: The lack of wires or cables can be a little frightening at first, as can the pencil-thin tubing, but once you hit the road, you'll realize how artfully designed and well-constructed the Stealth is. It takes a surprising amount of punishment, both on road and track, while still giving you a weight that won't strain your spine.
3. Men's Newport by 3G Bikes
A Pirate's Life: An unabashed beach cruiser by 3G Bikes, the fat tires prevent digging in when you hit the sand while the tripod frame gives you a unique support structure for a more comfortable ride. Made of aluminum with a rustbuster chain, stainless steel spokes, and capped rubber grips, it can survive years in the salty sea air. (Price: $579)
Track Star: More than just another urban pedaler, the straight lines and Elios 2 chromoly steel frame give the Feather a distinct track racer pedigree. On the rear is a flip-flop hub, giving you the choice to ride it fixie-style, but it's best for racing up, and then rolling down the hills of San Francisco.
Commute & Cruise: Hand assembled right in New York City by cutting edge design company Brooklyn Industries, the Broncks Black Single Speed has a definite urban attitude at work, with bold brazed brass joints counteracting the American steel body. Quaint accents like sustainable cork handles and a hand-crafted crate add the slightest nod to the past of the otherwise bombproof build. (Price: $645)
Dark Horse: State doesn't have a hole in their single-speed/fixed gear lineup, but the 6061 is simply the most fun. Made for road and track with a super light aluminum frame, it has an abundance of customizable choices, but even the stock load is magic to ride for anyone who digs a nice drop bar bike. (Price: $759)
7. Mission Bicycle Company Lumen
Custom Class: The matte black finish gives you a professional rider by day, then the specialized reflective coating lights up the night so that you'll never be another statistic on the roadside after an evening ride. More than just a nice reflector, Mission Bicycle Company will make each Lumen, hand-built to your specifications, giving you total control from start to glorious finish. (Price: $799+)
New Classic: Borrowing heavily from the cross bikes of old, the Nature Boy uses a lugged fork and internal cable routing along with hidden fender mounts for daily riders. With space for mud and tires that do equally well on or off the road, weekend trail fiends will get as much out of the Nature Boy as city riders. (Price: $999+)
Turn & Burn: Made for the serious SSCX rider, the Thunderbird is as quick and agile as you could possibly need. The components are Ritchey at the cockpit and then roll down to a carbon fiber fork with Avid bb5 Disc Brakes for stopping on a dime. If you want to gear up, a few bucks gets you a rear derailleur. (Price: $999+)
10. Shinola Detroit Arrow
Buy American: Shinola is trying to singlehandedly bring jobs back to Detroit by making some of the most astounding products around. The Detroit Arrow is their first foray into the single-speed bike game, and it's glorious. The steel frame is TrueTemper design and TIG welded by hand, allowing for extremely comfortable upright riding, wonderful handling, and looks good enough to mount. (Price: $1,000)
Premium Equipment: Take it apart and the Mystic — by fancy and forward thinking Italian designers at Cinelli — seems like a much more expensive bike. The tubing is all Columbus custom, which fits neatly with a Columbus carbon fork that feels great, even over potholes. Conti tires round out the experience for a ride that is smooth as soft serve with playful looks to boot.
12. Trek Superfly SS
Get There Now: Conventional wisdom is that mountain and cross-country bikes need to be heavy, but the Superfly by TrekBikes spits at that. It has a hydroformed aluminum body that cuts weight to the bone, offering up a build that is all about speed, even when tackling tough terrain. (Price: $1,520+)
13. Brompton, The Bike
Disappearing Act: Compact enough to fit underneath any cubicle desk, but still carrying a steel frame with puncture-fighting tires that permit it to handle the hardest of streets without buckling or bending under pressure, The Bike is nothing but ideal for city-dwellers. Brompton markets it as "the perfect bicycle for the city", and if you add that you'll never need a lock, for it, we tend to agree. (Price: $1,564+)
14. Larry vs Harry Bullitt Cargo Bike
Long John: From Denmark comes a single-speed that is part legend, part contemporary engineering. Capable of moving quickly and toting loads up to a couple hundred pounds, it's the green choice for those who do their CostCo shopping on two wheels. Kudos to Copenhageners, Larry and Harry Bullit for designing this piece of art. And by the way, for those wondering, the whole idea stands on the design principles of the classic Danish Long John. (Price: ~$2,350)
Fight or Flight: An aggressive beast from the starting pistol, the features and delights of the One 9 RDO Single Speed are literally too innumerable to list. But adventure enthusiasts, mud dogs, and trail warriors won't be able to raise an eyebrow to the carbon chassis or all the upgrades made from the original One 9 by Niner Bikes. It's brutal speed personified. (Price: $3,000 for the Rigid, and $4,000 for the Suspension model)