Gentlemen, it's a crime, the things we do to our skin. We'll wash our clothes in the finest artisanal cleansers out there and find exotic plants to shove into our shampoo, but when it comes to washing the face we use to face the world, we'll use whatever caustic bar of chemicals happens to be lying around.
Skin requires care to help it shine, and a proper mixture of materials to sluff off the dirt and dead layers. Drying it out, scuffing it up, and abusing it with whatever chunk of lye or orange cleaner you dug out of your garage is being a bad skin owner.
Though body washes and foaming goop abound, soap is often the more natural choice for ridding your frame of bacteria and the grit that sinks in just from engaging in your daily manly activities.
On top of cleaning, bar soaps do a good job of hydrating and moisturizing with simple, natural ingredients that you won't get from a bottle of blue gel or whatever discount bath and body bar you snagged in bulk.
It's time to get skin serious, guys, with 18 top-tier soaps to get you cleaned up and shipped out.
Dr. Bronner's Castile Soap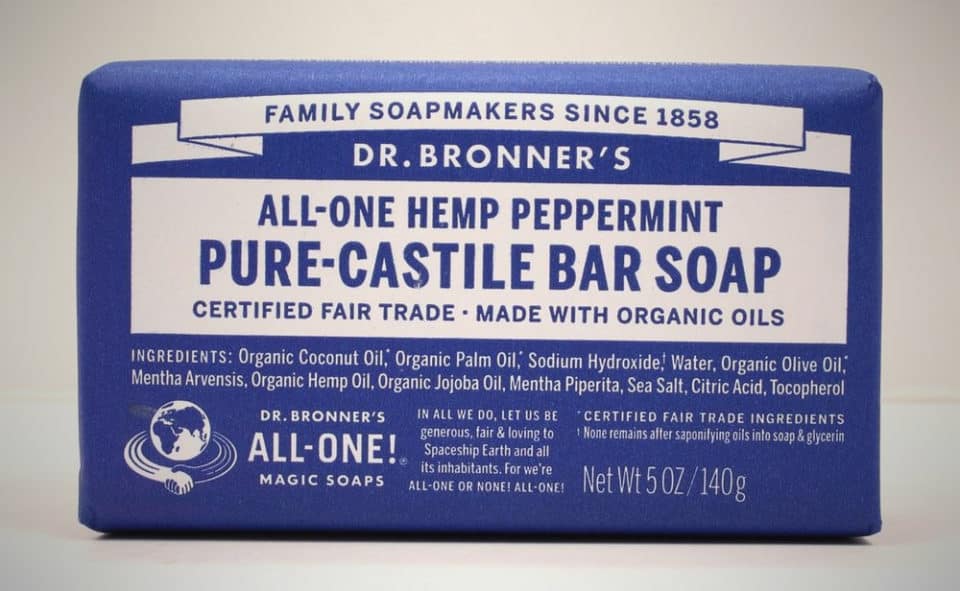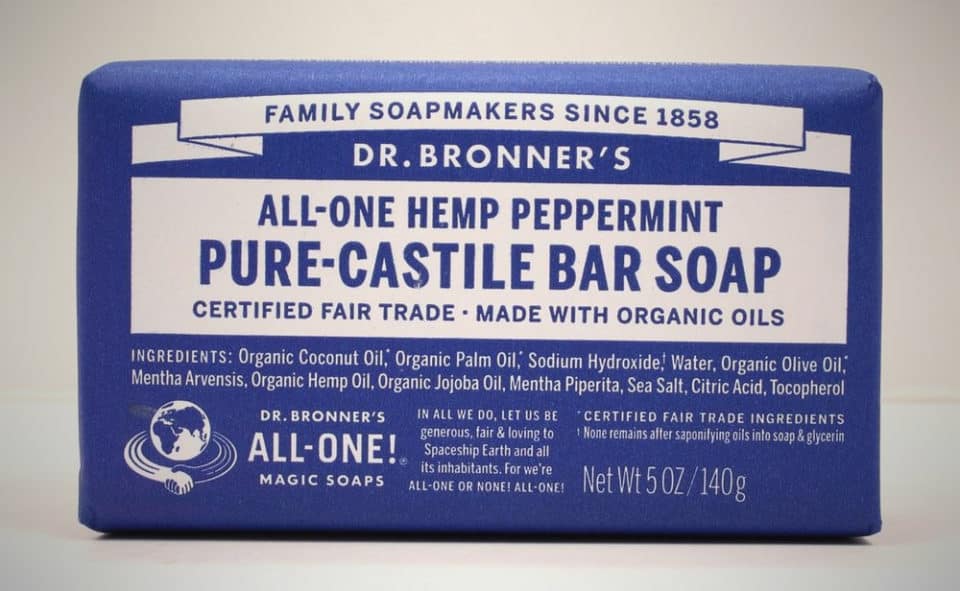 Entirely biodegradable due to the natural vegetable base, you won't get a more classic look combined with a more progressive clean out of anything else on the market. It's as close to homemade as most want to get. Purchase: $5
Shea butter and aloe vera come in with healing and repairing qualities, while the orange peel oil rolls along to add a fresh zest to your routine. Refreshing, effective, and gliding smooth, this is a hard purchase to regret. Purchase: $5
Lush Outback Mate
Made lovingly by hand and totally vegetarian, with no testing ever done on animals, Lush is a trustworthy and sustainable brand that works in harmony with nature. A rush of thyme and spearmint when using this blue beauty wakes you up with gentle cleansers that wash away without a trace. Purchase: $7
Full spa-grade soap, the benefits here are tough to argue with. Aimed at tightening pores and wiping away dead skin with natural grains, then throwing on plenty of essential oils to keep a healthy glow that comes from actual enhanced health. Purchase: $10
Built for military-grade operations, and 3-times bigger than your standard bar, Cannon's soap is serious about cleanliness. Unless you get seriously dirty, this is going to be overkill, but just right for mechanics, construction workers, and anyone that ends their day covered in grime. Purchase: $10
There's nothing new in the shea butter or pumpkin oils, but the addition of white coffee and ginseng work well to help awaken and enliven your skin for a better "up and at 'em" feel than you would expect from a cleaner. Purchase: $11
Cetaphil has made their bones by being heavily researched and beloved by dermatologists. The more acne or damage-prone your skin, the more you need something that won't gum up your pores, but can still get rid of sweat and dirt without irritation. Too gentle for some, it's quietly impressive. Purchase: $12/3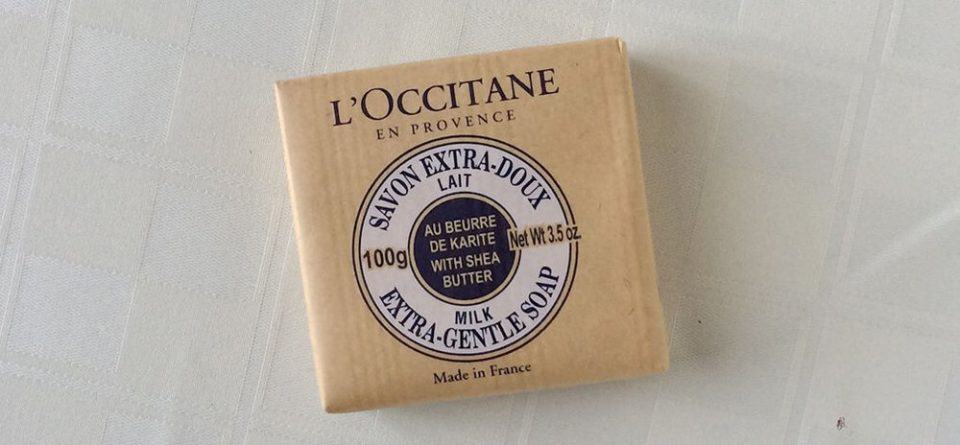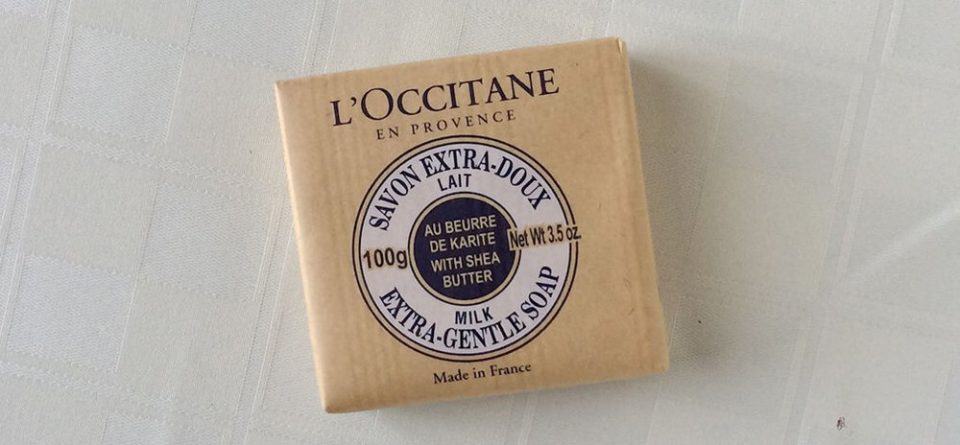 Shea butter and vegetable oils combine to make a bar of soap for guys who were born with sensitive skin. Instead of doubling down on the manly cleaning, expect this to be a freshening, mild, sweet experience that pampers battered skin and gives new life to callused bodies. Purchase: $14
For the simple soap that can be found anywhere, Dove's Men+Care line does a fine job with their line of items that moisten, clean, revive, and slide off clean with nary a film to be had. Purchase: $15/8
Kiehls Ultimate Soap
A long-lasting bar that cuts way down on fragrance, it's honestly the last soap most people ever use, because it's free of frills. Pumped with pumice and oat, it feels like a real no-nonsense clean. Purchase: $15
Ernest Supplies Awake & Exfoliate Body Bar
The peppermint and caffeine will wake you up with invigorating freshness, but are backed by jojoba and coconut oils to help calm and soothe your worn husk. It exfoliates gently for a lighter scrub that goes only as deep as it needs to. Price: $15
Gritty and rough, which is a change for the usually gentle and organic Jack Black brand, the turbo bar helps drop off dead skin and sweat, exfoliating away the crud. Those who tend to end up with clogged pores and body breakouts will find the deep cleaning keeps blemishes at bay. Purchase: $15
Built to balance the acidity and alkalinity of skin and create a neutral pH that is less destructive to a person's outer layer, refreshment abounds in the form of clean-washing peppermint for moisture that doesn't feel slimy or filmy. Purchase: $16
Though it bears a rough look, olive and jojoba are in dense supply here, offering up moisture-locking and impressive hydration that nourishes skin which has seen too much. The smell is cedar and moss, and that rich lather is loaded with smoothing agents that turn rough patches into touchably smooth surfaces. Purchase: $17
Unionmade CNG Bar Soap
Big and slippery, the CNG bar is hard to hold onto, since it's rife with a balance of oils to help refresh your skin as much as clean it off. The smell is wood and violet with black pepper mixed in just for fun. Purchase
Smooth on one side, rough on the other, you'll find a lot of spice to be had here, and loads of black peppercorn to kick you into high gear for the day. It feels like traditional refinement, like old leather and good scotch. Purchase: $22
That rope isn't just for show. Since much of the base is coconut and palm oil, this soap tends to want to make a break for it, necessitating the handle for extra gripping power. It's a nice mixture of spa smoothness with a foam that sluices through grease and dust without leaving you feeling dried out or stripped bare. Purchase: $25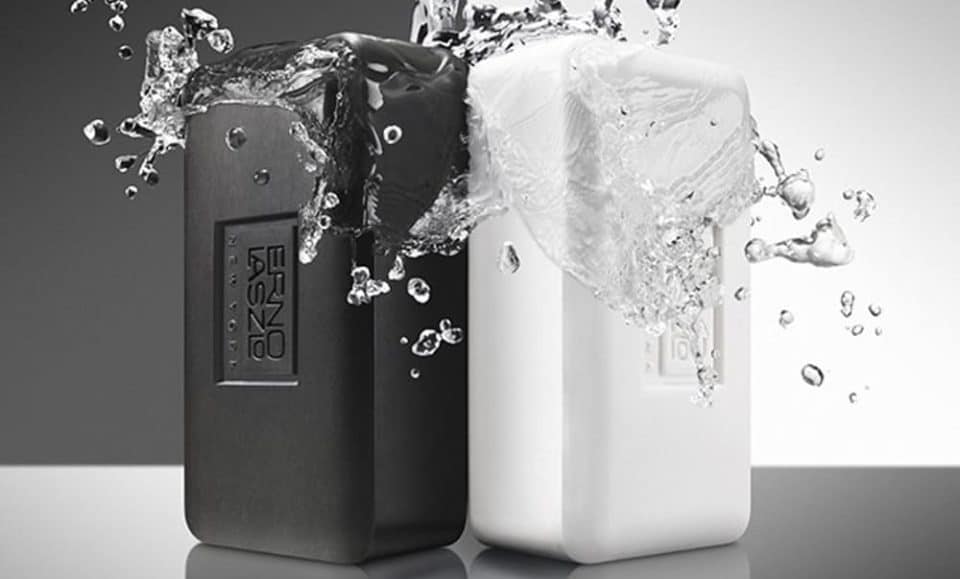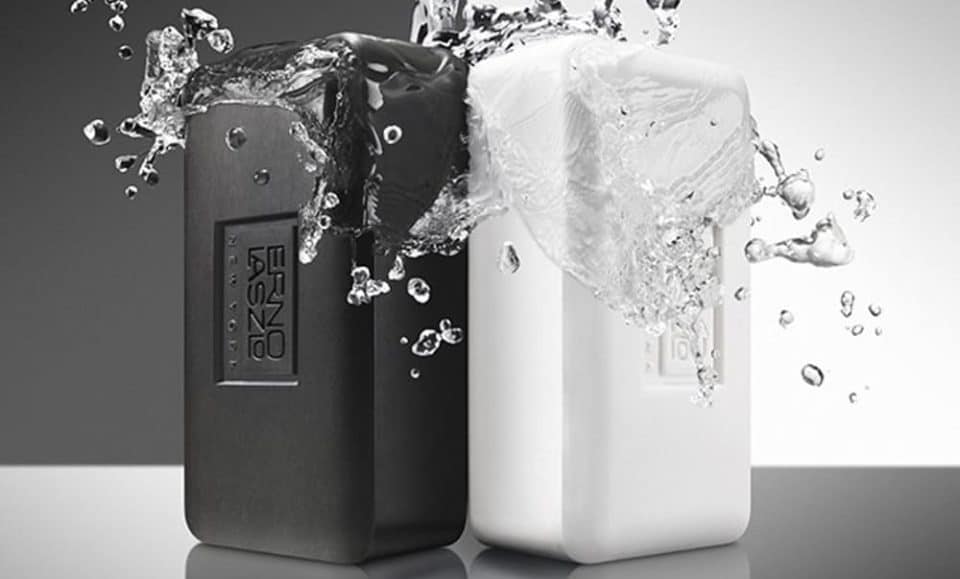 A costly choice that those who can afford it swear by, the capacity of this therapeutic cleanser to give skin a radiant glow, supreme softness, and the feel of sitting in butter are astounding. It works with your own oils to retain more of what you need, while helping lighten your load of dead cells, putting your best face forward. Purchase: $38