The apocalypse is drawing closer every single day, which means you need a tactical watch for marking time when your phone no longer works, your laptop is just a thing you use to flatten out squirrel pelts, and that digital GPS watch doesn't have a satellite to connect to.
Why A Tactical Watch
Choosing a military watch is about picking function over form, and having a timepiece that can withstand far more punishment than a flashy wrist adornment. They typically have elongated battery lives and often opt for solar charging to stay ready for action. Their inner workings are simplified to limit alterations in time based on damage sustained, giving them more accuracy when the going gets tough.
There isn't a lifestyle out there that can't benefit from a tactical watch, because we all get our hands dirty from time to time. Wrenching on your car, kayaking, going to the gym, building an IKEA bookshelf, or getting a beer out of the cooler during a tailgate party all put your wrist-wear in jeopardy. That means having something that is equal to the task. Since they're made to be relatively inexpensive, there's no reason not to have one of the 19 top tactical watches in your quiver.
Timex Expedition Line
For the entry-level tactical watch buyer, the Expedition series is Timex again proving that it can play with the big dogs while costing less than a good steak dinner. You won't get triple sensors here, but for standard sturdiness that will tell you if a military watch is right for you, here's where you get your boots wet, dead man. Purchase: $44+
G‑Shock GA100-1A1 'Big Combi'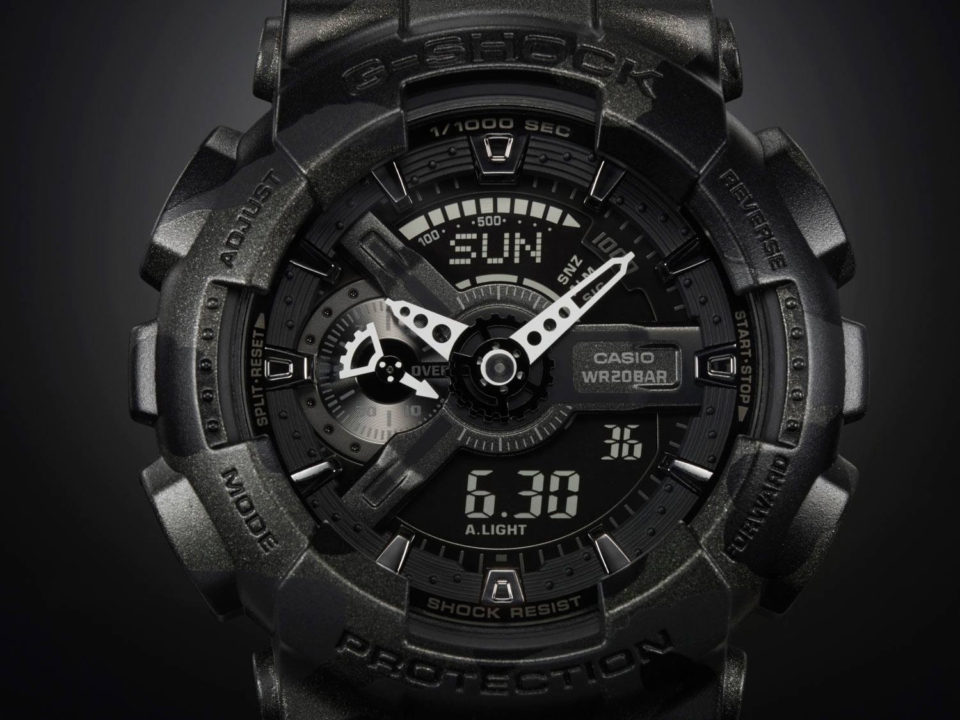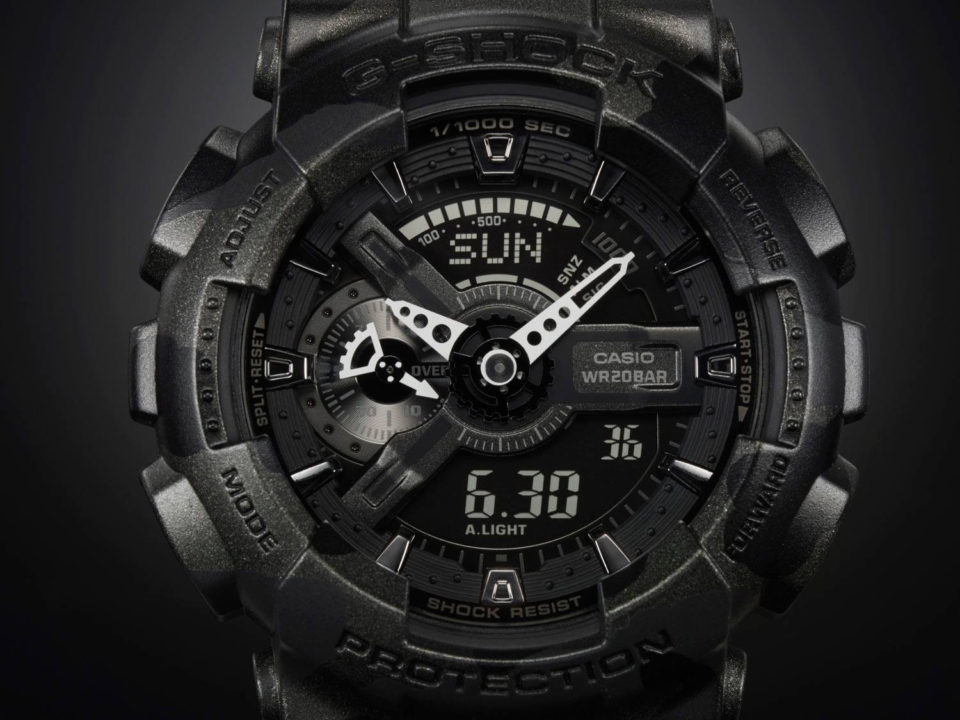 If you can't fall in love with the badass looks of the GA100-1A1, then soldier, you've been out in the cold too damn long. Shock resistance, chronos, auto-calendar, and so very much more not only make this a great watch, but a steal for anyone on Regular Military Compensation. Purchase: $68
Seiko SNE331 Sport
Though it says sport, that big, 43mm face with pilot's watch triangle at the top are all hallmarks of a watch meant for heading into combat. Japanese quart movement and swim/snorkel water resistance complete the hard-core packaging. Purchase: $107
Blackhawk Advanced Field Operator
An engineering masterpiece, the Field Operator is precision milled to keep out dust and water particles, and the 316L stainless body shrugs off corrosion, even when faced with exposure to salty environs. Purchase: $140
5.11 Tactical Field Ops Watch
5.11 is often the last word in tactical gear, and their Field Ops piece is no exception. A SureShot calculator facilitates aiming if you've got a MILDOT, SMOA, TMOA scope, or even one that clicks along. The case is pure polycarbonate with a mineral crystal that never gives up. Purchase: $183
G-Shock Mudmaster Series
Made for on-land maneuvers, the Mudmasters are a different breed of tactical watch, intended to survive in the forest or the desert, living, working, and playing in some of the nastiest, strangest conditions that the globe can throw at you. Purchase: $189+
Casio PRW-2500R-1CR Pro Trek Tough Solar
A call to arms isn't always necessary when selecting a tactical watch. You can opt for this smart sport ticker with atomic time, a tide graph, loads of alarms, and quick timezone adjustment. Purchase: $190
Buy now
When it comes to going military-grade, you won't find yourself up a creek if you go with anything bearing Casio's G-Shock monicker. Their Rangeman Series is a whole collection of brilliant pieces that are solar-driven, and broke ground by instilling the now common triple sensor input, adding the ABC's – Altimeter, Barometer, and Compass – of tactical timepieces.
Suunto X-Lander Military Watch
Suunto doesn't generally play in the tactical sandbox, though many of their sport watches will serve the same purpose. The X-Lander tracks temperature along with the standard issue triple sensors, and even keeps an eye on weather trends so you know when to go to ground before the monsoon hits. Purchase: $350
Luminox EVO Navy SEAL 3067
Professional grade waterproofing able to go to 20 atmos, the Navy SEAL makes Swiss movement and hardened minerals look good, with bright numerals that are easy to read, or easy to conceal during black bag operations. Purchase: $375
Hamilton Khaki Field
A true gentleman's watch, the Khaki field works hard, but can slip under a suit cuff without missing a beat. Self-winding with a standard GMT display, it can go anywhere and fit with most daily uniforms – from the boardroom to door-kicking boots and waxed canvas. Purchase: $381
Traser P 6506 Commander Force
Easy to forget until you need it, the Commander Force uses titanium and carbon fiber to keep weight down, then slides in that sweet Swiss movement for more accurate time at home or in the field. Purchase: $387
Luminox Recon Nav SPC
Partly a dive watch thanks to the uni-directional bezel, the Nav SPC is quartz movement behind a sapphire crystal wrapped up in polycarbonate reinforced with carbon, giving it brass balls to spare. Purchase: $395
Garmin Fenix 3 HR
Ordinarily we'd say a semi-smartwatch is too dainty for use as a true field piece, but the HR might just prove us wrong. A basic hear-rate monitor gives you fitness tracker functions along with wireless connectivity that boosts the utility of the HR to impressive feats to go along with its Never Say Die durability. Purchase: $450
Lum-Tec Combat B29 Cleveland
It might be tough to get your hands on one, and even then you might need to head to the secondary market, because the Cleveland was a limited edition carbon fiber marvel that flew off the few shelves where it could be found. Still, it's an everlasting glory that is prepared for honest-to-god firefights. Purchase: $895
MTM Special Ops Silver Air Stryk
Don't be fooled by that minimalist face. The Air Stryk is a cunning combatant that hides much of its functionality deep beneath the surface, accessible only when you need it, but otherwise keeping the watch's main purpose – telling time – uncluttered and gorgeous. Purchase: $950
Longines Heritage Military COSD Watch
A gorgeous historical piece based around watches made for British Special Forces, updated and upgraded to not only be incredibly cool for non-combatants, but exceptionally sturdy so that even after plenty of punishment, it won't show the wear and tear. Purchase: $1,700
Breitling Chronospace
Easily handled while wearing diving gloves or tactical grips, the Chronospace marks minutes so well, it's been certified by the Contrôle Officiel Suisse des Chronomètres (COSC) due to its stunning SuperQuartz movement behind that simple carbon black and steel facade. Purchase: $3,790
Breitling Super Avenger II Military
Military devoted right down to the stenciled numerals on the face, the Super Avenger II breaks with traditional tactical watches by using triple chronos, which makes it adept at keeping time on the track as well as when under siege.