Exercise enthusiasts, long-distance travelers, and audiophile commuters were thrilled when Bluetooth came onto the scene. It meant wireless listening on the move. No more threading wires through clothing. No more cables to knock out, lose, or accidentally destroy. Then it actually arrived and connections were buggy, weight was excessive, the headphones were often uncomfortable, and we all limped along doing the best we could. Eventually, innovation and evolution stepped in and now we're able to get strong signals that transmit great – if not quite studio-grade – audio packed into a tiny headphones that moves when we do. Hence, the 12 best Bluetooth earbuds.
What Makes a Good Earbud
Three factors are common in quality earbuds: Solid audio, reliable connectivity, and comfort. It's nice if they look good, have some extra features, and interface smartly with your mobile operating system of choice, but our first priority is in fundamentals. Only once those things are achieved with grace can other factors be considered.
Anker Soundbuds Sport IE20
Good Bluetooth takes craftsmanship and money. If you're on a restrictive budget, but still want to get some wireless noise, these are going to be as good an option as you're going to find. Though they look odd and blocky, they feel good when you put them in, thanks largely to the wings that secure them in place. Connectivity is strong, though you're going to be pushing some pretty inexpensive drivers, which means passable audio and little else. Purchase: $24
SoundPeats Q30
Go over to Amazon and you'll find a lot of brands that sell cheap merchandise. It's a hit or miss marketplace, buying up these Chinese knock-offs, and often you'll find yourself burned by an item that dies in moments, if it works at all. Other times, you'll stumble on a pretty decent, cheap set of headphones. Not the most comfortable, but certainly wearable. Not the most amazing sound, but quite listenable. Worth the money, especially if lose things and need something semi-disposable. Purchase: $27
Skullcandy Ink'd Bluetooth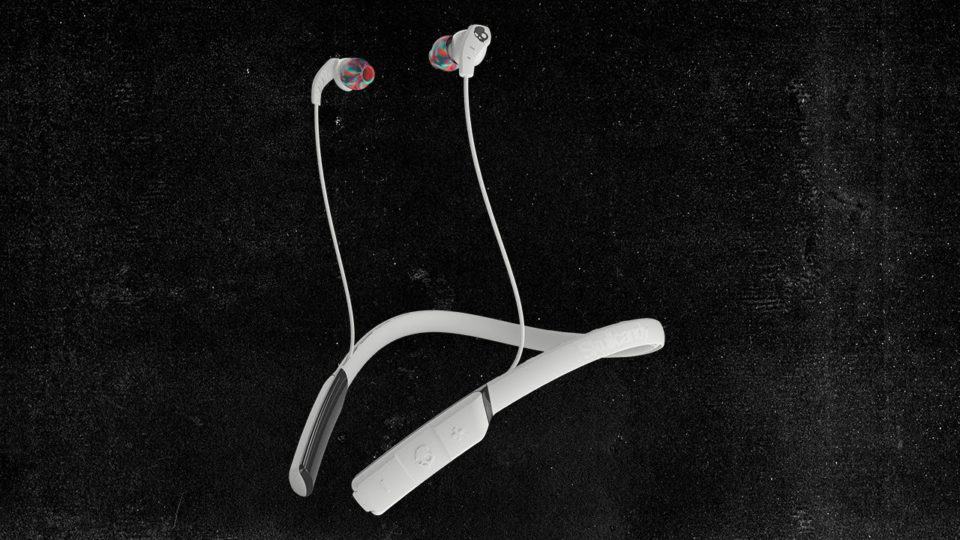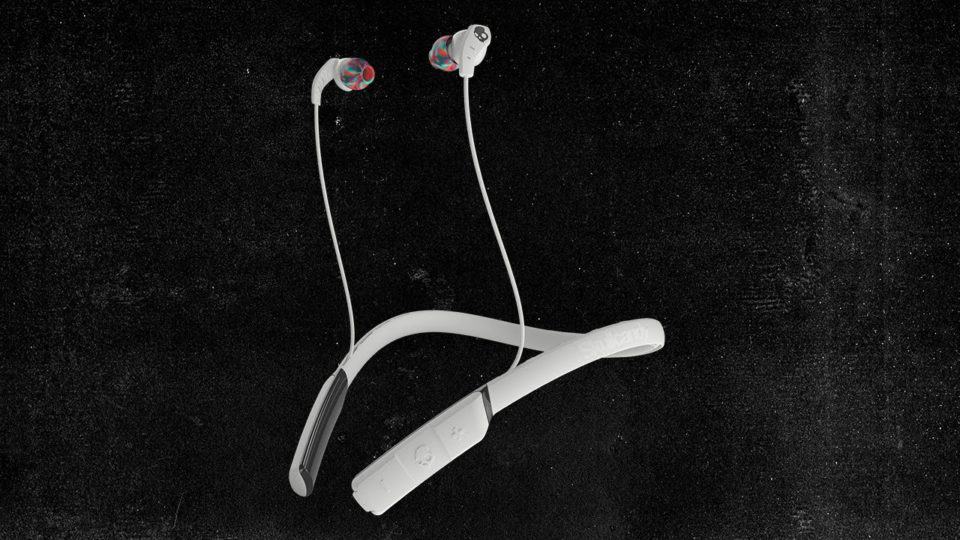 That necklace is a little flimsy, which makes it easier to store, but also quicker to break should you stash it somewhere unsafe. There's a really nice bass bump to these, which is rare in a set of wireless earbuds. Sometimes the bass can actually be too much, drowning out the vocals. Another option for smart people looking to pinch pennies, these differ in style from the Anker, but not sound quality. Purchase: $43
Samsung Level U Pro
Samsung owners who love the brand and want headphones that can make the most out of their equipment should snag these. Inexpensive, expressive sound, a good look, snug fit, they'd be great for anyone. Except that if you use them with anything other than a Samsung device, they pump out a lot of piercing frequencies that are agony. Purchase: $43
Phiaton BT 100 NC
Able to operate while charging – a feature that more wireless headphones should adopt – but also able to run for 7 to 12 hours depending on what kind of sound you're pumping, these go the distance. The neckband makes them inappropriate for exercise, but it is water and sweat resistant, making it fine for inclement weather. Add in a wired headphone jack should you need one, and these have everything covered. Purchase: $58
Optoma NuForce BE Sport3
Geared to be a "Do It All" audio multitool, the Sport 3 manages to bob and weave enough to be serviceable in any capacity, if not necessarily the top contender in any field. As headphones, they fit firmly and consistently, have many accessories for securing them to your pretty little head, and run about 8 to 10 hours. Where they falter is the bright neon colors, poor voice integration, and the lack of anything other than middling to high performance. Purchase: $69
JLab Epic2
Jumping down to the end of the page, here's the god's honest: There aren't better wireless exercise earbuds out there, unless you've got a bespoke headphone guy no one knows about. Able to fit happily in almost any ear with the smart design and customizable silicone tips, it's rare that these won't stay in place without strain mile after country mile. Easy to clip and manage, even intense HIIT hoppers and jumpers can use these. Purchase: $100
RHA MA650
Using aluminum to reduce weight while also creating a resonant body was a slick move on the part of RHA. Given an IPX4 splash and sweatproof rating, the MA650 can handle some wetness, but isn't meant for working out. The headphones seem to breathe better than most, which reduces fatigue in extended wear. The slick metallic and black body is also a nice fashion piece should you want to wear these into first class. Purchase: $100
Jaybird X3
In action, the X3 are the most durable workout headphones we've ever had the pleasure of trying to destroy. When not being used, they're an irritation. They use a proprietary charger, so powering them up isn't always easy, and getting them to sync and setup will be a workout unto itself. You'll wonder why you do it. Then you put them in, hear the smashing sound quality and feel the easy movement as you hit your stride, and remember. Purchase: $130
Bose SoundSport Wireless
Bose hasn't quite mastered the art of transferring their world-spanning sound into a small package. That isn't to say the SoundSport Wireless isn't an extremely good set of headphones. Little else in the earbud community sounds as deep and rich, nor as kind to the ear canals. But all that comes at the price of battery life. You might get 6 hours, if you ask real nice and get a congressional note passed. Purchase: $149
V-Moda Forza Metallo Wireless Earbuds
A smart seal that isolates sound a little too well, the audio quality here is immersive, with a depth rarely seen in a set of earbuds. Once they lock in place, they move with you, but should you want to hear traffic, talking, or anything else, these aren't going to allow it. Good for sports or daily wear. Purchase: $170
BeatsX
Apple users who desire a pair of earbuds that links up easily, charges with a lightning cable, and has a poppy sound that works well with electronic, dance, or Top 40 should get these. They cost way too much for what they are, but they are grudgingly decent, if limited. Features are sorely lacking for the excessive price. Purchase: $180