Summer might be winding down, but there's still plenty of beach and pool days left. Thanks to the fickle weather patterns that leave us with freezing cold winters and broiling hot dog days, we're going to have more time than ever to get wet. While nothing beats a cool swim on a roasting day, getting into the water can be murder on your skin and especially on your mane. Scalp breakouts, irritation, dryness, rashes, color changes, chemical deposits, and allergic reactions are all common after spending time under the sea or in water treated with chlorine. Not to mention dry follicles, flat hair styles, and the pain and suffering that can come with broken or brittle hair. Guys have the added bonus of needing to protect their beard and the skin on their face
The good news is, if you're looking for ways to protect your hair, both above and below, we've got 14 ways for men and women to do just that.
Cap It
The simplest solution, and the one that most professional swimmers suggest is to just slap a cap over your head before you hit the lake, pool, beach, or puddle. It takes a little time to acclimate, and you might need to buy a couple before you find one that's comfortable, but nothing keeps your hair in shape like preventing it from getting wet in the first place.
Keep Styling Products Out
Gels, sprays, clays, pomades, pastes, and mousses all have chemicals in them that can react badly with chlorine or the salt in the ocean. They also cause more problems than they solve when dipping into freshwater, since they tend to tangle your hair during swims, giving filth and bacteria hiding places right beside your scalp. Ditch them as best you can to avoid problems, or wash them out vigorously afterward.
Oil It Up
Our hair has natural oils that protect it, though they can't always do the whole job. Adding a layer of jojoba, coconut, olive, or argan oil to your hair will double down to keep it safe. Here's the thing to note, however: if you're in the sun, you also need to put a cap on your oily scalp or you can expect it to cook. That's a new kind of hell you don't need. Give it about 15 minutes to fully soak in.
Pre-Treat Your Locks
Oils are the natural, inexpensive way to gird your thatch against the onslaught of the water. Those who would rather trust modern science, and really create a bulwark that will keep out nearly everything under the sun, we suggest a true chemical treatment. SwimCap by Philip Kingsley is about as good as it gets, though you'll pay for that honor.
Leave In Conditioner
Like oils, keeping a conditioner on your hair will create a barrier that prevents the harsh chemicals, salt, or nasty water germs from seeping in. Then, after you're done paddling along, you should condition a second time to revitalize your mop. Again, let this sit on your hair for better manageability and to give it time to really resuscitate your follicles.
Rinse Before and After
Before you dunk your head into whatever chemical bath or bacteriological petri dish you're about to jump into, wet your head with some nice, neutral tap water. Distilled water is also good for this if you're going to a lake where there's no showers. By getting your hair wet with good water first, the bad water has a harder time sneaking in. This also helps avoid green hair if you color-treat.
Moisturize Properly
Conditioners, penetrating oils, and pre-treatments are all fine for guarding your hair. They can protect well, but often the key to real protection is to make your hair so moist beforehand that it can't be stripped down. For this, you want to pick up some heavy oils: Castor oil, mineral oil, silicones, or shea butter. Also, drink lots of water to give your body natural ways to fight back.
Wash Without Sulfates
In addition to keeping your hair hyper hydrated, don't wear it down before you ever set foot in the waves. Shampoos with sulfates – the stuff that makes it lather heavily – will dry out your hair and scalp, which puts you behind the curve. Get a natural or organic shampoo, or just use baking soda to keep your head clean.
Add a Shower Filter
Another key to keeping your hair in top condition is to not load it up with deposits or residues from home. A bad shower with hard or mineral-rich water will put you behind the 8-ball before the starter pistol is fired. Filter your water well and keep your hair clean and clear so that chlorine and salt don't have friends to join at the party.
Beat Build-Up
We can't tell you if cleanliness is next to godliness, but it's sure closer to being healthy. Washing your hair thoroughly and completely is as important as what you wash it with. To really get all the gunk out, you'll need a clarifying shampoo or to give it a periodic rinse with some apple cider vinegar. This is particularly important if you are forced to use unfiltered water.
Widen Your Comb
Ripping your hair to tattered shreds is going to make any problems you have while swimming much worse. If your hair tends to tangle, get a big, wide-toothed comb to gently work out those snarls and tangles. Curly and kinky hair especially needs the help, as it's more prone to dryness.
Don't Shampoo Pre-Swim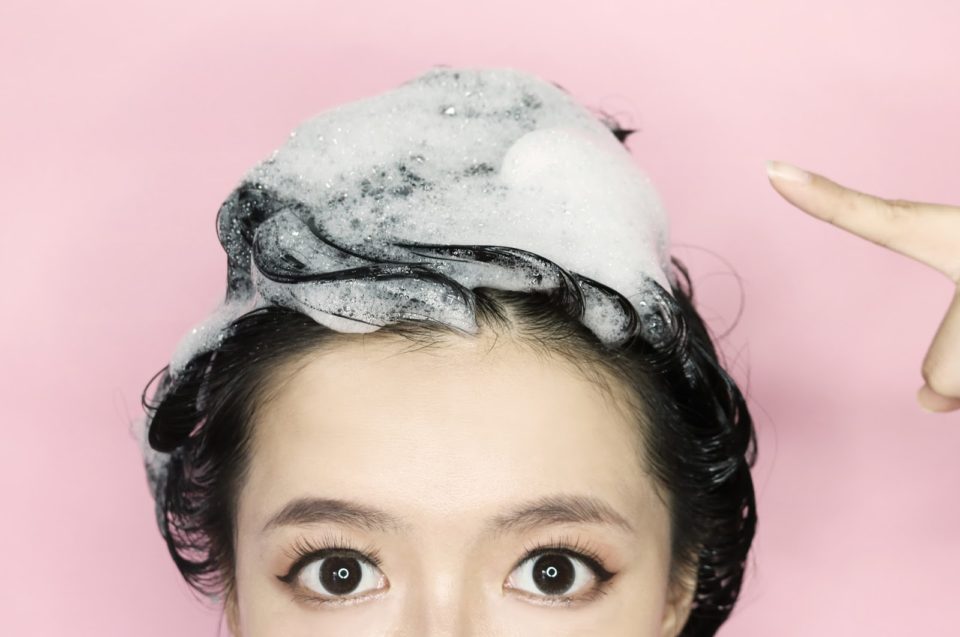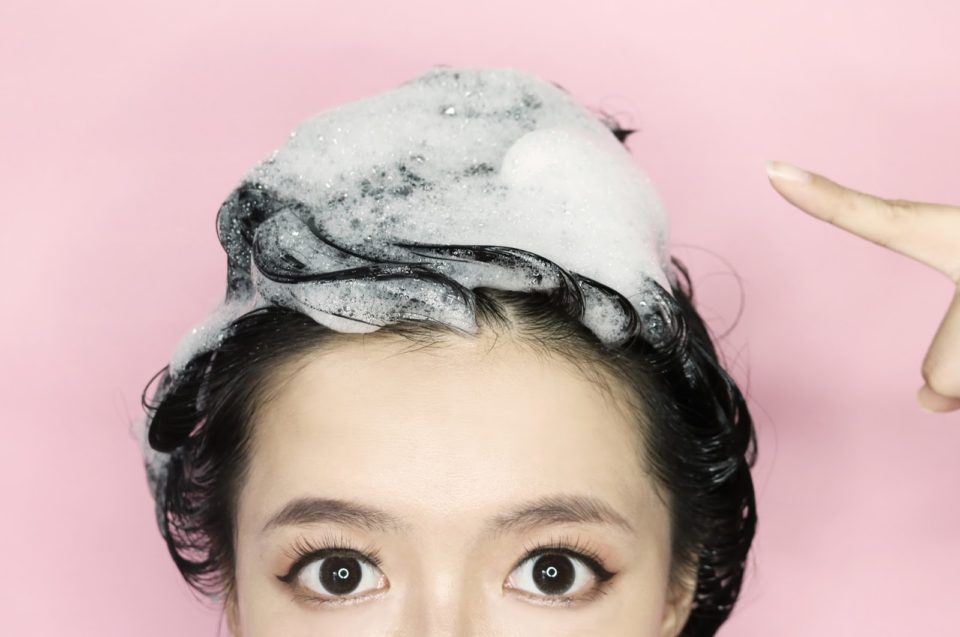 If you know you're going to be spending time in the water, hold off on using any shampoo or even baking soda until after you've done your laps. This step will naturally keep more of your personal oils on your hair, and that's what your body really wants. Just make sure you clean everything out when you're done, because otherwise the oils work against you and the filth or deposits compound.
UVA Spray
This is only really important if you're going to be heading outside. See, the water is only part of the battle. Sun bakes away all the wonderful protectants you've applied to your hair and strips your fur as surely as it burns your skin. A UVA spray or just slathering sunscreen into your hair can help prevent sun damage and dodge the one-two punch of wetness and sunshine.
Related Reading: Does the Sun Turn Hair Gray?
Aim Organic
We're not trying to push a vegan lifestyle on you or tell you to avoid synthetics, it's just that organic materials wash away more easily and are less likely to join forces with the chemicals or bacteria in the water. All kinds of harmful reactions can happen when man-made products mix with nature, and chlorine can have some wacky effects on anything that doesn't come from the Earth Mother.