Team slaughters, flag captures, and a respectable K/D ratio don't just happen. They're the result of hours of dedication, natural skill, and having the right gear so you can frag your way along, whistling a jaunty tune.
Chief among the stuff you've got to have on hand is a good gaming headset.
It's imperative if you play competitively, but even casual gamers will find that by having your audio cues and team chatter coming through loud and clear – as well as capturing all your instructions and warnings so you don't get flanked on the objective – is the difference between racking up a win and being – as those of us in the geriatric gaming community never actually say – "pwned."
Picking gaming headsets is about quality, but it's also about how well it interfaces with your device. Your computer is going to work differently than your Switch, which is going to be a world away from your Playstation, Xbox, or Steam Machine. We wish there were a one-size-fits-all option, and a few come damn close, but hardware just doesn't go down like that. Whatever you use to do your damage, lock and load with the right audio rig.
Audio Notes
When it comes to positional audio, you're actually going to get more precision if you use a set of high-quality, high-fidelity headphones than you will with many gaming headsets. Add in a good mic and you've got your own component headphone arrangement that will usually beat or match anything that is specifically made for "gaming." The difficulty that can come with using high-quality headphones is they are typically designed for music, which is a different acoustic setup than vocal yammering, explosions, gunfire, and listening for footsteps or a low-health gasp. It's in this way that gaming headsets can shine, since the good ones know what sounds to put front and center, and which can slide into the background.
Among standard headphones, the best ones for gaming out of the box are usually Sennheiser, as the company has a special knack for comfort and the kind of quality gamers need. As to mics, anything suggested for podcasting (Blue is a an excellent brand) will be able to handle voice capture with minimal distortion.
Having a quality equalizer can further help with getting a good sound array, and allows you to control what and how you're hearing, which is going to trump anything on the market for customization. Even with a good headset, your ears have unique sensitivity, so having a way – be it software or hardware – to adjust how your audio works is going to further enhance your gaming experience, and listening overall.
Whatever you use, an amp can further enhance the power and arrangement of your sound system. For gaming, Astro's Mixamp Pro has few rivals and the widest audience appeal.
Recommended Headsets
Note: Though there's plenty of people who are still working with their Xbox 360, Wii and Wii U, or PS3, these headsets focus largely on current gen systems (Xbox One, PS4, Switch, and PC). Most will work with older systems, but check before buying if you prefer your gaming a little bit retro. Steam Machines are less predictable, but usually anything that works with a PC can run on a Steam box.
Microsoft Xbox One Stereo
Recommended Systems: Xbox One, PC
In spite of the many, many, many technical problems that go along with any MS product, they really nailed these. The headphones themselves aren't proprietary (smart move) but the cable that connects them to the controller for chat is. If you're a devotee to Xbox, these interface the best with that system, and manage to be nice to wear as well. Purchase: $58
PlayStation Gold Wireless Stereo
Recommended Systems: PS4, PC
Sony knew how to make good headphones before they knew how to make gaming systems. Their previous headphones for the PS3 were beloved by many a PC gamer, and these stay very close to that lane. They charge easily with the same micro USB that replenishes the controller, though they do rely on a connective dongle, which isn't wonderful, but it does allow you to get wireless audio when plugged into a PC, Mac, or many TVs. Purchase: $80
Kingston HyperX Cloud II
Recommended Systems: Any
A real feast of technical specs, Kingston took their solid HyperX Cloud and tarted it up with all kinds of features. The 7.1 virtual surround picks out audio with near-pinpoint accuracy, and is a scant step down from the brain-melting Cloud Revolver, which is where you should go if you're seeking to get into the pro leagues. The Cloud II has a USB controller or operates with a regular 3.5mm jack attached to a braided cord that plugs into a sound card, then another 6-feet of cable (total of about 9+ feet) with a clip that lets you get it up and out of the way. The card has all your controls, with the one major flaw being the mute switch that is painfully tough to flip. Purchase: $94
Audio-Technica ATH-ANC7B
Recommended Systems: Switch
Nintendo's Switch is an oddball in the industry, isn't generally as kind to headsets as other consoles (or handhelds), and seems to need a specific audio environment to operate well. It accepts any headphones with a wire, and truly whatever you have on hand should be fine, but for a low-cost pair of headphones that seem to interface seamlessly with the Switch, Audio-Technica has broken the seal. Undoubtedly, more will be available as the Switch proves whether or not it has staying power beyond Zelda. Purchase: $99
Razer ManO'War 7.1
Recommended Systems: PC, PS4
Though they look as bulky as Lobot's headset, it's all fluff. Total weight is a little over 13 oz, so they drift on your dome comfortable for hours on end. The 7.1-channel surround comes to play, accurately capturing the distance and direction of footsteps and gunfire, even when blinking around a map as Tracer in Overwatch. Then there's the satisfying revving and ripping when you fire up a chainsaw bayonet in Gears. Exceptional for wireless. Purchase: $140
Sennheiser HD 598
Recommended Systems: Any
You won't be steered wrong if you want to go with the more expensive Senn models, especially if you stick to the HD line, which is exceptionally good at catching vocalizations and the digital beeps, bangs, boops, and ambient sounds that not only populate the gameplay world, but improve your play. The HD 598 are inexpensive, but far better than you'll find with many headsets at the same price or higher. A decent stick mic completes the build for all the audio definition you need in a body that's comfortable for endless tournaments or all-night power leveling. Purchase: $157
Sennheiser's Game One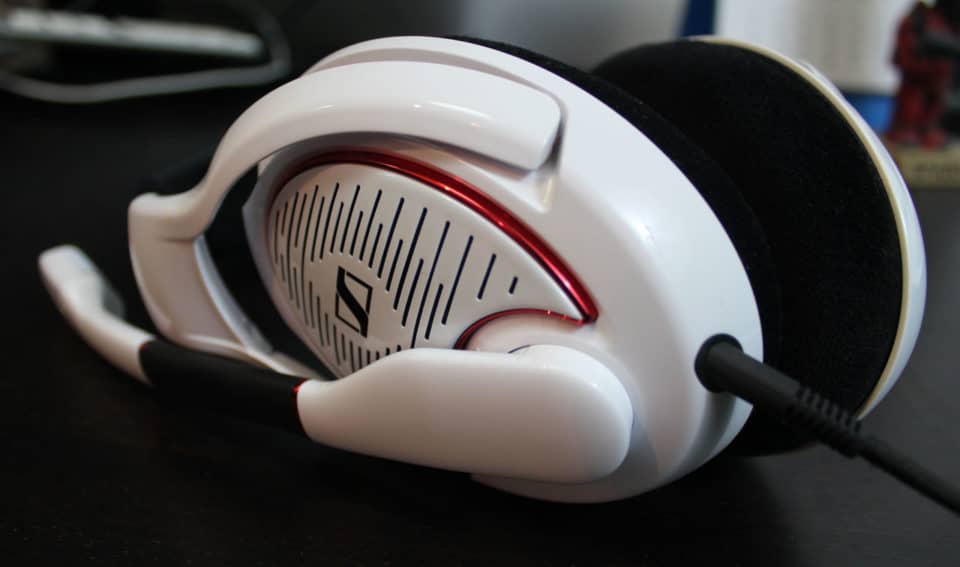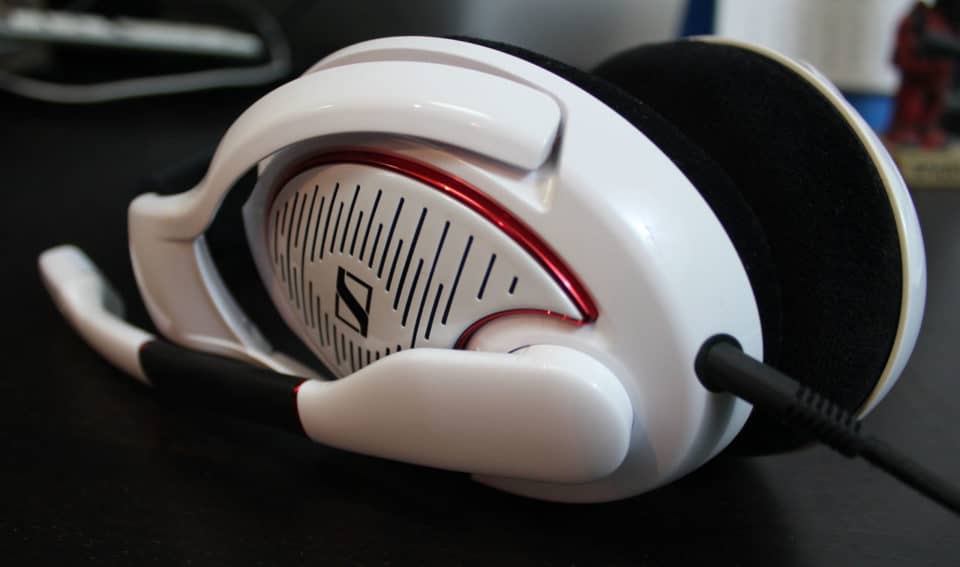 Recommended Systems: Any
It might have been a happy accident that Sennheiser's design lent itself to games, or perhaps they knew what they were doing all along. If you really want to do it up right and paint the town crimson, the Game One headset is easily the best way to go. For any price, they rock, snagging subtle cape flaps in Return to Arkham along with the gloomy orchestral chords. The mic drops room noise like it's hot so you'll never bleed sound to your team, and you can wear these forever. We say worth the money, but there's some debate. Purchase: $250
Astro Gaming A50
Recommended Systems: PC, PS4
Expensive, but with the extra payout comes an invisible "King of the Wireless" crown that proves you've got the best cord-free option out there. Sound isolation is excellent, reducing distractions to almost nothing, and the wireless sings in 7.1. Controls are handled via one of the cups, making this a good couch model that travels easily. There's multiple sound profiles pre-loaded for changing how it works, and since Astro loves amps, that's part of the wireless base. Too numerous to list, rest assured the feature set is impressive. Purchase: $300