View in gallery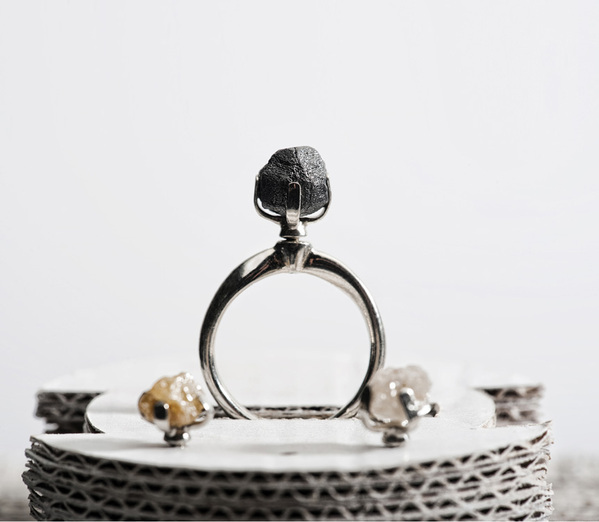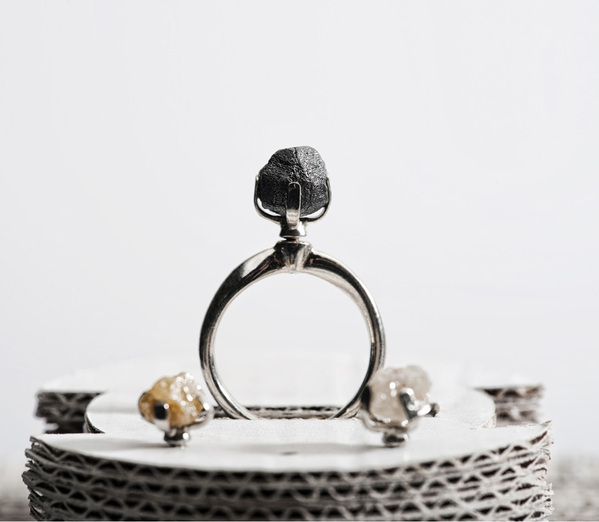 The R¿ng rough diamond rings are yet another work of brilliance by designer Sruli Recht. We don't throw the word "brilliance" around lightly, but Mr. Recht should be no stranger to that title. Recently, you may have seen his Carbon Dater pen around the blogosphere, or you may have seen his Umbuster brass knuckles umbrella right here on TheCoolist. If you haven't heard of this Icelandic designer (via Jerusalem), well– you have now.
Sruli Recht's latest work is the R¿ng rough diamond ring set which is actually one modular design with three interchangeable stones. Mr. Recht opted for rough diamonds, capturing the stone in all of its natural beauty. The R¿ng features a black, white and orange diamond, each with a screw-style connection to the 10carat mobius strip band (wow!). If you're feeling black today, just swap in that rough black diamond. If you're feeling cheery the next, that orange diamond can be interchanged.
The R¿ng rough diamond ring set arrives in a hand-painted box with a threaded lid, comprised of 215 individual pieces. The design will be produced by Edward Janssen, made to order, including a four- to six-week manufacturing and shipping lead time.
Head over to Sruli Recht's website to order…
View in gallery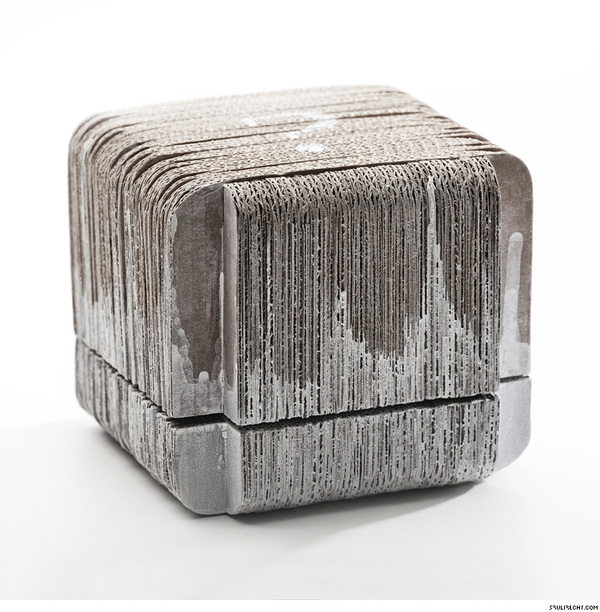 View in gallery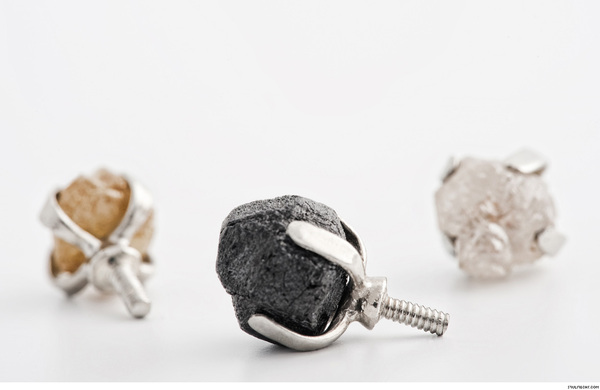 R¿ng Rough Diamond Rings Gallery