Iseami House by Robles Arquitectos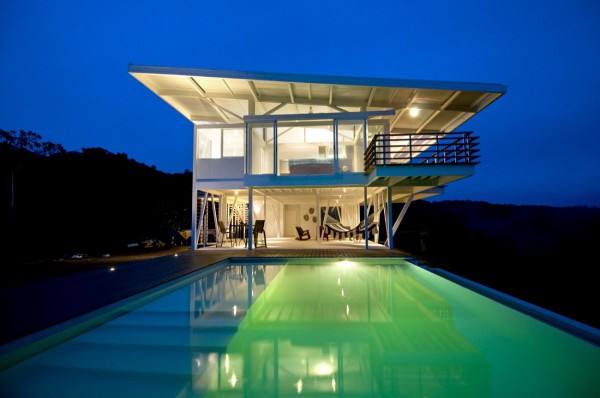 The Iseami House by Robles Arquitectos is a work of science as much as it is an achievement of design.  This home rests on a hill above the ocean on the Peninsula de Osa in Costa Rica, a location with 5% of the world's biodiversity– yet 20km away from the nearest town.  To build such a home, Robles Arquitectos were tasked with designing a fully grid-free, self-sustainable structure that could manage the demands of this hot, humid environment.
Iseami House uses both passive and active measures to fit the needs of its occupants.  The home's electricity is powered by an on-site hybrid electric system, using solar energy and hydroelectric energy as a power source.  Passively, the home has been given an open, airy design that allows breezes and cross-winds to maintain a comfortable base temperature.  While it's power system is sustainable, its construction practices were as well.  The home was built in sections off-site then assembled like a prefab later.
As for the appearance of the home, the photos speak for themselves.  The white steel and glass design yields open views of the environment and the sea below.  The first level is open to a large patio and swimming pool, great for entertaining and relaxation.  The upper level, raised above the forest floor, is a private residence with all the creature comforts of an urban setting.  This one, however, is fully self-sustainable and miles away from its closest neighboring town.  [robles arquitectos via archdaily, photos by juan robles]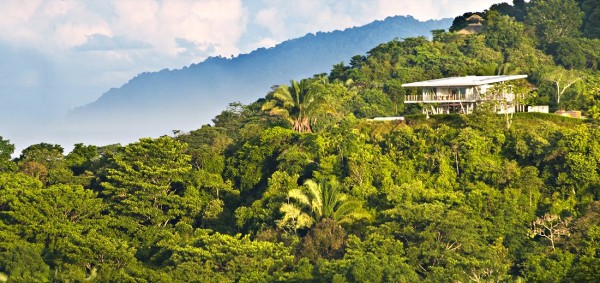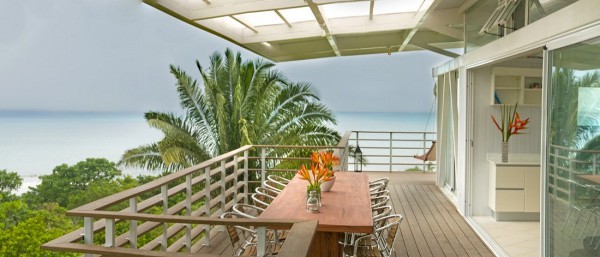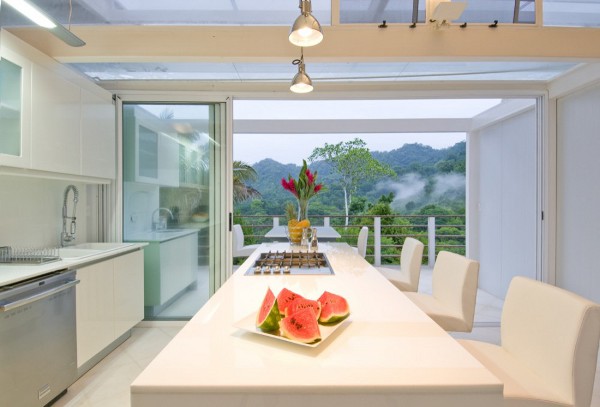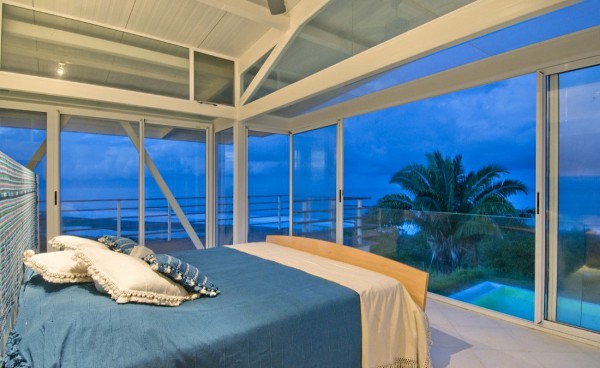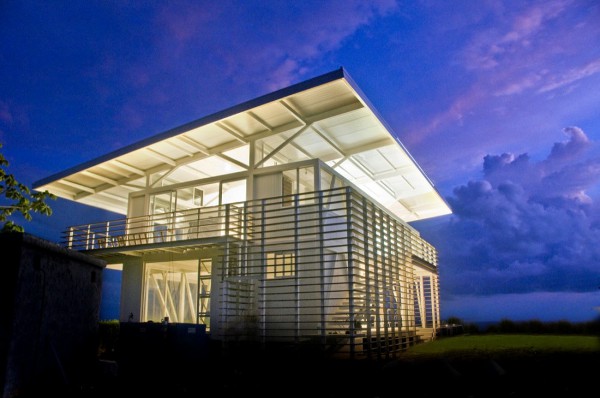 Iseami House Gallery