In the world of alcohol, there used to be beer and wine coolers. Every once in a while a Zima or something would crop up, but there wasn't much to be had in the world of fruity drinks. Either you made your way through the hops and barley, or you hopped your fancy ass down to Napa to sip some wine. Those were the dark ages, when drinking was done in back rooms and garages by hard-bitten people who wanted some bite to their booze. At that time we didn't drink for fun, for pleasure, or for social lubrication. We drank to stop the voices, and to stop feeling feelings so we wouldn't have to look at what the corporate machine had done to us.
The liquor landscape of today is very different, with the shelves lined top to bottom with craft brews bearing fun, punny names. There's whole aisles dedicated to ciders and fruity concoctions, all of which are drank by men and women alike. They come with bright labels that entice the child in us as much as the heavy-drinking adult, and make the process of numbing out from our existence ever more cheery and flavorful. So, it's time to raise a glass to the 17 finest hard ciders to be found.
How We Picked
Taste is a fickle thing to suggest, since everyone's palate is a bit different. We looked deeply at the brewers in question, checked their ingredients for more natural choices, and investigated their fermentation methods, all before trying the finished product. Then we determined both what had the most kick, what was the most fun to drink, and what brought across its flavors with the least amount of interference. While we can't force you to love orange and pomegranate or cherries and apple lemonade, we can say that those who do will adore those choices when they come up in the rotation.
Samuel Smith's Organic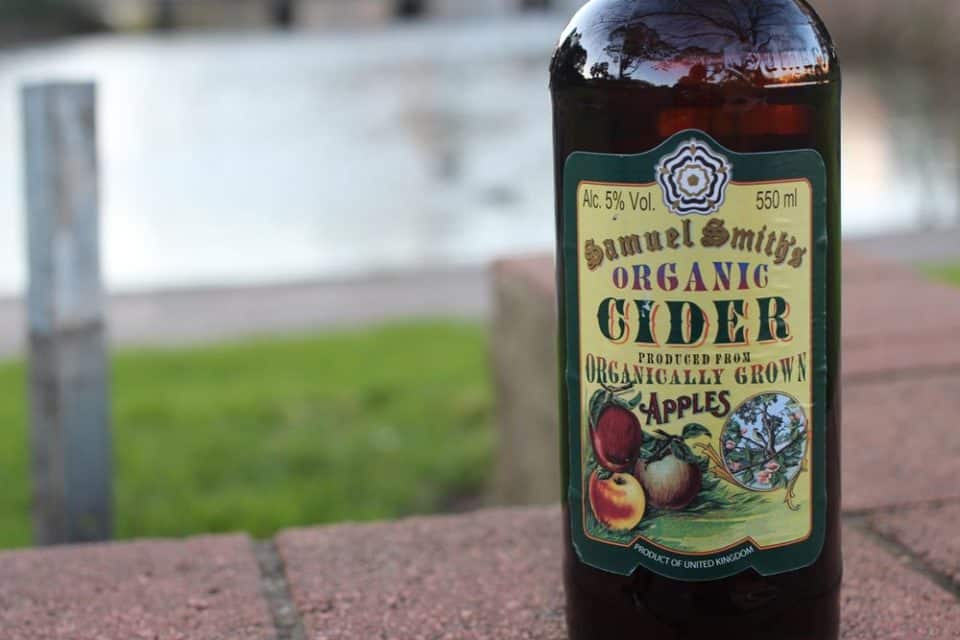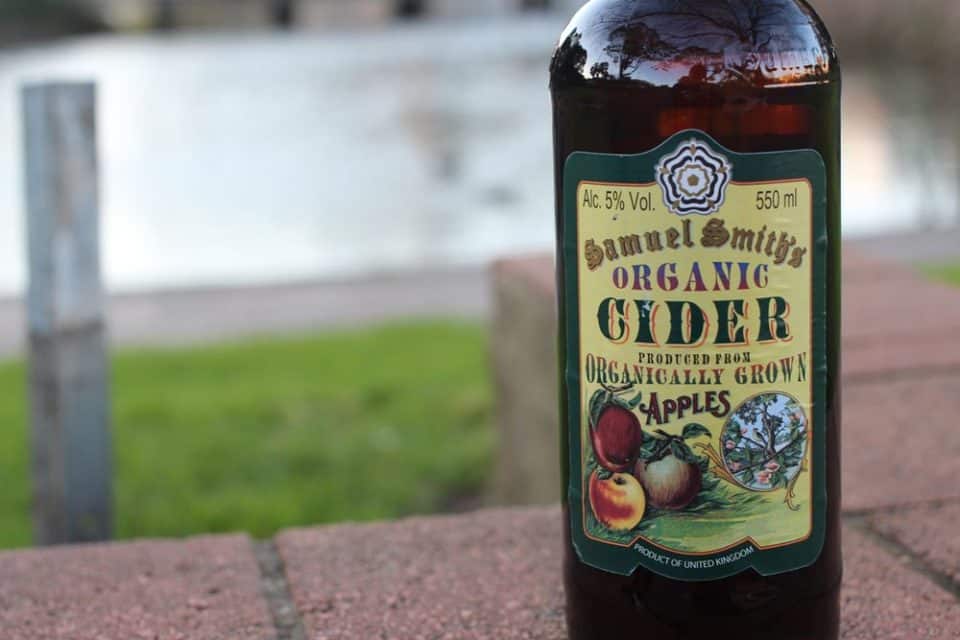 Basic and honestly organic, Samuel Smith comes out of England from a brewery that makes its bones with beer. At 5% ABV, it won't knock you back, but provides a crisp alternative to lagers that is refreshing, healthy, and takes the guesswork out of ingredient reading.
Rekorderlig Premium Pear Cider
Americans tend to use a lot of sharp flavors in their liquor, such as hops, barley, rye, and wheat. In the Nordic north, fruits tend to be employed more often, which is why this pear cider from Sweden tastes like an old recipe handed down through the generations. It's tart where you want, and sweet where you need.
Aaron Burr Cidery's Ginger Apple
Made from apples that were reared in upstate New York, there's a ginger beer feeling here what with the grated ginger loading up the backend with heat. There's also grated carrot, giving the whole beverage a sense of being a health drink that has taken to hard drinking and living rough.
Farnum Hill's Semi-Dry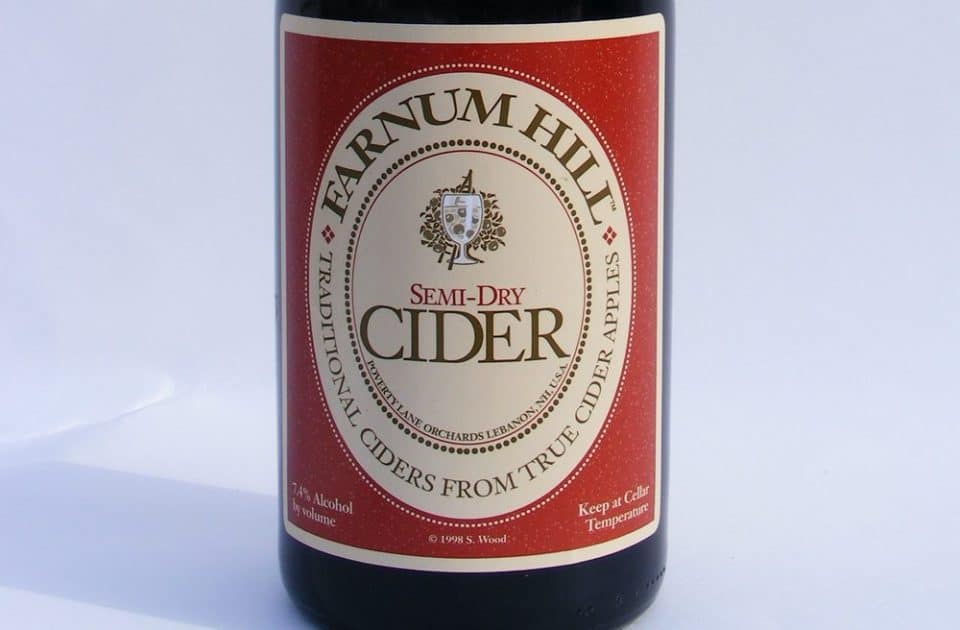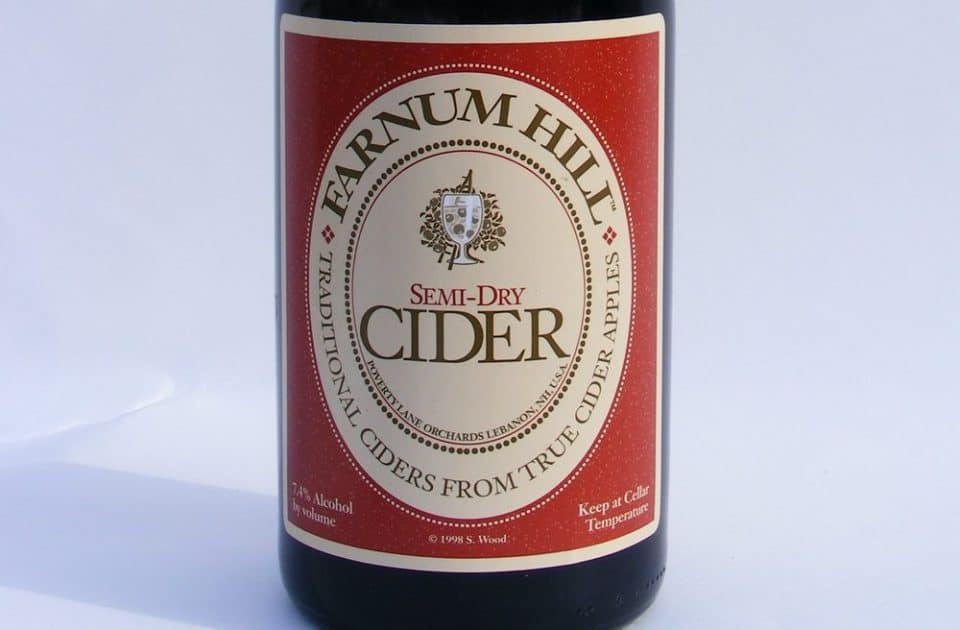 A hard cider built for beginners, this is the way to break away from the standard grocery store ciders and dig into something brewed and bottled with love and care, rather than being made to make money as fast as possible.
Stella Artois Cidre
Light, sparkly, and bringing a sense of bubbly apple wine into the mix, the name might be pretentious, but the taste is sharp and biting, not at all like apple juice with a little alcohol slapped in for good measure. Dump notions of overly sweet ciders and get ready for a refined taste that's more mature.
Reverend Nat's Deliverance Ginger Tonic
Fresh cut lemongrass and loads of ginger juice that has been wrung out and dumped in with some of the sourest apples in the bunch. This is barely a cider, but rather a whole sour and sweet experience that is like hopping into a cold lake on a scorching day, or taking a polar dive right out of the hot tub.
Wölffer No. 139 Dry Rosé Cider
Only apples grown in New York go into the Rosé cider and only a blush bottle of sweet and zesty comes out. It pairs with any event or occasion, being both a celebratory drink, and a more muted daily sipper for when you want to wind up or down.
Domaine Dupont's Cidre Réserve
A Normandy cider that gets shipped overseas, the company mostly makes apple brandy, which is where they've earned their stripes as apple distillers. They use that power to mature each bottle in an oak cask formerly holding calvados, which adds an oak background to the acidic and sweet apples that is most welcome.
Incline Cider Company's The Explorer
One does not need to quit drinking beer merely because one develops a taste for cider. Here's a hopped choice that is the love child of a nice IPA and apple juice. It starts basically sweet, but then the hops lands as a counterpoint to the sugary kindness, adding layers to this baby that are deep and complex.
Ace Space Bloody Orange
Ace is a choice cider making powerhouse with a wide selection of options that you should try at least once. They add no extra sugar, trusting the fruits to bring plenty of sweetness to the mix. This brew is unfiltered and thus biting, carrying along all that blood orange citrus right to your virginal senses.
Virtue The Mitten Bourbon Barrel Aged Cider
So close to apple wine you can almost feel like a hippie drinking it, this cider has been aged in bourbon barrels, which lends charred oak, vanilla, and caramel into the mix for a candied apple flavor that is tantamount to drinking the deadly Oz trees.
MillStone's Sidra Americana
A brewing throwback, MillStone plays it classic using naturalistic fermentation methods and historic flavor arrangements for a hard, dry taste that is reminiscent of Belgian lambic beers. Yeast runs thick here, but only makes the experience that much more profound.
2 Towns' Bad Apple
More than 10% ABV, Bad Apple is among the top of 2 Towns' unbelievable cider lineup. Aged with Brandy-cured white oak from Oregon, if you only imbibe one Portland product, make this it; again and again.
Angry Orchard Cider
Mainstream, true, but if nothing else on this list is around, you might want to try a few flavors put out by Angry Orchard. They have far more hits than misses, are easy to drink, and require no work to find. The Cinnful apple flavor is particularly well-developed for any cider, much less a mass production one.
Woodchuck Hard Cider
A little woodsy, but mostly just pure sweetness, those who want to head in the wine cooler direction without quite the same level of cloying sweetness will find the slightly syrupy Woodchuck a nice fizzy, fuzzy option.
Foggy Ridge Serious Cider
Ciders are typically simple, but this is anything but. A deep dive into the power of apple wine distilling, you'll need to sample this time and again, and mix it with several foods to really get the full effect. Anyone who says ciders lack depth should get Serious, and shut up.
Alpenfire Pirate's Plank Bone Dry
So deeply tannic it will almost make you want to drink more, this is the super dry cider of choice. Described as eating raw walnuts, this will do new, colorful things to your mouth.