There's a place where all our automotive dreams come true: The concept car. It's easy to believe, looking at the future machines promised for tomorrow, that we're only a few years away from self-flying commuter transportation that will chauffeur us around as we text and sip whiskey during long road trips.
Taking a peek at the drawing board, there's a whole fantastical world full of solar and electric motors, tiny smart vehicles that can dance on the head of a pin, mechanized monstrosities that can move mountains, and a few that seem to run on starlight and the dreams of children. For other gas-guzzlers, wrenchers, and gear-heads, here's 13 pieces of concept car porn and future buggies to get your motor running.
Aston Martin AM-RB 001
The fact that this is a partnership between James Bond's brand of choice and the Red Bull Formula 1 team – Red Bull Advanced Technologies – is a surprise to no one. It clearly has three wheels in the racing circuit and is built to be a serious roadster that still offers all the Aston luxury we've come to expect. Supposedly 95% complete, it's "an F1 car in race trim, not qualifying trim."
Alfa Romeo Stelvio
A full utility vehicle, the Stelvio is part of the Alfa Romeo renaissance that began with the Giulia. Already this piece was espied on the production line in the background of an FCA video, which was later changed to a version without the UV in the background. A high-riding hatch, what we really want to know is whether it will come have a Quadrifoglio capable of pushing 500 ponies.
Ken Okuyama Kode57
From Ferrari to Shinkansen bullet trains, Ken Okuyama is a man addicted to speed. The Kode57 is pure concept, but it carries with it everything to love about low runners. The scissor doors are the only way a person can get out of this Earth-hugging demon, but it is equipped with suspension that can be raised for clearing driveways and speedbumps in-between high-speed chases.
Mercedes GLB
A gorgeous crossover that takes all that is great about the G-Class SUV and shrinks it down into a G-Wagen for the more average driver. The GLB manages to look aggressive, yet not as boxy as the original G. It will use some of Mercedes MFA2 architecture to give it a distinctive look and feel, which slates it to lead the pack in crossover cars.
Porsche Mission E Compact
Porsche is pushing all in on the electric car market, even going so far as to delay the release of their gorgeous 960 supercar yet again in favor of designing a smaller version of the Mission E; meant for those who don't want a full sedan. Codenamed the J1, this new concept car uses the same basic specs as the Mission E, merely scaled down for tighter sports handling.
Lamborghini Asterion
As the Aventador and Veneno continue to impress, Lamborghini is clearly looking ahead with models like the Asterion. It uses aluminum and forged carbon fiber in a design that is both forward-thinking with nods to such clear inspiration as the Shelby Mustang. Under the hood is a Hybrid (PHEV) plug-in that can work for commuters, or give real Lambo fanatics a drive behind the wheel of a fully aspirated engine.
Cadillac Escala
Big and luxurious, the Escala is a return to the form for the company that defined mob-grade style with their Brougham looks. While Caddy has never really gone into the compact arena with massive offerings like the Escalade, they've been busy playing crossover games and sticking to SUV's. Like a college kid experimenting with sexuality, the Escala shows they're aiming to head back to what works: Brash, stylish, and clearly meant to send a message of fashion.
McLaren's MSO 570GT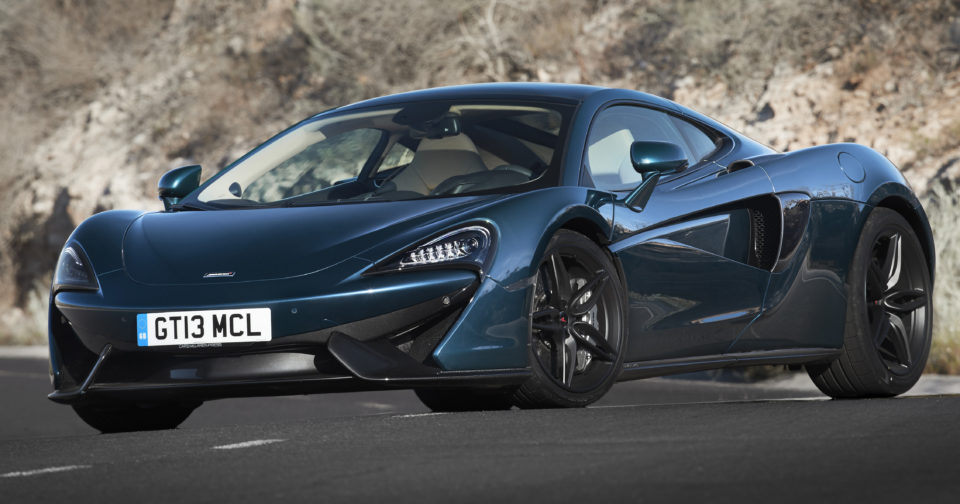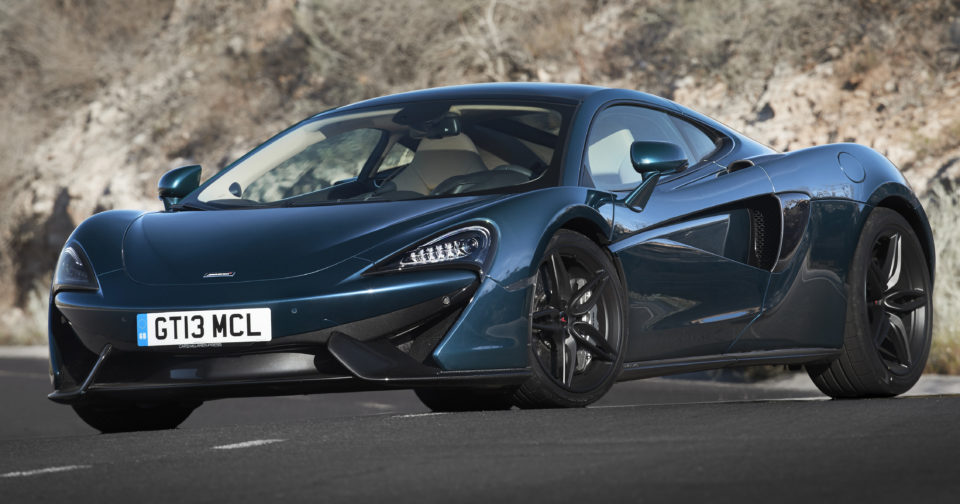 Made by the strange souls who populate McLaren Special Operations, the upgraded and outfitted MSO 570GT envisions an electro-chromic roof that can be clear or fade to varying levels of tint. The black panes are carbon fiber, with more being used on the interior for strength done in serious black. Titanium exhaust rounds out the light and tight build.
Volvo 40.2
The 40.2 is an odd beast that shows Volvo isn't planning to stick as close to their staid designs as they have in the past. Big machete cut accoutrements show a mentality that aligns with making cars of the future look that way. That isn't to say this hatchback beast won't still bear the legendary safety features and incredible longevity, it will just dress for the red carpet while it does it.
Bugatti Chiron
1500-horsepower sounds like a gas head's dream, right up until you really think about the sphincter-clenching amount of power that actually means. Here's the most interesting part of the upcoming Chiron: the all-wheel drive might have a feature that allows it to be turned off for getting the tail out. That means you can – in the words of Bugatti mastermind Wolfgang Dürheimer – do "easy drifts." Expected Blue Book: $2.6 million.
Volkswagen XL1 Sport
The XL1 was the most efficient car ever created, and the Sport carries that tradition along, while adding in some sexy elements that are worth drooling over. At the rear, there's a V2 1199 Superleggera from Ducati that powers the little speedster, which will still bear a top speed of approximately 160 mph. The use of an import motorcycle engine in this limited-run vehicle is not only an impressive feat, but an example of what cross-bred technology can do.
Mercedes-Maybach 6
Despite the fact the 6 looks like a 12-cylinder chrome rocket, it's actually a pristine electric. The body captures the best of both worlds, creating a more sustainable vehicle that is simultaneously a big, swaggering juggernaut that measure more than 20 feet from grill to rear bumper. Inside is opulence in white leather and elm that makes us sad this isn't headed for the production line.
Citroën CXPERIENCE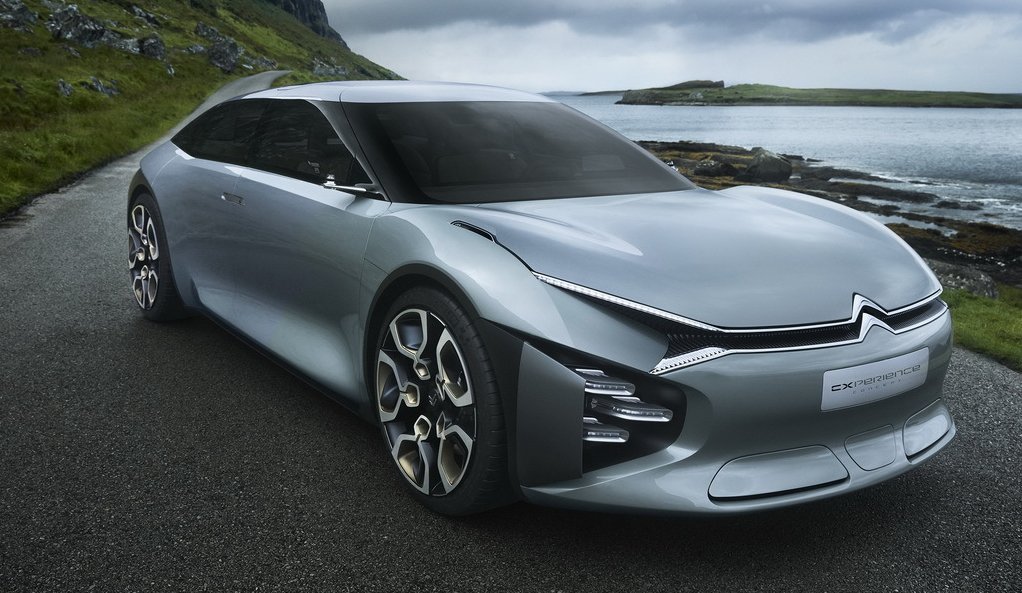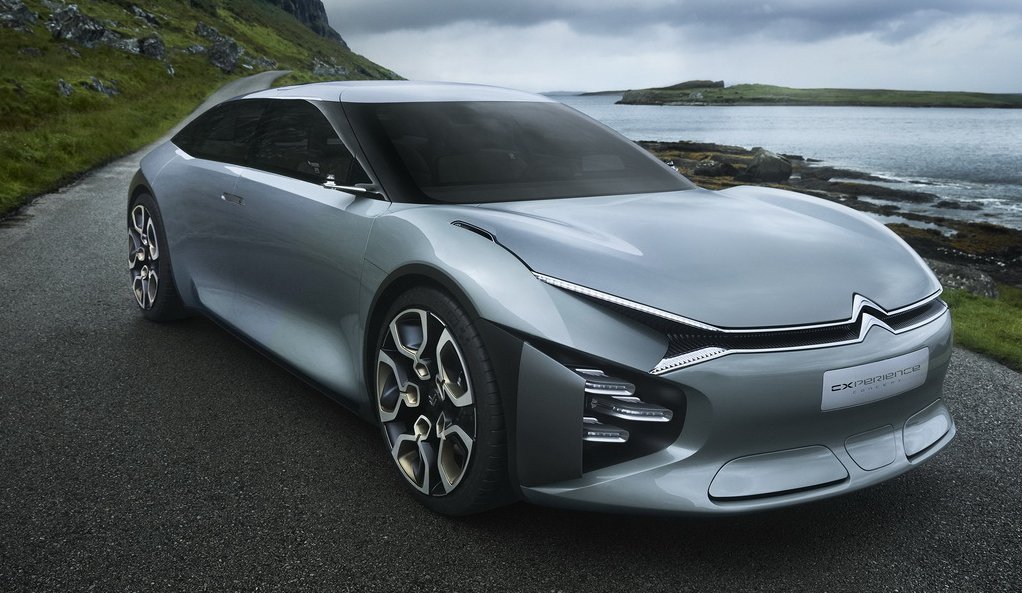 France isn't ordinarily where we expect the best engineering to come from, but the promise of Citroën's brightest new concept shows they're heading in a direction worthy of respect. The hybrid drivetrain can be plugged in, while the sedan build complete with hatchback looks more like a roadster than many of the speed fiends out there. It even brings back suicide doors for easier access.