Shaving is the punishment that was put on Earth for humankind to endure. As we attempt to curb our hirsute ways, we end up demolishing our skin, stripping our natural oils, slicing away our protection from the elements, and ridding our body of necessary moisturizing and protecting faculties. It leaves us feeling burned, ripped, and raw, with little we can do to ease the suffering that comes from scraping a steel blade across our sweet meat. We need an aftershave to balm that painful heat, but with all the tough alcohol and anti-septic properties, those too can make the whole experience worse, chemically searing us.
When seeking an aftershave, it is important that it help keep your skin clean, killing off the bacteria around, which can cause infections. Cleanliness isn't the whole order though, since there's a lot of dryness and discomfort that goes with coping with the creepy crawlies that populate our outer membrane. We also want something that would calm our maligned pores and leave our face feeling great to touch, and good to wear all day long. For this combination of sterility, softness, and succor, you need a really great aftershave. Thankfully, there's 19 options from which to pick.
Balms, Splashes, Lotions, etc.
After shave has split into a lot of different categories. The term itself has several appearances – aftershave, after-shave, after shave. In this case, we sought the best items according to price, ingredients, efficacy, power, and particular points that some had which gave them extra merit. Then there was how they felt as they went on, as the day progressed, and how dry they left skin at the end. We covered the spectrum, so if you want to know more about balms vs gels vs splashes, Tools of Men covered it well in their piece: Aftershave Splash vs. Lotion vs. Balm.
Every Man Jack Post Shave Face Lotion
The most normal of the batch, anyone who isn't really oily and isn't really dry – that is to say, most of us – can use this on a daily basis without harm. It's simple, it soothes, and it works fast. Purchase: $6
Nivea's Sensitive Post Shave Balm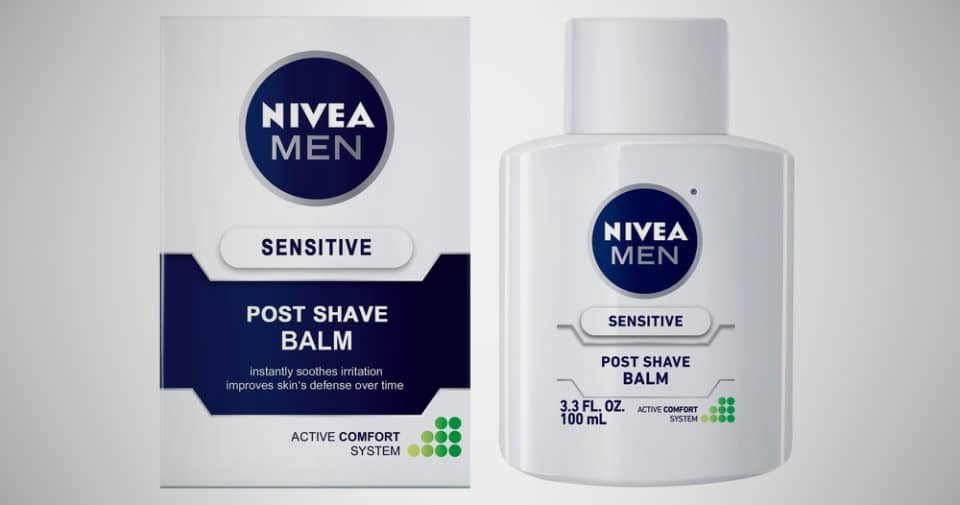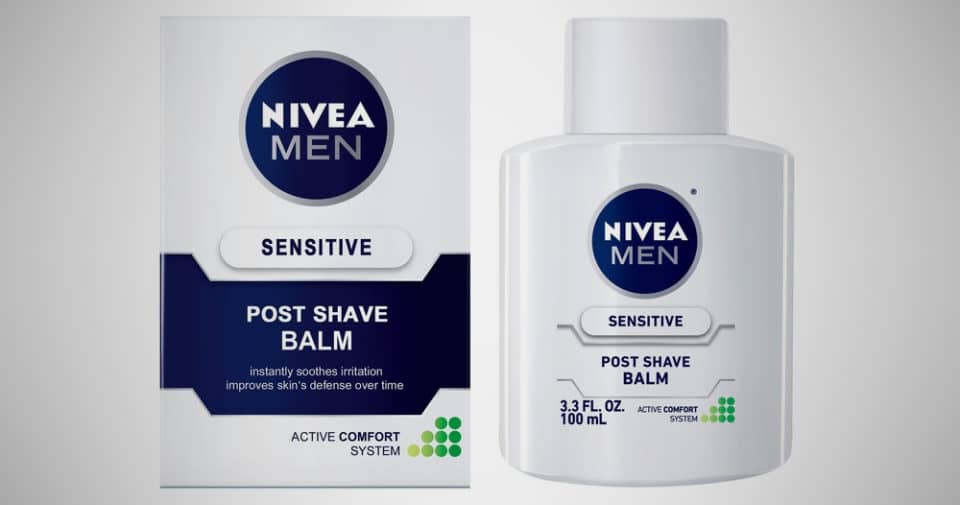 Guys with a more sensitive mug will find that this cleans up any small cuts in the skin to prevent infection, but doesn't irritate as it works. Intended to speed the body's natural repair process, it gets out of the way of letting the body do its own work. Purchase: $7
RazoRock Alum Block
If you don't know what an alum block is, then you're young and probably lucky. Once upon a time, wetting a piece of these alum blocks and then rubbing it over the face was how one tightened pores, closed up cuts, and firmed the skin day after day. It's worth trying, particularly if you bear oily skin. Purchase: $11
Imperial Bergamot After-Shave
Here's the traditional splash that comes with application of a real aftershave. Cooling and bracing, bergamot handles toning the skin with macadamia nut oil doing the moisturizing and healing. Purchase: $12
Proraso Liquid Aftershave Lotion
Proraso gets a tough rap as a real caustic contender in the aftershave battles. Eucalyptus and menthol, the intent is to give your skin immediate, forced hydration. That means putting as much clean humidity as possible close to your face. A wake-up call that isn't sharp, harsh, or too tough to take. Purchase: $16
Lather & Wood Aftershave Balm
Despite the name of the company, there's nothing rough about this. It's an all-natural option for calming down inflamed skin and setting it right. A slight sandalwood scent comes along with the holistic ingredients, making it manly as much as enviro-kindly. Purchase: $16
Baxter of California After Shave Balm
Instead of alcohol, Baxter uses skin conditioning tea tree essential oil and aloe vera to set the mood. There's no tingle, just the sense of slipping into warm milk. Purchase: $19
Elvado Wild Mint Lime Aftershave Balm
Lime and mint are either the pick-me-up you really want in the morning, or they're going to make you throw this against the wall. It's nice, but be warned, it's fucking zesty. Purchase: $20
Jack Black Post Shave Cooling Gel
A natural standby from a stand-up brand. Dip your face in a relaxing bath that fights free radicals, softens, cleans, and calms. Now, exhale. Purchase: $20
Blind Barber Watermint Gin Aftershave
Hard to go wrong here. Based on the natural ability of juniper berries to prevent bumps, then given wild and water mint to clear out pores and refresh, it feels way better than it sounds, and is good for long-term health no matter what kind of skin you have. Purchase: $22
Anthony After Shave Balm
The star of the show is benzocaine, which is a topical pain reliever, telling you that relief is what Anthony is serving up here. There's also no phthalates, parabens, or animal ingredients to be found. It can also be used sparingly, to help save on waste. Purchase: $22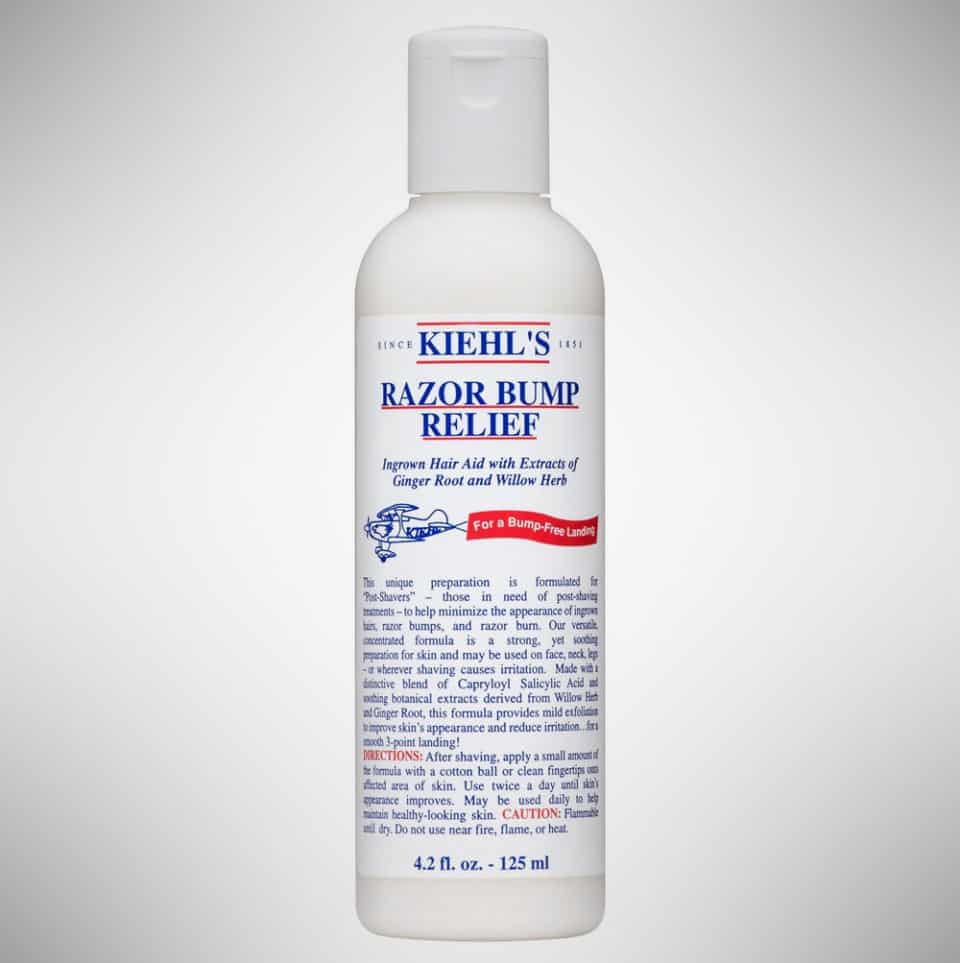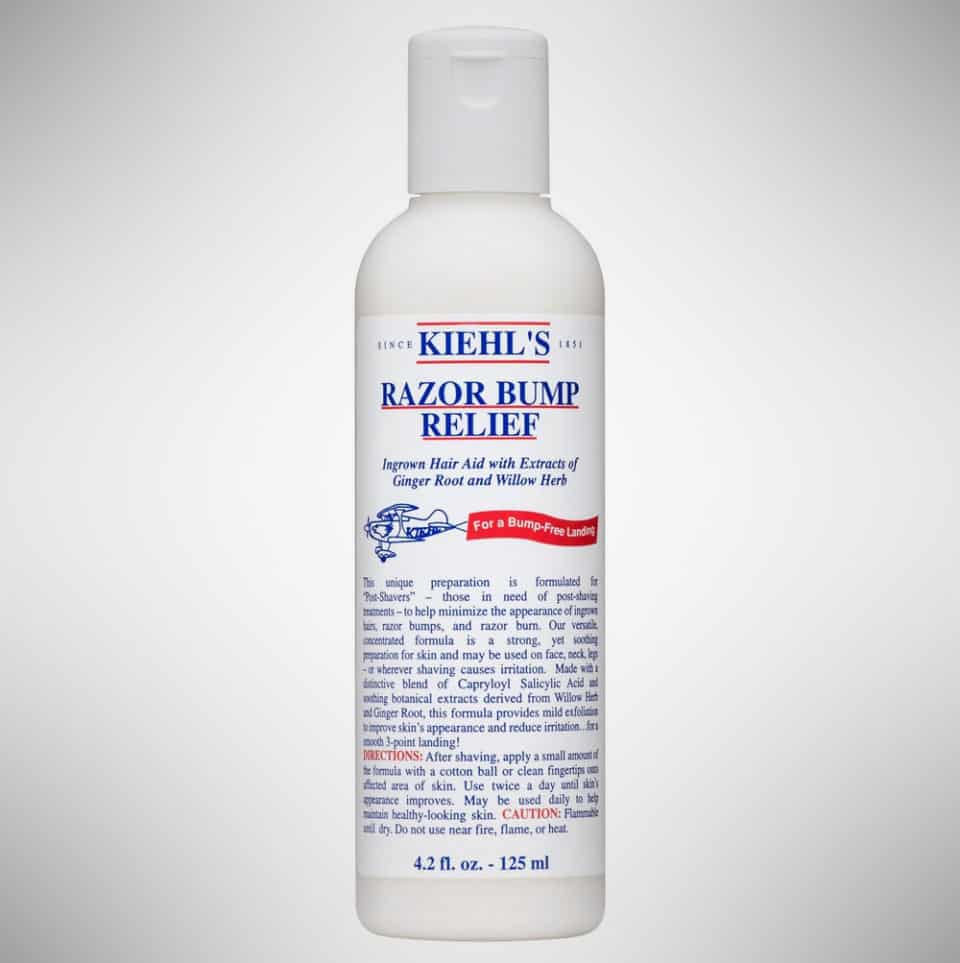 Buy now
Specifically to be used anywhere you are shaving hair, bumps and ingrown can be handily avoided or remedied with a quick application of this. The formula is safe to go under your arms, onto your legs, and even around your precious cargo, gentlemen. Safe grooming!
AHAVA Soothing After-Shave Moisturizer
Those who suffer the hell of dry skin will love this thick application of cream. It's a little heavy if you live in a muggy region, but the layers replenish your body's natural stores for suppleness you can feel. Purchase: $30
Lab Series 3-In-1 Post-Shave
Here's where you get your medical grade work done. Meant to treat ingrown hairs, stop razor bumps, and even make hair finer over time for easier shaving, a spa-tier medicinal regiment that pays dividends in health and hydration. Purchase: $30
The Art of Shaving After-Shave Balm
Grapeseed oil and shea butter go into this dowdy mix. It's so calming that putting it on after a morning shave almost seems a waste. Those who want to fall asleep clean cut should give this a go in the evening. Let the lavender lull you. Purchase: $40
Pankhurst Aftershave Ice Gel
Lots of menthol makes the Ice Gel truly able to live up to its own hype. It cools irritated skin down, right now. Purchase: $40
Urth Post-Shave Elixir
Instead of just making it feel good, Urth throws some science onto you, offering up lactic and salicylic acids to clean out your pores and disinfect the area while saintly Chamomile and calendula keep things cool and calm. Purchase: $40
Tom Ford Noir Aftershave Balm
A good balm that has just a dash, a pinch, a bit, dollop, a codswallop of Tom Ford's Noir scent, it's good to keep on hand for date nights, when you need a fresh face, a clean shave, and a little extra for later. Purchase: $55
Penhaligon's Bayolea Aftershave Soothing Balm
This London speciality has been mixing up lotions, brews, concoctions. and tinctures since the days of laudanum in the day of Jack the Ripper. During that time, they've perfected the recipe of lemongrass, musk, cardamom, and mandarin orange until you can't live without it. Purchase: $59