The American wheat beer has been shoved to the back, forced to hide behind gorgeously hoppy wheat brews from Germany and kicked around by IPAs for as long as there's been brewing casks in the land of the red, white, and blue. Serious hop heads long ago decried wheat beers brewed in America to be inferior, but new growth in the field has brought about novel techniques that have made these yeasty suds high on flavor, low on alcohol, and good for sipping anytime of year.
Fans of Blue Moon who like a slice of orange with their frosty pint should be perking up their ears and getting ready to tie one on. Using open-fermentation, borrowed Bavarian yeast, and more aromatic hops, USA brewers have finally cracked the code and not only managed to battle back against pale ales and stouts, but surpass our international brewing brothers and sisters to craft these 18 wheat beers; both beautiful and bold on the tongue.
What is a Wheat Beer
Outside of the craft beer industry, the term "wheat beer" is largely misunderstood. In general the name merely refers to any beer that has been made with 50% or more wheat. Under that broad umbrella is a whole range of styles that make "wheat" a huge field. Gose, Berliner weisse, American pales, Belgian wits, and Hefeweizen all fall into this category, along with many, many, many more.
No matter the style, for the purposes of this list all that mattered was taste, strength, and being Made in the USA.
Pyramid Apricot Ale
Recognizable to those in the know as Apricot Weizen, you needn't fret that the infusion of apricot is going to make you feel like you're about to have a sorority house pillow fight. There's plenty of grounded, earthy flavors to be had here, with just a hint of sunshine sweetness to make the medicine go down, sans any syrupy wine cooler nonsense.
Allagash White
On the vanguard of the American Belgian witbier style, Maine's Allagash White is a single year older than Blue Moon. Still, it's not as well known, merely because getting that perfect mix of cloudiness, texture, and clash of coriander with Curacao orange takes a maestro's touch.
Bayern Dragon's Breath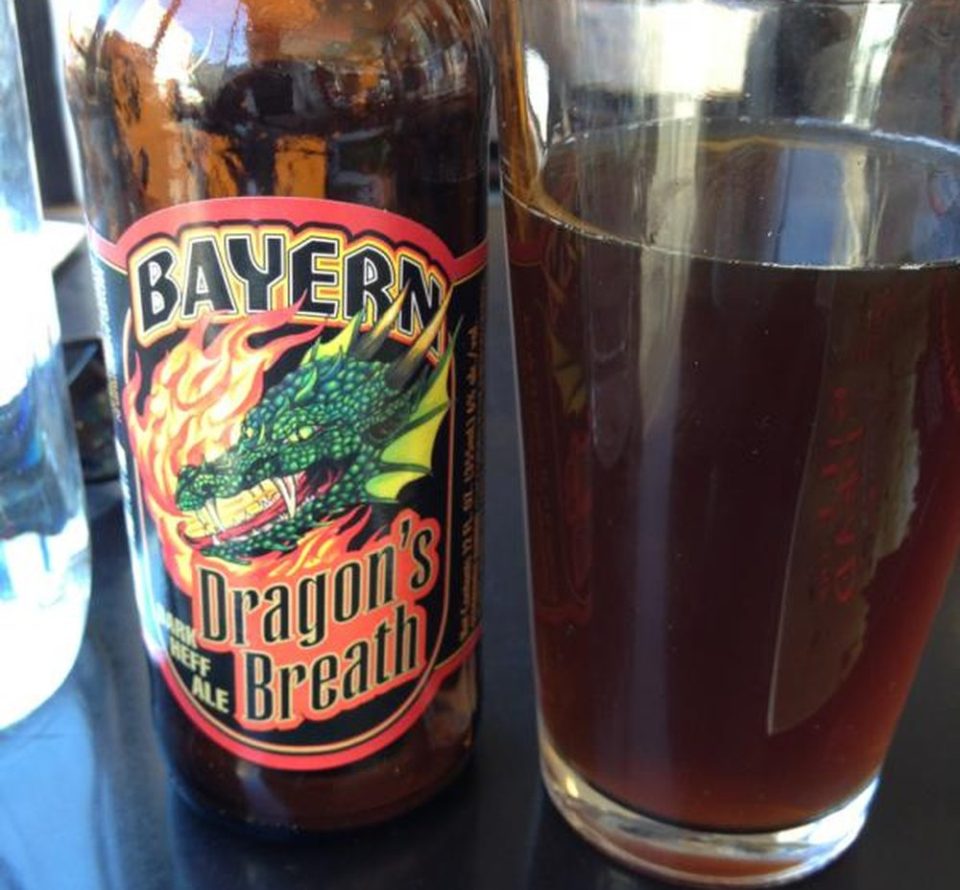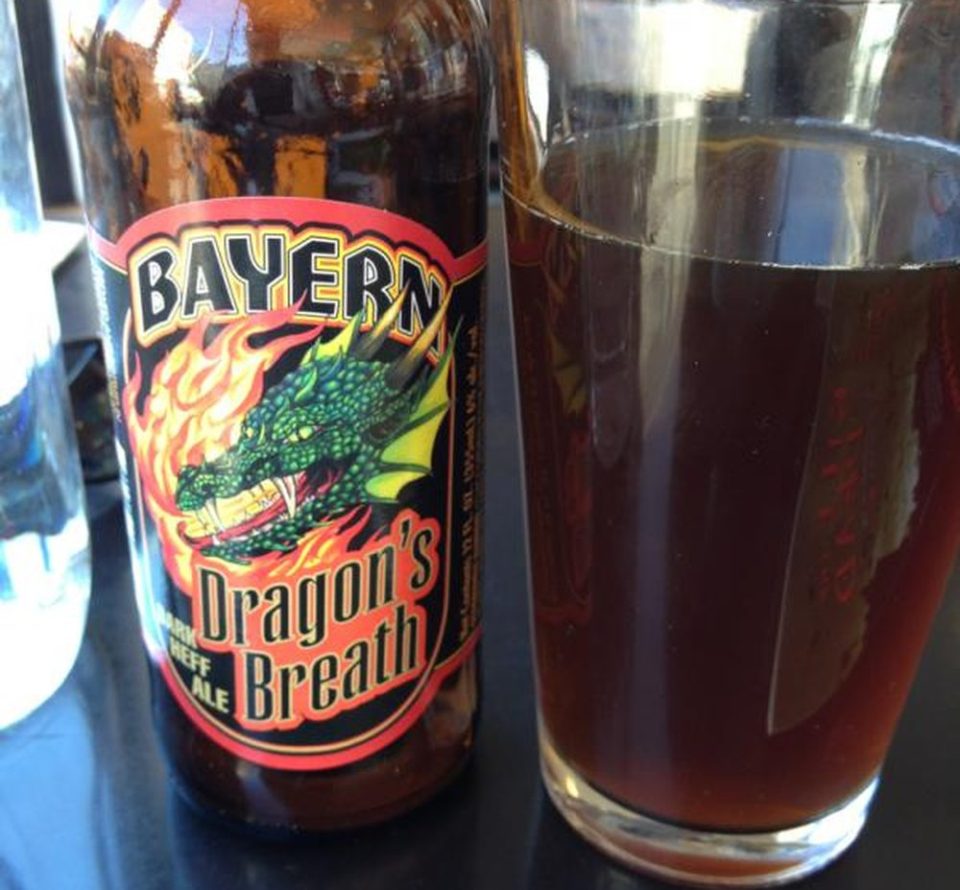 Once called a Dark Hefeweizen, Dragon's Breath has been wisely updated to a Dunkelweizen, but the end result is the same. It's a heady, dark, caramel-scented piece of work with a toasty malt flavoring. Real Dunkel fans might cry foul, but for an easy drinking dark, the Dragon alights nicely.
Bear Republic Tartare
A serious sour that sings of lemon and coriander, your tongue is going to recoil at the first sip, but after #3, the Tartare will make your mouth come alive with a bouquet of floral touches in the background that put many a Berliner weisse made in Germany to shame.
Boulevard 80 Acre Hoppy Wheat
A delightful dreamsicle of orange and white bread cream, among the impressive line of wheat beers that Boulevard 80 pumps out, the 80 Acre is far and away the finest. Refreshing and built for summertime, it's a blast of bottled sunshine.
Urban Chestnut Schnickelfritz
Nutmeg, vanilla, banana, clove and a whole host of other intricacies beg to be tried again and again and again. This contender out of St. Louis is hands-down the domestic Bavarian weissbeer to try, forsaking all others. Lovers of German ales and lagers should look into Urban Chestnut's entire lineup.
Boulevard Brewing Tank 7
A spin on farmhouse ales, there's a fit of citrus to be had that is grapefruit sharp with grassy notes coming close on the heels for an earthy feel that lifts you up and brings you back to Earth. Dry and heady, it's a must with fried chicken and a reinvigorating way to end the work day and begin the night.
Ommegang Witte
Made for clean drinking, this shows precisely why Belgian wit (AKA white ales) are so sought after. Leaving no hint of an aftertaste Witte bears a gentle mouthfeel that is long on orange and lemon, with heavy coriander accents that can be a turn-off for some.
Avery White Rascal
Spiced to slap you right in the kisser from the first time you crack it, the clove and coriander come to wake up your tired taste buds in the best possible way. Behind the sass is a gentle malty flavor that will calm down the party before the next sip kick starts it again.
Two Brothers Ebel's Weiss Beer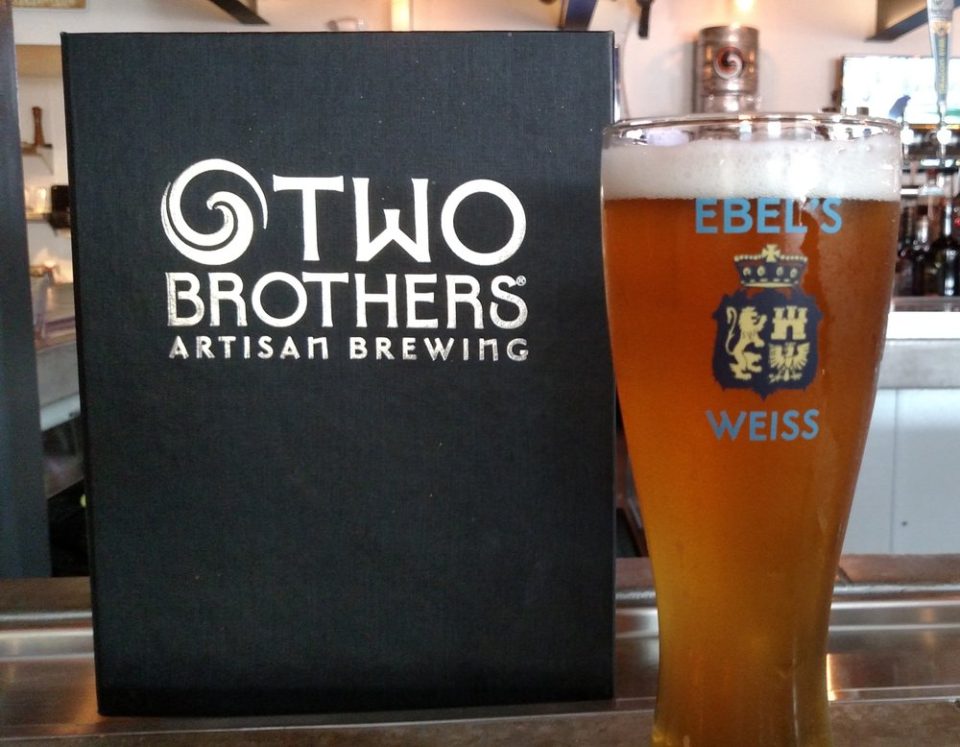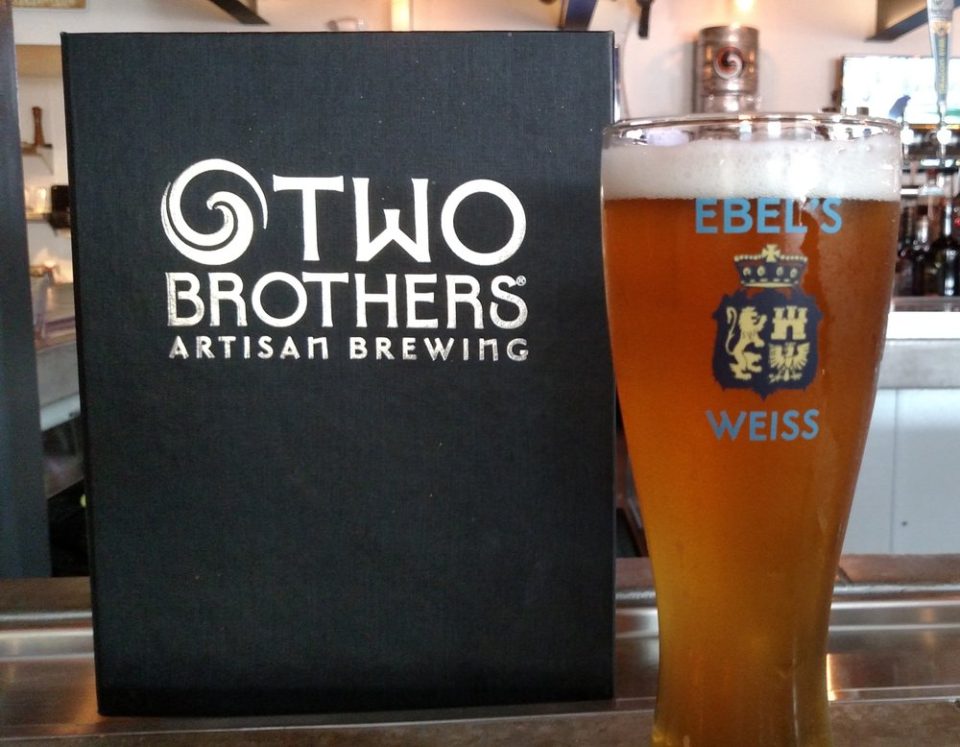 Largely a weiss beer for those who don't necessarily love German weiss, there's a delicacy apparent in the banana and vanilla. Too sweet and gentle for some with its disappearing head and hints of bubblegum, the intentional tenderness holds a special place among minimalist wheat beers.
Bell's Oberon Ale
Considered a gateway drug for those who have been burned by wheat beer before, there's a lightness to the Oberon that has nothing to do with being weak. Rather, it's sweet and rounded, bearing a clean, uncomplicated beauty that's refreshing and a little hoppy on the backside.
Dogfish Head Namaste
The name comes from the brewer's wife and two children, though is appropriately like a zen koan that suits this honorary witbier like an old glove. Orange leads the way into the fray backed by a whole range of fruity accents that are smoothed to perfection by the creamy, wheaty background.
Sierra Nevada Kellerweis
Open fermentation at its best, the avalanche of Belgian yeast, banana, red apple, bubblegum, clove, orange zest, and even black pepper creates a rounded sweet and savory taste built to please.
The Bruery Hottenroth
Notably low on kick at just 3.1% ABV, there's bits of pickle and sourness out of the gate that is quickly met by sweet and tart accents that make it a highly drinkable Berliner in spite of the first shock.
Brooklyn Greenmarket Wheat
Lots of wheat and fruit, Greenmarket Wheat comes in hot and raw, which can knock a few people back, making it a contentious work of art that is either loved or reviled by those with the fortitude to give it a go.
Westbrook Gose
Once an extinct breed of wheat beer, the Gose (pronounced "gose-uh") has found a toehold that is allowing it to mount a comeback thanks to American brewers. Salty as the sea with spice and lemon citrus, this lives up to the title without trying to pad its taste with gimmicks or additives.
Three Floyds Gumballhead
Practically an institution unto itself, it's hard to describe this beer without sounding insulting. It's strange, spicy, funky, with lots of hops to go around, and just enough exotic fruit flavor to bring you back around. An absolute must try.
Lagunitas Little Sumpin' Sumpin'
A bridge between worlds, the high ABV content and hoppy taste of Sumpin' help usher fans of the IPA into the world of the wheat beer. Peach tastes drift in among the heavy body, adding a lightness that lets this keep flowing without a need – or want – for respite.