Luxurious hotels can be found around the world. They provide plush accommodations that are very quaint if you don't mind their yawn-inducing thread counts and the irritation of a personal concierge. For the money you could be spending staying somewhere posh, you could instead rest your head at a place that will also give you a story for years to come. Sleeping surrounded by ice, dangling from a tree, or inside a converted car, are just a few of the options available, with each one creating a whole experience far beyond mere opulence.
When you're tired of the same old mint-on-the-pillow schtick, here are 19 unusual hotels that are destinations all by themselves.
Treehotel, Sweden
The Swedes don't think it's enough to just be hanging from the branches of one of their lovely trees, you also should be in a room that's strange all its own. A nest, a UFO, and the pictured MirrorCube are some of the options for high sleeping.
Liberty Hotel, United States
Prison doesn't need to be a dire place. The Bostonian Liberty Hotel proves that life behind bars can be enjoyable. Situated at the beating heart of Beacon Hill, Malcolm X was once a guest here. You can choose from luxury or one of the cells.
The Glass Floor Udang House, Indonesia
There's a few underwater hotels around that offer an aquarium experience, but standing atop the multi-colored fish of Bali is better for anyone who loves the sea, but doesn't want the crushing weight of it lurking above their bed.
Hobbit Motel, New Zealand
Theme hotels are often more kitsch than they are comfort, but the Hobbit Motel offers an adventure among – and below – the lush grasslands of New Zealand where Tolkien fans can enjoy the quaint escape of real Shire hospitality.
Propeller Island City Lodge, Germany
Designed by artist Lars Stroschen, there are 30 odd rooms in Propeller Island, with beds set in lion cages, a padded cell, and one designed upside down. Our favorite is the funhouse mirror room pictured, which is sure to give you nightmares long after you leave it.
No Man's Fort, England
This former military installation is now a place to really get away from it all. Once the bulwark that guarded against Napoleon, now it provides privacy and seclusion like few places in the world.
Poseidon Undersea Resort, Fiji
A marvel of modern science, the Poseidon Undersea Resort took more than a decade to build, because creating a safe place to stay beneath the fickle tides is a herculean task. The rooms are adorned with the bounty of the sea, and Triton submarine tours are at your disposal.
Aydinli Cave House Hotel, Turkey
Parts of the Aydinli go back 750 years, but it still bears all the delights of modern living. Chiseled from the very living mountain and decorated in natural, earthy tones, the stone cave appearance offers rustic sensibilities in bite-sized pieces.
The Manta Resort, Tanzania
Part 5-star suite, part submarine, part yacht, part diving board, The Manta gives amateur oceanographers the best of the ocean with three levels that offer a grand view of the area, and an underwater view of the local wildlife.
Reservations
Hang Nga 'Crazy House,' Vietnam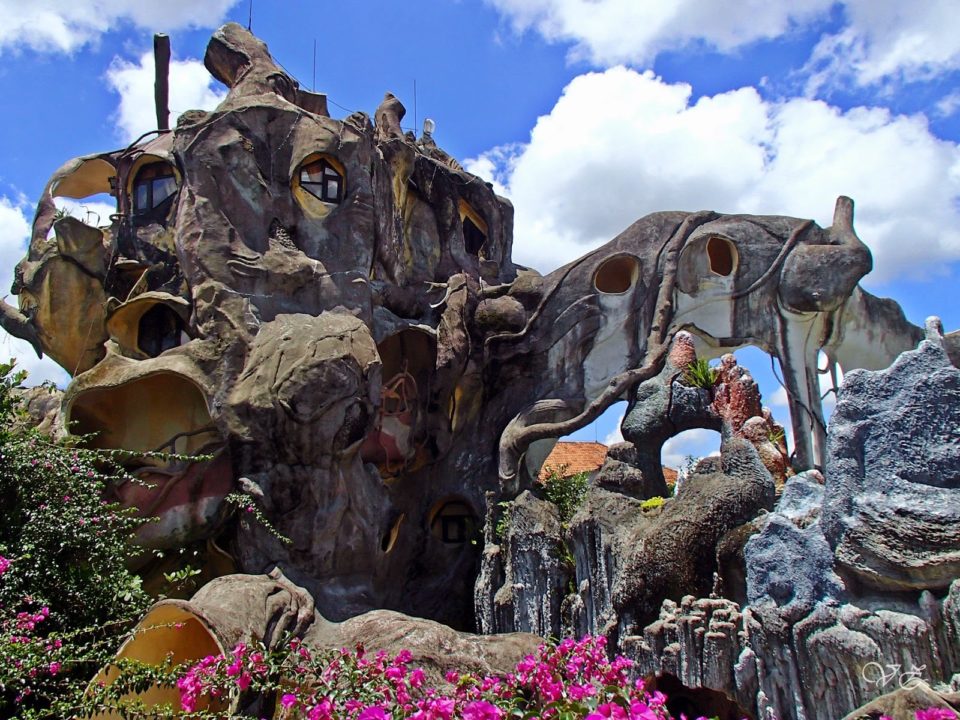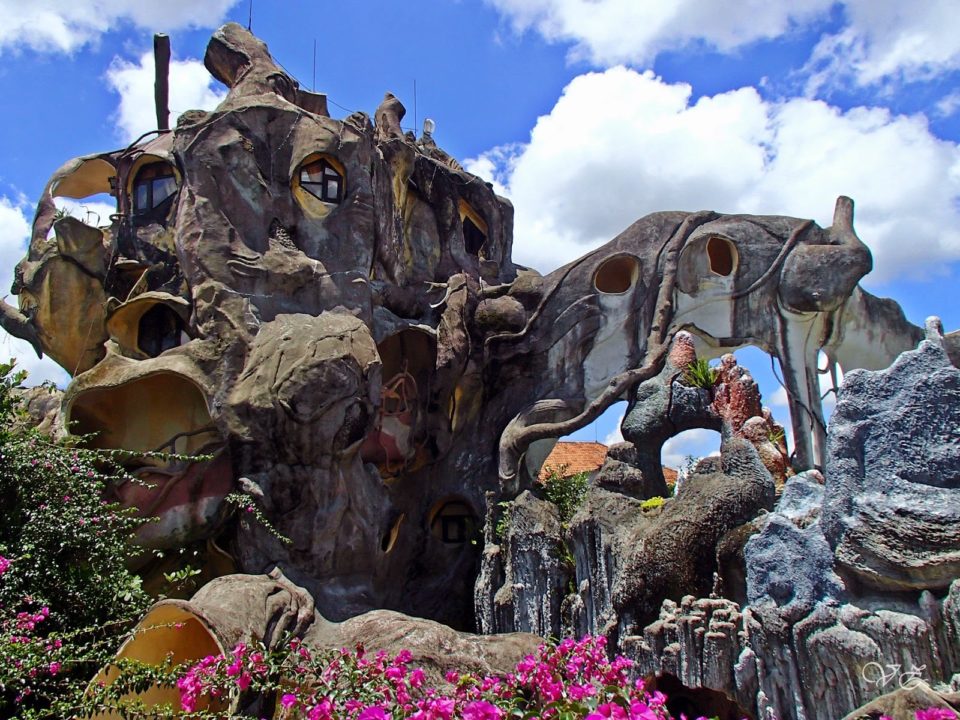 Made to blend into the landscape as a giant tree, each of the rooms provides a different animal theme, and the surreal cut of each curve, staircase, and platform lends itself to endless hours of admiring the Dali-esque architecture.
Huilo Huilo Reserve and Magic Mountain Hotel, Chile
More than just a hotel, the Magic Mountain has a waterfall cascading from its top, and several lodges scattered around the reserve, depending on how much isolation you require. With access to the local Mocho Choshuenco volcano and miles of lakes and forest, it's as natural as it gets without camping out.
Icehotel, Sweden
The Icehotel is reformed each year using the frozen fluids from the Torne river, intermixed with snow to shape and theme the rooms. The advantage to this is you can go back again and again and never see the same icy sights.
Sun Cruise Resort, South Korea
If you're looking for a cruise experience without all that troublesome water, then the Sun Cruise is the mountaintop getaway for you. Meant to emulate a cruiseliner, minus the risk of ever being lost at sea or trapped with the chatty couple in the middle of the Atlantic, it's just far enough away to be convenient.
Das Park Hotel, Austria
Situated right on the banks of the Danube, the Das Park is the ultimate in reclaimed industrial waste. Cleaned and sanitized within an inch of their lives, each room in this lovely locale is a sewer pipe put to work as a place to hole up between enjoying the splendor of nature.
Hotel Marqués de Riscal, Spain
Frank Gehry is an architect of great repute who only applied his talents to a single hotel, this one. Planted elegantly right in the Rioja region of Spain, where wine grapes grow for miles around, the Marqués de Riscal is a strange and beautiful masterwork with each room acting as a piece of artful design; shaped with care and vision.
Palacio de Sal, Bolivia
Salt is not what one would think of using when seeking to create a building of any kind, but based on the salt flats of Uyuni, this is sodium done right. Down to much of the furniture, the whole building is constructed out of salt. It's a feat of engineering and human accomplishment as much as a place to take your ease.
Attrap Reves Hotel, France
Life in a literal bubble, the Attrap Reves invites visitors to experience nature without sacrificing any creature comforts. Being in the weather and the world, yet apart from it in your own little , it's a night under the snow or stars that is memorable, but also environmentally controlled.
V8 Hotel, Germany
Car fanatics shouldn't miss an opportunity to visit the only hotel where you can sleep in a classic car, yet be totally cozy. Using parts from various vintage autos, the V8 is a restful place with industrial history and divine creations made exclusively by the hand of man.
The Hotel Crypt, United States
The purportedly haunted final resting place of a Maine priest, the hotel itself is ordinary, but has the macabre draw of an actual crypt that was occupied by Monsignor Thomas Wallace. He was not only the resident divine vessel, but also helped to build the St. Patrick's Church, which has since become this boutique flophouse.