Looking for shoemakers specializing in bespoke footwear? You've landed on the right page! Below, we review what "bespoke" does (and doesn't) entail, plus help you find a modern custom shoe maker at the top of their craft in case you care to break from tradition a bit.
View in gallery
Bespoke footwear – known to most as "custom" or "made-to-order" footwear – is certainly a complicated arena in which to shop. The classical route is to find a custom shoemaker who understands your style, takes the time to get to know you, and then discusses in-depth what kind of shoes to make. This is true "bespoke" as it began in England.
In recent years, however, bespoke has also come to mean companies which offer several pre-made styles, which they custom-craft to fit your foot, based on measurements you provide.
Should you choose to go the truly bespoke shoe route, you can expect to spend, quite literally, years waiting for your shoes. If you go the other, faux-bespoke (aka semi-bespoke), made-to-order direction, the shoes aren't likely to last quite as long, and aren't going to fit with the same precision, but you can have them in a reasonable time frame, and they'll cost about half to one-third the price of their more labor-intensive counterparts.
Whichever path you walk, you must know where to take your business so that the footwear you get is as unique as you, and arouses envy in all who see your stride. That's why we have the 23 most elite bespoke footwear makers for every style.
5 True Bespoke Shoes
While it's true that words acquire new meaning with time, "bespoke" most accurately speaks of a heritage of traditional shoemaking. It's not cheap, but it's the price that one-of-a-kind rightfully commands. True bespoke shoemakers don't just create footwear–they produce works of art that are thoroughly you.
1. George Cleverley – London
Art & Craft: Up until 1991, if you bought a pair of Cleverley shoes, odds are that George himself had a hand in their making. A highly respected name that has some of the most exacting standards in the industry, you'll pay a king's ransom, but you'll be walking on air the second you don shoes bearing this brand.
Editor's note: Definitely a must to see what these folks are able to do with leather — it's simply incredible. Spend a few minutes and check the video above.
2. Aubercy – Paris, Tokyo
View in gallery
La crème de la crème: Aubercy is in the capable hands of Xavier, grandson of André and his wife Renée Aubercy, who first opened the doors of their Buttes-Chaumont workshop during the war. Having served the high-end ready-made market for decades, Aubercy launched their bespoke shop at the turn of the millennium. It's not terribly easy to buy Aubercy outside of Paris or Tokyo, as they're not ones to offer their best work to resellers. Instead, they prefer to cultivate personal relationships with their clientele, which has included illustrious members of French high society.
3. Paolo Scafora – Naples
View in gallery
Family Heritage: Paolo Scafora and his three brothers inherited the tradition of bespoke Neapolitan shoemaking from their father. Theirs is a divide and conquer strategy, in which each labors in exquisite detail over their specialty in harmony with the rest. Paolo Scafora shoes are heirloom quality, imbued with generational passion and mastery. Amazingly, wait times for Paolo Scafora shoes is just 4-6 weeks, owing to their coordinated, finely honed process.
4. John Lobb – London
View in gallery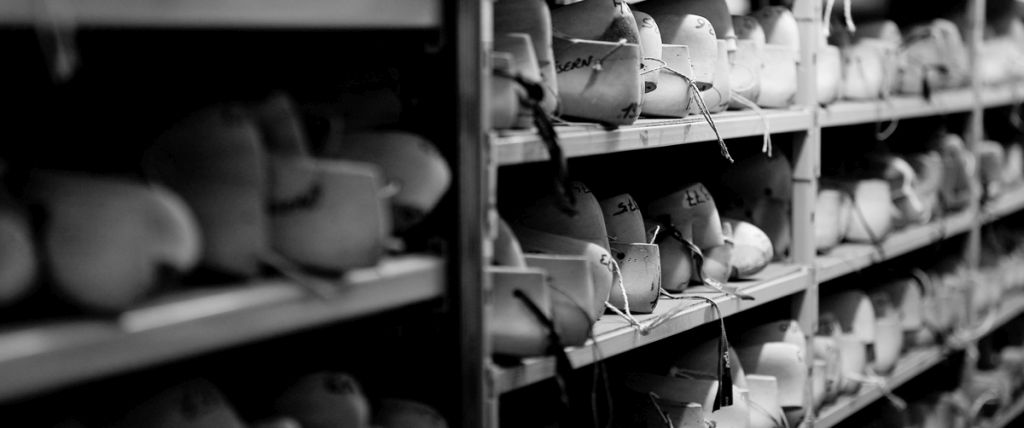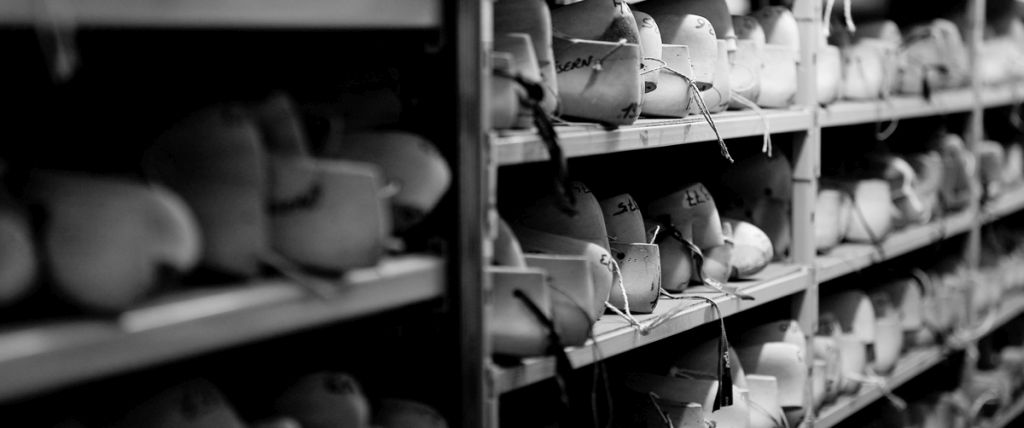 Legendary: John Lobb supposedly walked hundreds of miles in a pair of shoes he made himself to seek his fortune in London. That was 1851 and since then the shoes coming out of the company he made have been at the top of bespoke shoemaker lists the world over. Owned now by Hermès in Paris, John Lobb shoes are the best of French and English work combined.
5. Hiro Yanagimachi – Tokyo
View in gallery
Spare No Effort: "Do" is a Zen Buddhist philosophy that describes self-betterment through pursuit of art. And Tokyo-based Hiro Yanagimachi's bespoke shoes certainly embody mastery of craft. Traditional hand-sewn welting, premium materials picked to age with grace, and a design sensibility which seeks to complement rather than overwhelm are trademarks of this modern Japanese maker.
20 Modern Bespoke, Made-to-Order, and Custom Shoemakers
If you're willing to break from the absolute strictest adherence to tradition and accept some level of ready-made production (for example, stock lasts and patterns), you can still get an incredible shoe. The following makers are true artisans and come from a rich diversity of shoemaking heritages to produce finely crafted footwear unique to your tastes.
View in gallery
Shop Now
Old English: Five generations of craftsmanship have made Crown Northampton footwear the best in the game. Handmade in their Northhampton factory, they offer a broad selection of unisex luxury sneakers, including exclusive collections of only 20 to 30 pairs. They cater to a worldwide audience and strictly follow sustainable practices with each custom order.
7. Lennertson
View in gallery
Rugged, Refined: Founded by high school friends Robin Carlo and Robin Todde, Lennertson brings new blood to the table with their unabashedly proud sense of style. Although not bespoke, each pair of Lennertson's is handmade by craftspeople from all over Europe, making their work a truly international experience.
8. Alfred & Sargent's
View in gallery
Old Shoppe: Since 1899, A&S has been crafting shoes in the old style, with their business lurking in the Northamptonshire area–home of classic English bespoke. Refusing to bow to trends, they specialize in men's traditional dress shoes. And that focus is apparent in their work.
9. Andrew McDonald
View in gallery
Trailblazer: Australia is too laid-back for customized shoes, but Andrew McDonald – formerly of Hermès in Paris and John Lobb in London – took them there anyway. A workman on a second-story shop in Sydney, he's brought European tradition Down Under; offering shoes for men and women that have a distinctly Aussie sensibility with classical dedication to quality.
10. Bally
View in gallery
Northern Light: Switzerland is mostly known for banks and chocolate, but Bally proves that masterful leather-working should be included on that list. With options for men and women, you can expect several fittings to get the shoes perfect. But when you find the right pair, they'll put a spring in your step.
11. Berluti
View in gallery
Manual: Each piece is cut by hand, sewn by hand, and even burnished by hand. As much status symbol as they are striking bespoke shoes, you'll pay dearly. But, it will be worth it for the heads you turn when you wear a pair of Berluti.
12. Bionda Castana
Rich, Tactile: Bionda Castana exclusively makes bespoke shoes for women, making them a black sheep from the word go. Add in the fact that they prize tactile feel and comfort over looks (though the looks are arresting) and you'll find sky-high heels that feel silky smooth.
13. Buchanan Bespoke
View in gallery
Scottish Pride: Made with even more love than hand-crafted bagpipes; the mixture of Tartan and Leather fabric at Buchanan Bespoke offers a distinctive level of showmanship for a pair of shoes. You can pick your own combination of materials, allowing you to mix and match for honest individuality.
14. Buttero
View in gallery
Door-Kickers: Buttero runs the gamut. But they essentially cater to the urban culture; consider them fine, Italian-made Doc Marten's for those who prefer something a little less pedestrian. Tough as hell and meant for punishment, they also have a youthful look that's more modern than most tailored shoes.
15. Caroline Groves
A New Normal: Caroline Groves is another brand that is breaking through in the bespoke shoe industry by making a wider variety of custom-made shoes for women. Dedicated to giving ladies the quality, durability, and high-fashion they demand, these are shoes for people obsessed with shoes.
16. Church's
View in gallery
Fallen from Grace: Church's was formerly considered the finest shoemaker in the world. But after being bought by Prada a few years ago, they've wavered in their commitment to quality. They still make an incredible shoe, but are made now for trend followers, rather than traditional bespoke buyers.
17. Crockett & Jones
View in gallery
Interior Design: Crockett & Jones use nothing but Goodyear welting. This gives their soles more life, more comfort, and a greater feel for long days on your feet. As a 5th generation family business, Crockett & Jones' boots and shoes might look a little staid, but the feel is nothing shy of bliss.
18. Edward Green
View in gallery
From the Old Country: The tale here is simple: Edward Green has been making shoes in northern England for more than a century, choosing the finest leathers and working each shoe in the same location that Edward himself chose. They're as personal as you can get without being family.
19. FEIT
View in gallery
Revolutionary: Feit was founded by the brothers Feit and exemplifies small batch shoes made by hand. There's no flash to be had; but anyone serious about shoes will see the craftsmanship behind these durable modern marvels. They offer a minimalist style, when cutting back and reducing your carbon footprint are in vogue.
20. Heel the World
View in gallery
Savior: Heel the World seeks to single-handedly bring back the bespoke shoe. Based out of Africa, the company itself is philanthropic. They train unemployed workers to craft shoes, giving them a valuable skill while also giving the world gorgeous, truly bespoke shoes. You get to look your best while patronizing a business that saves lives.
21. Johnston & Murphy
View in gallery
Stick to Tradition: The Johnston & Murphy company itself endured some negative attention a few years back. But rather than fold to pressure, they went back to what they do best: True custom shoes made right in Nashville. Though their selection is limited, the shoes they do have are supple, comfortable, and impressive for black-tie or business attire.
22. Loake
View in gallery
Fast & Dirty: Loake shoes are about as far as one can get from actual bespoke; yet they are still considered worthy of the label by many. While they're factory-made, there's still a huge human element that goes into every shoe made by Loake. And yet, with prices that rival companies without the same QC. They're an indomitable introduction to the bespoke world for those with limited resources.
23. Ludwig Reiter
View in gallery
Pure Vienna: For four generations, Ludwig Reiter has been making Goodyear-welted shoes in the Viennese style. Though they've branched into sneakers and other contemporary items in recent years, when you get a bespoke from them you can be assured a true Reiter had a hand in the process. [Editor's note: that's how they do it]
24. Monge
View in gallery
From Nowhere: Bespoke shoes usually come in basic leather or suede, with a few dyes that are mostly shades of brown and black. Monge revolutionizes the industry with colors and styles that let you show off your feet with plenty of pomp and just enough circumstance to get by.
25. Oliver Moore Bootmakers
View in gallery
Local Flavor: Don't let the word "Bootmaker" confuse you. The Oliver Moore company makes shoes of all kinds, right in New York. The quaint little shop is highly traditional, offering a true bespoke experience well outside the heart of London.
Conclusion
For those with the passion, vision, and budget for fine footwear, there's no lack of bespoke craftsmen and women to choose from. We've given you a wide overview of some of the best true bespoke and made-to-order shoemakers in operation. Each has their own history, methods, and style, but all will help you find the shoe that fits uniquely you.
Do you have any firsthand experience with bespoke shoemakers? Who have we left off our list that deserves inclusion? Let us know in a comment below!