You can look good in a black suit and tie, and dapper in a tuxedo, but really, so can anyone. The way to look good is not in how well you fit in, but in how much of your personality shines through.
The truth is that any schlub can spend money on designer labels, and many of them do. You've seen the type; guys who cough up dough to follow the trendiest thing and end up looking like a carbon copy of all their drone co-workers.
These are guys who don't know that image is about subtlety. It's about choosing a money clip that will give you a patina, a set of boots that look as good as they guard, or that traditional throwback helmet that turns heads when you ride down the street.
We're going to give you some building block accessories that are staples of a wardrobe and cornerstones of a lifestyle, but they are merely inspiration. Borrow and steal as you like, but remember that your accessories should be first and foremost yours. We can only tell you what's some of the best accessories for guys out there. It's up to you to decide if they fit. Our advice is to buy it the way you would quality tools, one piece at a time until you have a respectable wardrobe to define yourself.
Inkleaf Doublecross
A quick way to hold cards and cash, the Doublecross is a fashion forward minimalist wallet that looks like nothing else, thanks to its leather body and origami folds. Noticeably masculine but still artistic, it's a showpiece and conversation starter right in your pocket. Purchase: $55
Turnbull & Asser Pocket Square
While spending a lot of money on a pocket square is often a waste, having one that is particularly dressy isn't a bad idea. An accessory for only the most dapper of occasions, you can pick the style that fits you best from one of the most refined names in men's accessories. Purchase: $95
Brioni Aviator Sunglasses
Even after the sun has gone dark and the life of this planet has ceased to be, aviator glasses will still be in style. In comparably cool with understated brand recognition, Brioni has updated and upgraded this timeless classic without overhauling it too badly. Purchase
Theory Cashmere Scarf
The reason we suggest Theory over other men's scarves is because they go light on the fringe, if there is any at all. While there's nothing wrong with a few tassels, the cleaner, more urbane look of the Theory, all done in buttery cashmere, has an appeal that's hard to ignore, and a style that's hard to deny. Purchase
Alvin Draft-Matic Automatic Pencil
Making notes in pencil, or being able to do quick sketches sets you out from the crowd all by itself. Everyone has a pen handy, but only a creative soul with art or mechanics on the mind has a drafting pencil at the ready. Noticeable and head-turning, you'll look for excuses to whip this out. Purchase: $19
Best Made Co. Embassy Pen
Though a pencil is good, you still need to have a pen for when a signature is required. The Embassy goes above and beyond by having a brass exterior that will develop a unique patina, and a weight that is dense and sturdy. It's also a tactical writing implement, meaning it doubles as a self-defense tool if you get backed into a corner. Purchase: $98
Zero Tolerance 0801 Titanium Blackwash EDC Knife
Every human should have an EDC knife for regular use, but what knife you choose says a lot about you. We like the badass blackwash from ZT, because it's dark and utilitarian, but also a fast flipper, which makes it come out like a striking rattlesnake. Always a fun way to get a jump from the normies. Purchase: $180
Stetson Brimmed Hat
We're not suggesting you get a hat for riding the range unless that's how you prefer to live. What you should do is look over the Stetson line and get something to keep rain off your face or sleet from sticking in your hair. An American original with a style for anyone and everyone, made with consummate care. Purchase: $35-$315
Related Garments Socks and Underwear
Related has some of the most comfortable socks and underwear you're going to find, all of which can be purchased in sets so that you're fashionable right down to your knickers. Your bits and pieces will thank you, and your feet will always look snappy in a way that's even better than black. Purchase: $29+
Mujjo Leather Crochet Touchscreen Gloves
A good set of driving gloves says you take your motoring seriously, while this crochet and leather combo says you also care about comfort and looks. Breathable and gorgeous, the touchscreen option brings a true tradition into the modern era. Purchase: $99
Shinola Runwell
Shinola makes apple pie look downright un-American. Their Runwell watch comes in a few distinct styles, each of which has a personality all its own. This is an investment, but it's a hardy hunk of equipment that you'll never regret buying as it gives you years of unmatched service. Purchase
Tom Dixon Cog Key Ring Loop
Using an ancient keyring style that is vastly superior to the little dual-loops we've all come to expect, having a screwing closure ensures complete safety of your keys, prevents theft, and looks arresting as hell while simultaneously giving you lots of ring space for storage. Purchase: ~$40
Alder New York Lip Balm
There's nothing manly about chapped lips, so soothe them with this snappy little tin of Brooklyn balm that will never be mistaken for lip gloss. Purchase: $10
Oriental Natural Ox Horn Comb
A comb is never a bad idea, and the natural Ox Horn build not only provides you with a grooming appliance, but an item that is utterly your own.
Maxx & Unicorn Co. Brass Money Clip
A wallet is a good idea, but cash talks. Make sure it can be heard by wrapping it in stunning brass, for a little extra flash. Purchase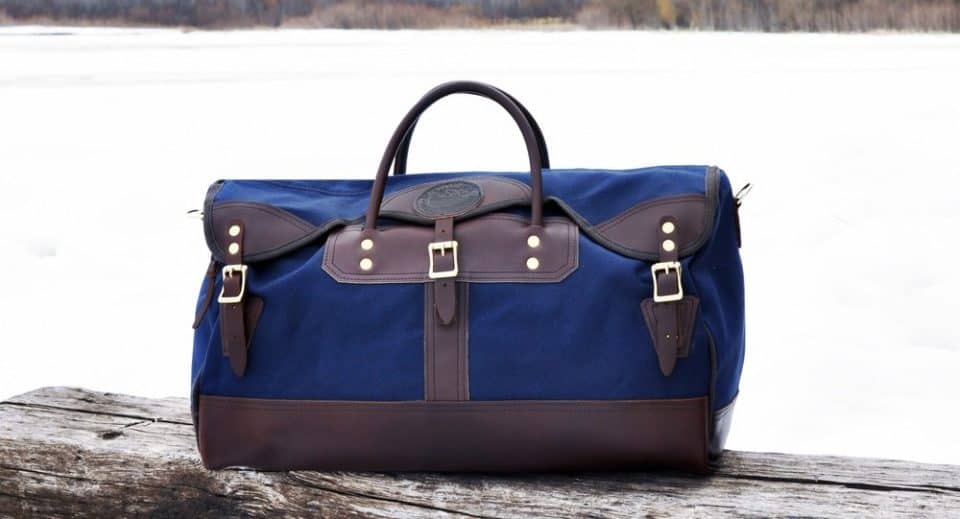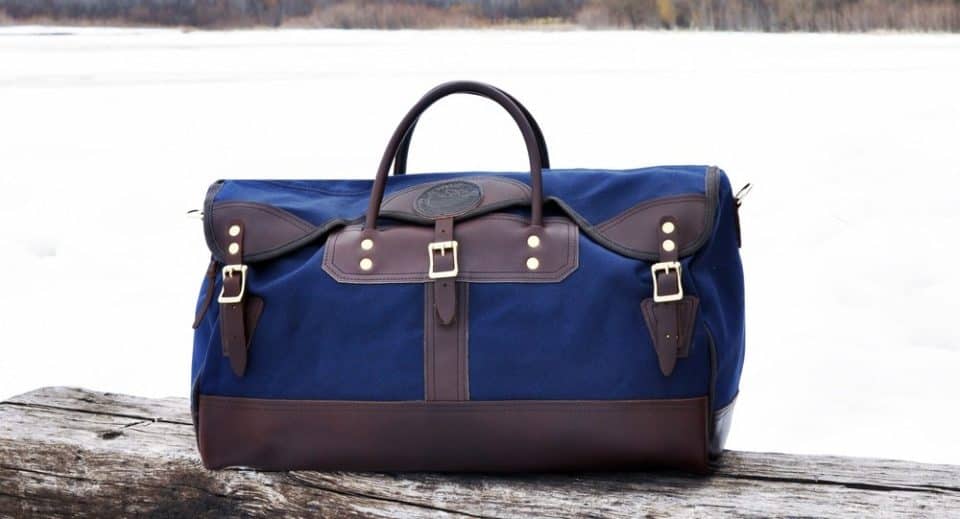 Buy now
Whether being used as a weekender bag, taken to the gym, or drug out on a survival hike, this is the duffel for guys of any stripe who refuse to sacrifice form for function.
Allen Edmonds Eastport Boat Shoes
Nice enough to go to a business lunch, casual enough for drinks at the marina bar, and comfortable enough for a romantic stroll by the tide pools, living in these shoes all summer is as easy and natural as breathing. Purchase: $175
Robert Lessard Modified Swiss Army Knife
The best multi-tool in the world is the one you make yourself. Since most of us aren't modders, the next best choice is the one that master artisan Robert Lessard makes for you.
FURY Tactical SDK
Proving your ready for action is as simple as having this nasty little kubaton danging from your ring. An effective fighting tool that looks innocuous, learning a few moves with it is a great way to show someone what it is and how it works. Purchase: $8
Hard Graft Refresh Dopp Kit
Your dopp kit should show anyone you bring back to the hotel with you that even behind closed doors, you're a man of discerning taste. We play how we practice, so practice caring about every facet of your existence. Purchase: $245
Though the Swede may be friendly, s/he is also prepared to provide a length of military grade cord held in place by a combination fire-starter and eye knife that could easily be all that stands between you and the final curtain.
Otterbox Phone Case
Whatever phone you have and whatever style you adopt, you should have an Otterbox to keep it safe and snazzy. There's no excuse for a cracked screen.
Filson Padded Computer Bag
The name Filson means it's practically indestructible, while the look is consummately professional. It's the genteel gentleman's way of toting his laptop. Purchase