Finding a public swimming pool full of screaming children, annoyed parents, and laissez faire lifeguards is easy, but it makes your summer swim time hell on Earth. You can branch out into rooftop pools that offer a little more seclusion and have security guards to keep the riffraff at bay, though they'll cost you an eye and a finger. Or, you can do what we did and that's comb the globe in search of natural pools, ponds, lakes, and swimming holes of every shape and depth.
Far from the city and tough to find, people serious about solitary swims will need to work more than a little to find these hidden gems, but the peace is well worth it. Here's 30 top secret places to swim and get away from it all.
Jacob's Well, Texas
Texas is riddled with swimming holes, but this one also has the longest underwater cave in the state for those serious about deep exploratory diving far from the ocean.
The Grotto, Ontario
Known as Cyprus Lake Grotto to some and Georgian Bay Grotto to others, The Grotto rests at the end of a gorgeous hike and is hidden from the sun by a cave, keeping it cool and making the turquoise lake a respite from heat waves.
To Sua Ocean Trench, Samoa
Resting on a volcanic island and fed with saltwater, this is ocean swimming without the hassle of riptides and surf. It's more than 100-feet down, so come correct, or just marvel at the jade green water from afar.
Hierve el Agua, Mexico
Giving the appearance of a frozen waterfall, this clifftop swimming escape offers a wide view of the world around, along with mineral-rich pools that are naturally separated, offering a bit of privacy to all.
Tinago Falls, Philippines
All but the greatest falls in the world will pale in comparison with the impressive Tinago Falls on the relatively unknown island of Iligan. Climb through the slick rocks, bathe in the waterfall, swim in the pond, or cliff dive to an untimely demise because it doesn't get any better.
Rio Celeste River Waterfall, Costa Rica
Truly a vision to behold, the emerald green of the forest when set against the light blue water of the Rio Celeste creates a gorgeous spectacle. Though a hike is required to reach it, you've never enjoyed so much jungle fauna or such idyllic seclusion as this.
Giola Natural Pool, Thassos Island, Greece
The best swimming holes in the world make you earn the privilege of visiting them, with Giola being one of the toughest. It's a lengthy trek, though well worth it once you see out over the Aegean Sea and dip your toes in the lagoon. Just know that you'll be climbing down rocks, so take some serious boots for the endeavor.
Fairy Pools, Isle of Skye, Scotland
Clear as window panes, though cold as it gets, the Fairy Pools offer wild swims for the brave of heart and thick of blood. A single path winds through several falls and pools, allowing for as much or as little isolation as you wish.
Krause Springs, Texas
A lush landscape hidden in the bowels of the Lone Star State, Krause has 32 natural springs for ample ability to spread far and wide.
Havasu Falls, Arizona
The resting water stays at a calm 70-degrees throughout the year and is fed by a huge 100 foot drop creating a preternatural blue-green swimming hole brimming with wonder.
Jellyfish Lake, Palau
Eerie and wonderful, this is the one place where you can swim with jellyfish without the fear of being stung. The blobs have lost the ability to sting after thousands of years in isolation, making them as friendly as any puppy out there.
Ik Kil Cenote, Yucatan Peninsula, Mexico
Lurking inside a cave, Mayan royalty once bathed in the greenish waters of Ik Kil Cenote. Today, cliff diving competitions are common here.
Cummins Falls, Tennessee
A quaint spot that gets little foot traffic, Cummins Falls isn't the biggest or baddest waterfall in Tennessee, it's just right for a quick dip getaway.
Blue Hole, New Mexico
Divers will dig the secluded waters of Blue Hole, which are a rich azure color, true to the name. 80-feet deep and surrounded by rocks, it sits at 64-degrees every day of the year.
Hinatuan Enchanted River, Surigao del Sur, Philippines
Though 50-feet deep, you can gaze nearly to the bottom of this oddity. The source of the Hinatuan is unknown, but a whole lush ecosystem has sprung up around it.
Bassin Bleu, Haiti
A half-hour hike, often with tour guides, awaits anyone seeking to visit this location, but the climb isn't miserable. It keeps out the slothful tourists and when you get there, you'll have paradise to yourself.
Berekhat Zefira, Israel
An odd place in the desert near the Dead Sea, you will need a local to show you how to get there, as it's as far off the beaten path as you can get. Good fitness and an adventurous spirit required.
Chena Hot Springs, Alaska
The untamed beauty of Alaska sits all around you as you watch the freezing world go by from a cozy little rock-lined pool meant more for soaking than swimming.
Johnson's Shut-In, Missouri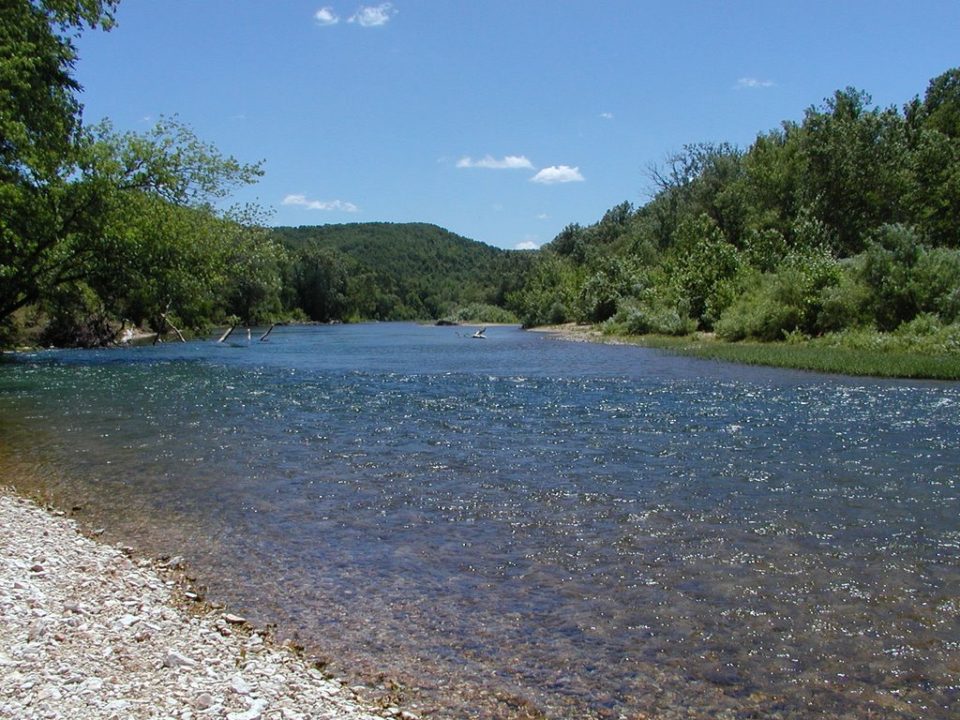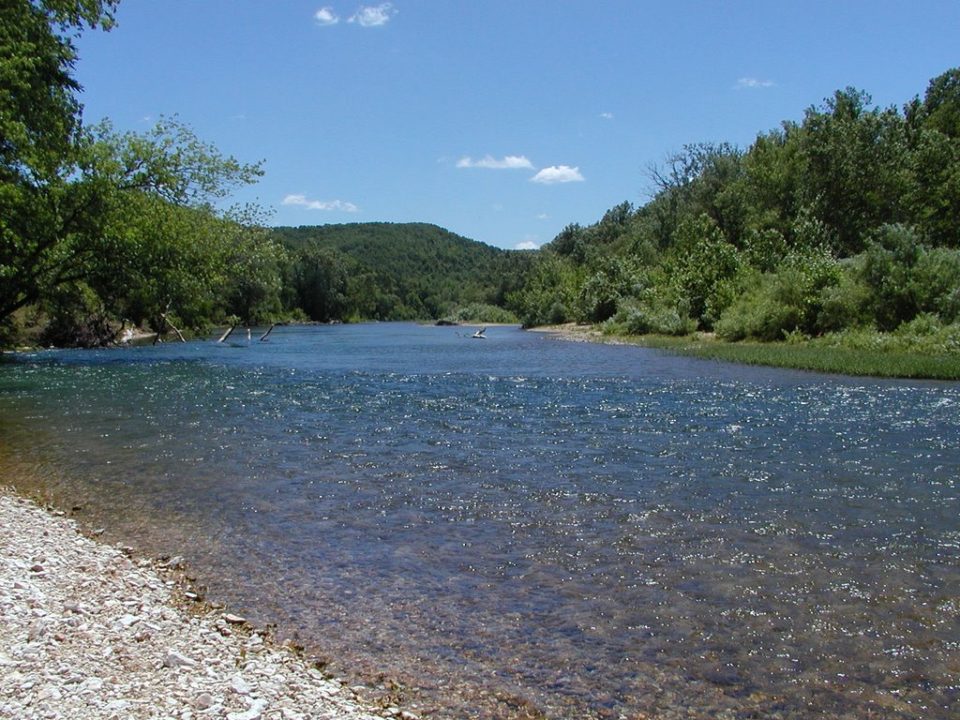 A strange set of lakes that are naturally isolated from each other, you can easily end up with a whole pond to yourself. Sizes vary, allowing visitors to Goldilocks their way along until finding one that is just right.
Grotta della Poesia, Roca Vecchia, Italy
A touch of history with Greek and Latin inscriptions written on the wall. A geological marvel of water and collapsed limestone; and a tremendous swimming hole right on the Adriatic sea. Known as the "Poetry Cave," don't be surprised if you find yourself inspired.
Seljavallalaug Pool, Iceland
An honest pool made by human beings back in 1923, this little miracle often gets overlooked by tourists busy running to the big Icelandic draws. If it isn't covered in ice, it's free to try your hand at.
Pools at Ohe'o, Hawaii
Named the "Seven Sacred Pools" there's some of the most stunning falls and lakes in Hawaii here. A little extra legwork will earn you a private paradise free of charge.
Opal Pool, Oregon
Right near a former mining camp, the Opal Pool takes some off-roading skills to reach, but has some of the finest faraway swimming anywhere in the Beaver State.
Emma Gorge Waterfall, Australia
An hour of picturesque walking will put you at the Emma Gorge, where seclusion and a tower of dropping water are the order of the day.
Dorset Quarry, Vermont
A private quarry that might soon get shut down, Dorset can be a wonderful place for light rock jumps, or can be overcrowded with hot locals looking to cool off. Very hit or miss, but worth a look during a weekday.
Poco Azul, Brazil
You can switch off between hunting for gold and diamonds in the nearby caves and swimming in the natural pools and hidey-holes that pockmark this splendid region.
Swimming Hole at Battle Ax Creek, Oregon
Rushing rivers, calm waters, and scenery that is even impressive for the notoriously green Oregon state, there's a lot to love and miles of outdoor goodness to enjoy.
Hamilton Pool, Texas
You'll be swimming in a cave with a huge, natural window right above you. Jade-green waters beckon, and those who need safety can be assured that the mineral-rich area is monitored for quality to avoid any harmful outbreaks.
Queen's Bath, Hawaii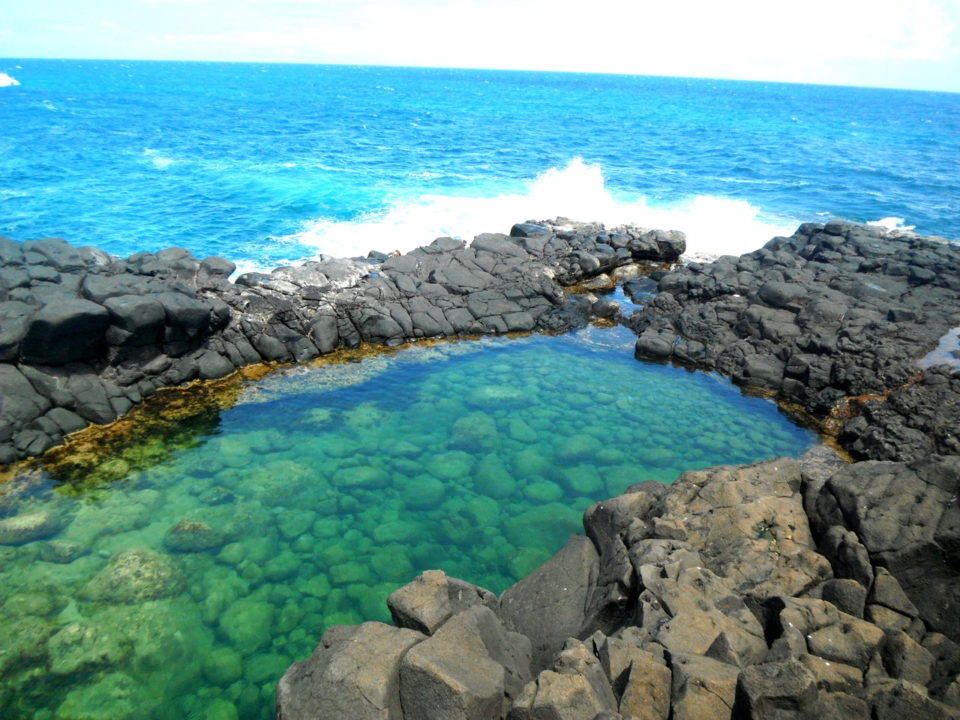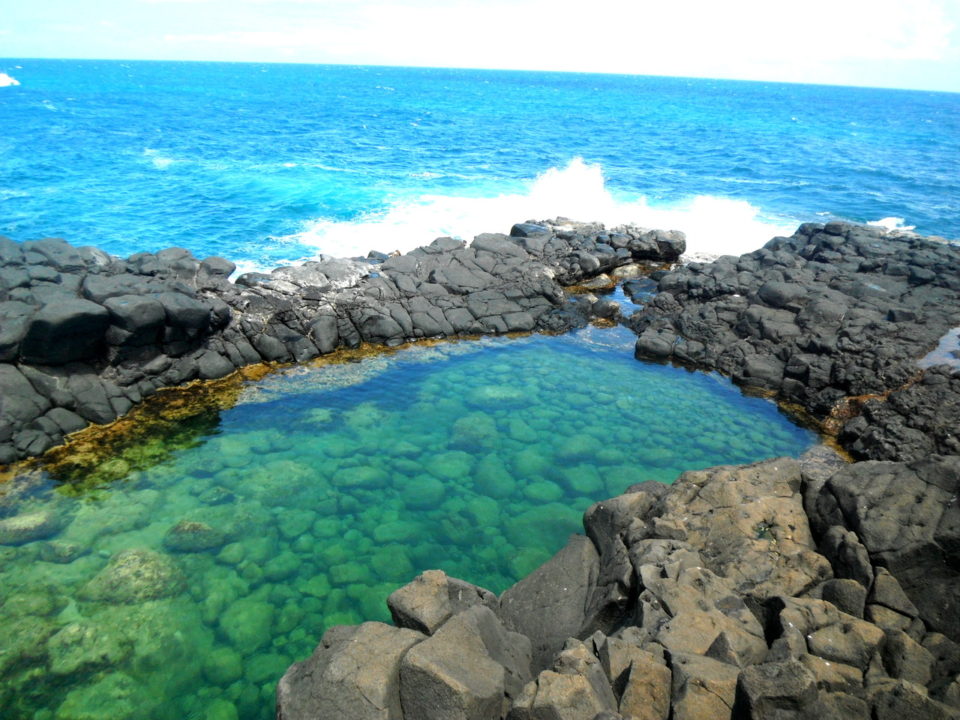 Named for the kings, queens, princes, and princesses who used to frequent this tide pool, it's as close to royal existence as most of us are likely to get.
Las Grietas, Ecuador
Translated, Las Grietas means "The Cracks" because it is a series of volcanic fissures in the Galapagos Islands. Here, salt and fresh water are layered, making it as unique a swimming hole as you're likely to find on Earth.